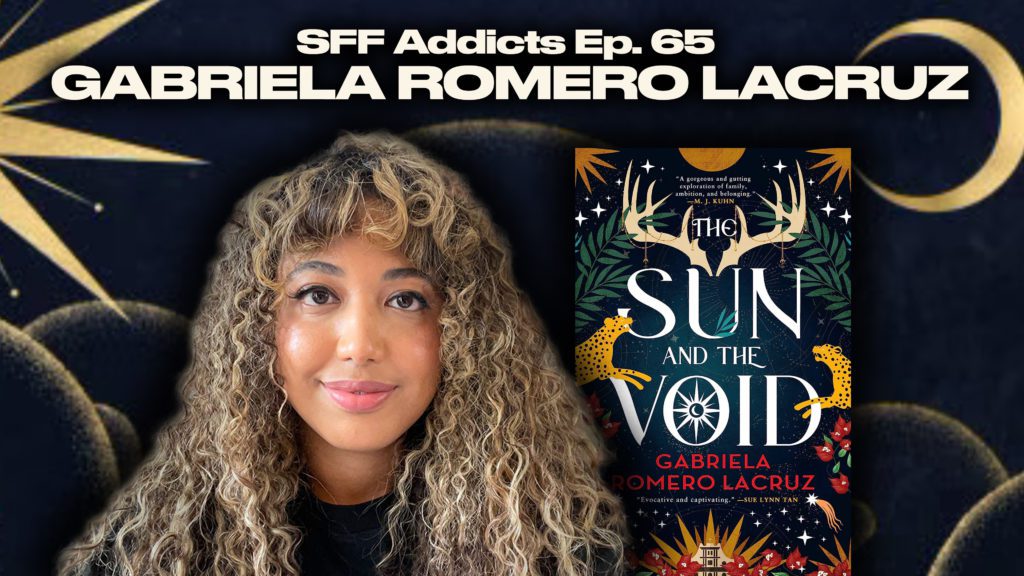 Episode 65 of SFF Addicts has arrived!
Join co-hosts Adrian M. Gibson and M.J. Kuhn as they chat with author Gabriela Romero Lacruz about her debut novel The Sun and the Void, her love of anime, how she got started writing fan fiction, growing up in Venezuela, learning English as a second language, writing compelling characters and family drama, creating fantasy races and magic systems, making visual art as The Moonborn and much more.
NOTE: This is part one of a two-part chat with Gabriela. Stayed tuned next week for her mini-masterclass on Real Cultures as Inspiration.
WARNING: There are minor spoilers for The Sun and the Void in this interview.
---
Gabriela Romero Lacruz is the author of The Sun and the Void, her debut novel. She is also a visual artist and designer under the moniker The Moonborn. ⁠The Sun and the Void⁠ is available now via Orbit Books.
Find Gabriela on ⁠⁠Twitter⁠⁠, ⁠⁠Amazon⁠⁠, ⁠⁠her personal website⁠⁠ or ⁠The Moonborn⁠.⁠
---
Episode 65 is available to stream and download on:
Anchor | Apple Podcasts | Spotify | Google Podcasts | Podcast Addict | Stitcher | Amazon Music | Overcast | RadioPublic | Pocket Casts | Breaker | Podbay
You can also watch the episode below via the FanFiAddict YouTube channel or stream the audio via Spotify, and the full episode archive for the show is available here. Check out the SFF Addicts Twitter or Instagram accounts for more frequent updates.