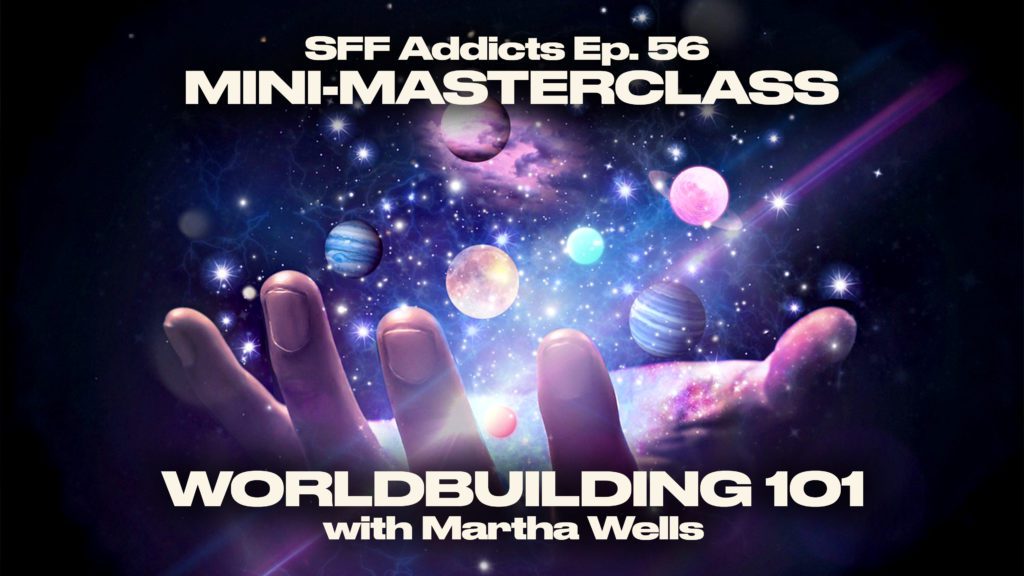 Episode 56 of SFF Addicts has arrived!
Join co-hosts Adrian M. Gibson and M.J. Kuhn as they delve into a mini-masterclass on Worldbuilding 101 with bestselling author Martha Wells. During the episode, Martha unravels the intricacies of worldbuilding, including what it means, why well-crafted worlds are important for stories, first steps for worldbuilding, research vs. creativity, keeping track of details, how to convey information through description, avoiding infodumping, drawing maps, naming shit and more.
NOTE: This is part two of a two-part chat with Martha. Click ⁠⁠⁠here⁠⁠⁠ to check out part one.
---
Martha Wells is the award-winning/bestselling SFF author of The Murderbot Diaries, The Books of the Raksura series, The Death of the Necromancer, the Fall of Ile-Rien trilogy and more, along with short fiction, YA novels, and non-fiction. Her latest book is Witch King, which is available now via Tor Books.
Find Martha on ⁠⁠Amazon⁠⁠ or ⁠⁠her personal website⁠⁠.
---
Episode 56 is available to stream and download on:
Anchor | Apple Podcasts | Spotify | Google Podcasts | Podcast Addict | Stitcher | Amazon Music | Overcast | RadioPublic | Pocket Casts | Breaker | Podbay
You can also watch the episode below via the FanFiAddict YouTube channel or stream the audio via Spotify, and the full episode archive for the show is available here. Check out the SFF Addicts Twitter or Instagram accounts for more frequent updates.