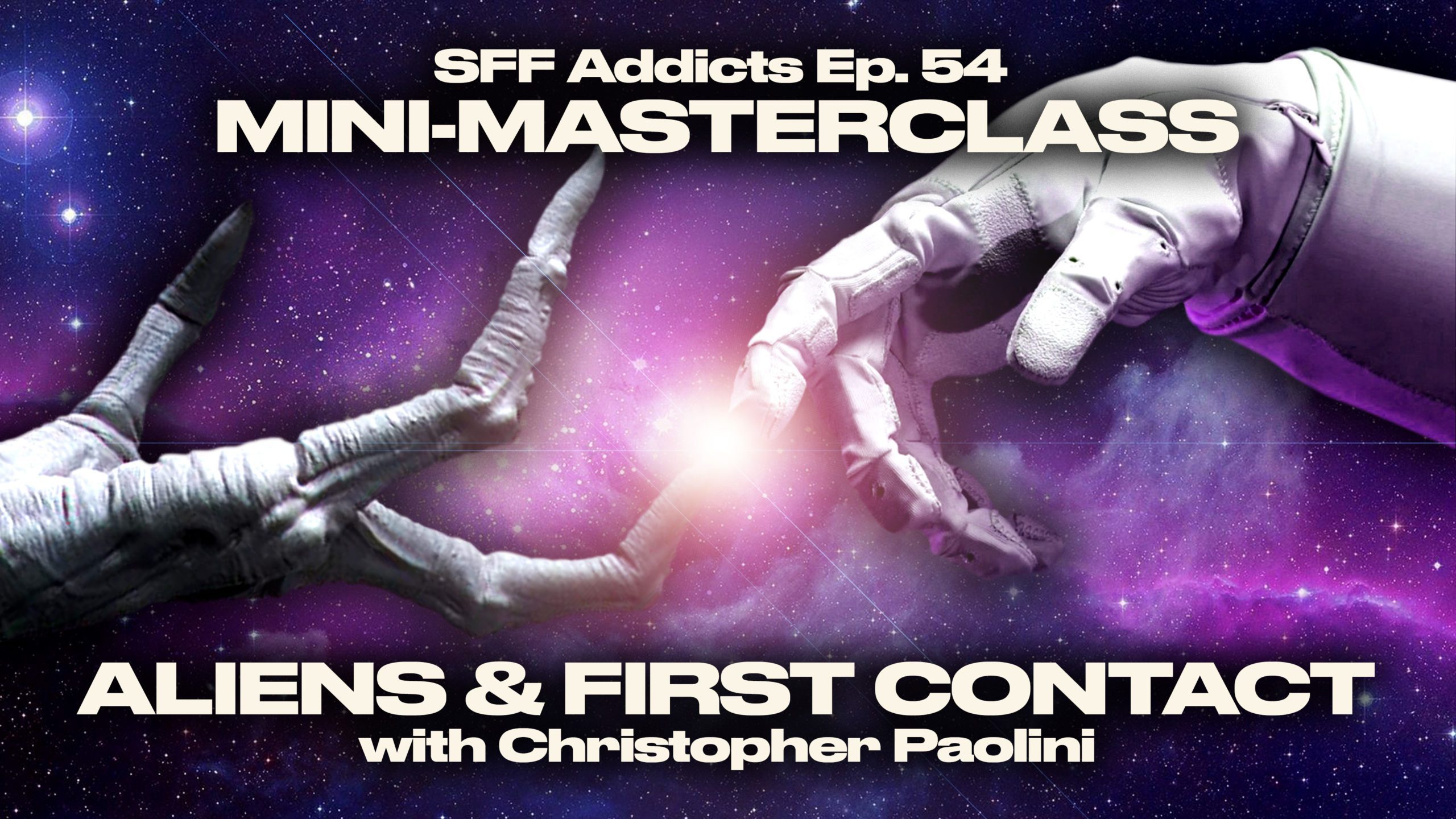 Episode 54 of SFF Addicts has arrived!
Join co-hosts Adrian M. Gibson and M.J. Kuhn as they delve into a mini-masterclass on Aliens & First Contact with bestselling author Christopher Paolini. During the episode, Christopher explores the mysteries of aliens, including why humans are fascinated by them, why first contact makes for fantastic story fuel, creating species and environments, science and our understanding of reality, alien tropes, reader emotions, empathetic aliens and more.
NOTE: This is part two of a two-part chat with Christopher. Click ⁠here⁠ to check out part one.
---
Christopher Paolini is the internationally bestselling author of Eragon and The Inheritance Cycle books, along with To Sleep in a Sea of Stars and Fractal Noise (which are part of his Fractalverse interconnected universe). His next novel, Murtagh, is out on November 7.
Find Christopher on ⁠Twitter⁠, ⁠Amazon⁠, ⁠his personal website⁠ or the Fractalverse website.
---
Episode 54 is available to stream and download on:
Anchor | Apple Podcasts | Spotify | Google Podcasts | Podcast Addict | Stitcher | Amazon Music | Overcast | RadioPublic | Pocket Casts | Breaker | Podbay
You can also watch the episode below via the FanFiAddict YouTube channel or stream the audio via Spotify, and the full episode archive for the show is available here. Check out the SFF Addicts Twitter or Instagram accounts for more frequent updates.