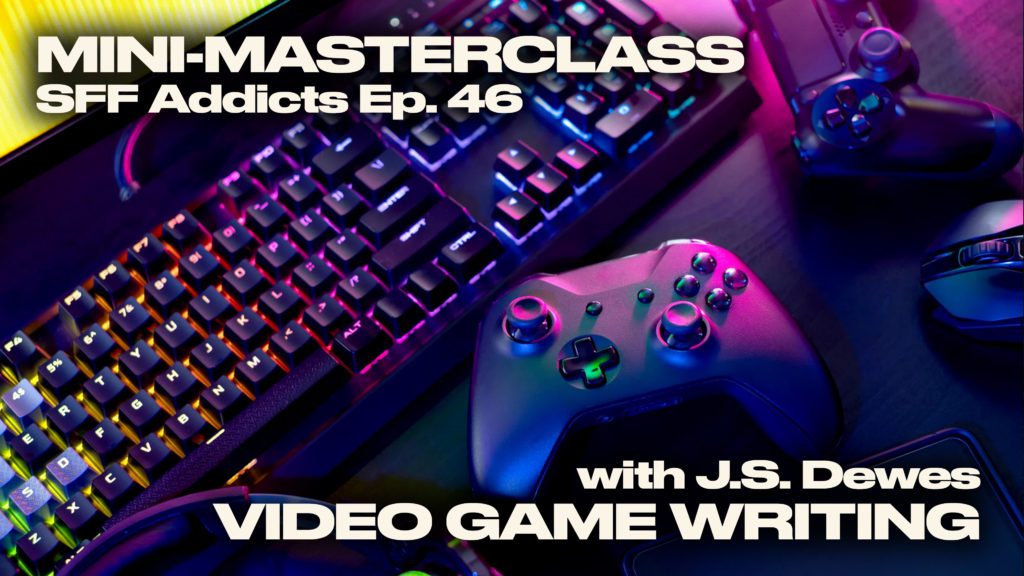 Episode 46 of SFF Addicts has arrived!
Join co-hosts Adrian M. Gibson and M.J. Kuhn as they delve into a mini-masterclass on Video Game Writing with author/game writer J.S. Dewes. During the episode, Jenny explores the ins and outs of game writing: video games as a storytelling medium, writing novels vs. games, what can make video game stories memorable, working on a development team, the importance of characters, choice and gameplay for player immersion and more.
NOTE: This is part two of a two-part chat with Jenny. Click here to check out part one.
---
J.S. Dewes is the author of The Last Watch and The Exiled Fleet, and her new book Rubicon is out on March 28. She is also a writer at the video game studio Humanoid Games.
Find Jenny on Twitter, Amazon or her personal website.
---
Episode 46 is available to stream and download on:
Anchor | Apple Podcasts | Spotify | Google Podcasts | Podcast Addict | Stitcher | Amazon Music | Overcast | RadioPublic | Pocket Casts | Breaker | Podbay
You can also watch the episode below via the FanFiAddict YouTube channel or stream the audio via Spotify, and the full episode archive for the show is available here. Check out the SFF Addicts Twitter or Instagram accounts for more frequent updates.