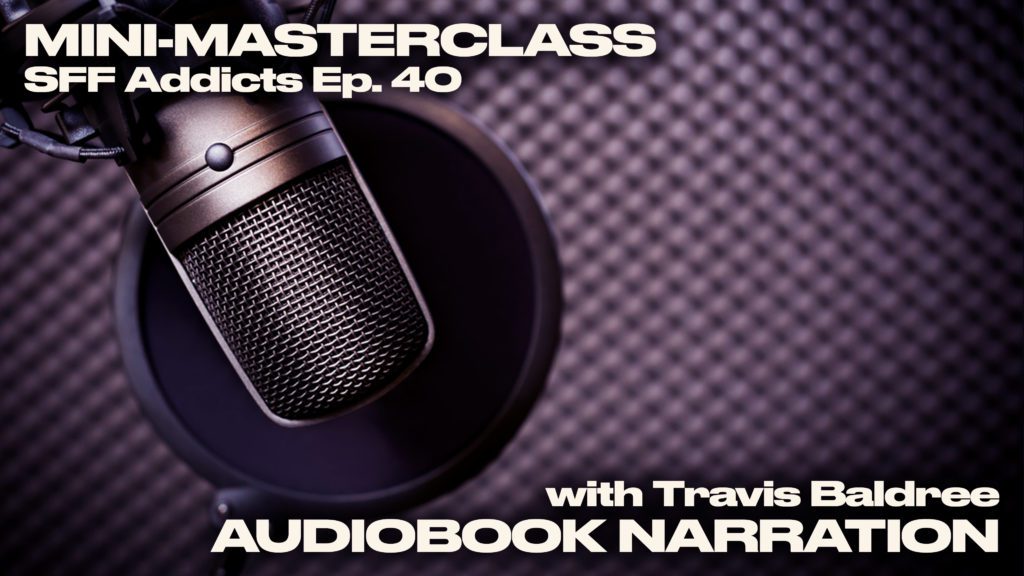 Episode 40 of SFF Addicts has arrived!
Join co-hosts Adrian M. Gibson and M.J. Kuhn as they delve into a mini-masterclass on Audiobook Narration with author/narrator Travis Baldree. During the episode, Travis lays out everything there is to know (and hear) about narration: the appeal of narrating and listening to books, the exploding popularity of audiobooks, narrating Will Wight's Cradle series, his recording equipment and preparation process, what it's like working with authors, costs and methods for hiring a narrator and more.
NOTE: This is part two of a two-part chat with Travis Baldree. Click here to check out part one.
---
Travis Baldree is the author of Legends & Lattes, as well as a professional audiobook narrator.
Find Travis on Twitter, Amazon, Audible or his personal website.
---
Episode 40 is available to stream and download on:
Anchor | Apple Podcasts | Spotify | Google Podcasts | Podcast Addict | Stitcher | Amazon Music | Overcast | RadioPublic | Pocket Casts | Breaker | Podbay
You can also watch the episode below via the FanFiAddict YouTube channel or stream the audio via Spotify, and the full episode archive for the show is available here. Check out the SFF Addicts Twitter or Instagram accounts for more frequent updates.