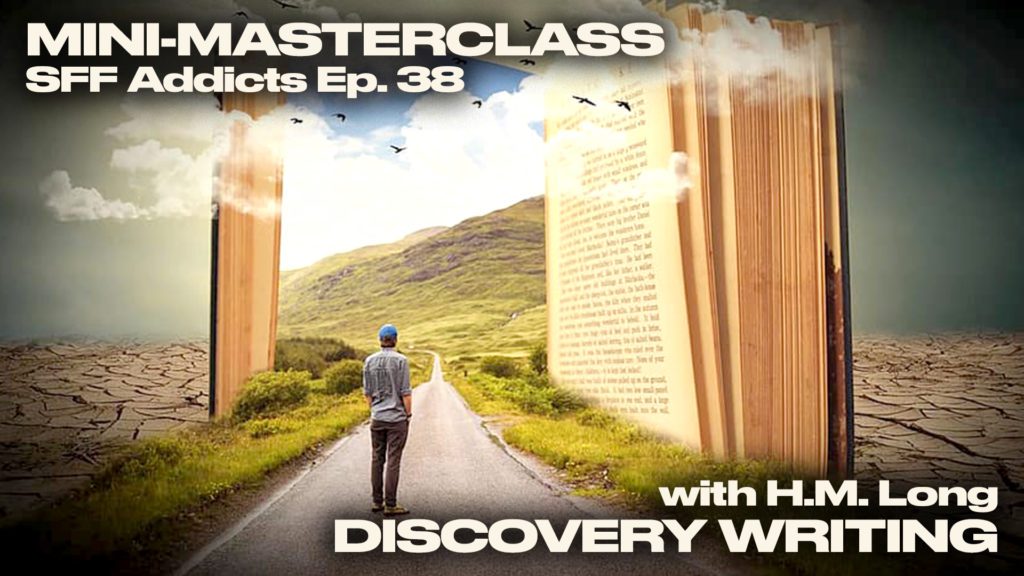 Episode 38 of SFF Addicts has arrived!
Join co-hosts Adrian M. Gibson and M.J. Kuhn as they delve into a mini-masterclass with author H.M. Long, where she explores the process of discovery writing. During the episode, Hannah explains the concept of discovery writing, how it became her go-to writing approach, the benefits of discovery writing for workflow, plot and worldbuilding, spontaneity in storytelling, editing while drafting, potential challenges and more.
NOTE: This is part two of a two-part interview with Hannah, recorded live during TBRCon2023. Click here to check out part one.
---
H.M. Long is the author of Hall of Smoke and its sequels, Temple of No God and Barrow of Winter. Her next novel, Dark Water Daughter, is out on July 11.
Find Hannah on Twitter, Amazon or her personal website.
---
Episode 38 is available to stream and download on:
Anchor | Apple Podcasts | Spotify | Google Podcasts | Podcast Addict | Stitcher | Overcast | RadioPublic | Pocket Casts | Breaker | Podbay
You can also watch the episode below via the FanFiAddict YouTube channel or stream the audio via Spotify, and the full episode archive for the show is available here. Check out the SFF Addicts Twitter or Instagram accounts for more frequent updates.