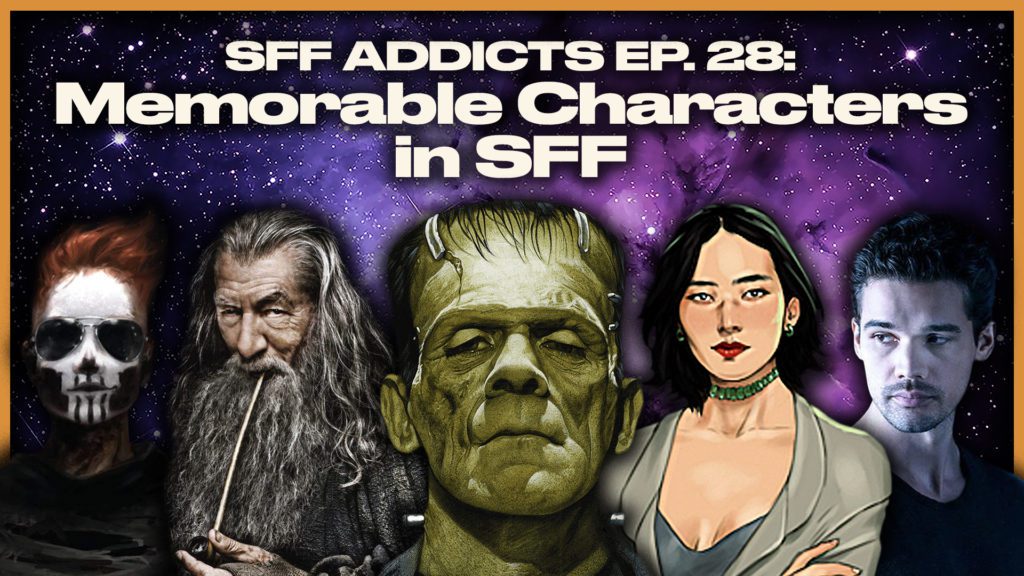 Episode 28 of SFF Addicts has arrived!
Join host Adrian M. Gibson and friends of the show Sara Carothers and Lilly Ellison (co-hosts of Fiction Fans podcast) and author Connor M. Caplan as they explore what makes fictional characters so memorable. During the panel they discuss the difference between 'favorite' and 'memorable' characters, the waxing and waning popularity of character-driven stories and more. Plus, they each share their top three picks for most memorable characters in SFF, for a total of twelve.
Episode 28 is available to stream and download on:
Anchor | Apple Podcasts | Spotify | Google Podcasts | Podcast Addict | Amazon Music | Stitcher | Overcast | RadioPublic | Pocket Casts | Breaker | Podbay
You can also watch the episode below via the FanFiAddict YouTube channel or stream the audio via Spotify, and the full episode archive for the show is available here. Check out the SFF Addicts Twitter or Instagram accounts for more frequent updates.