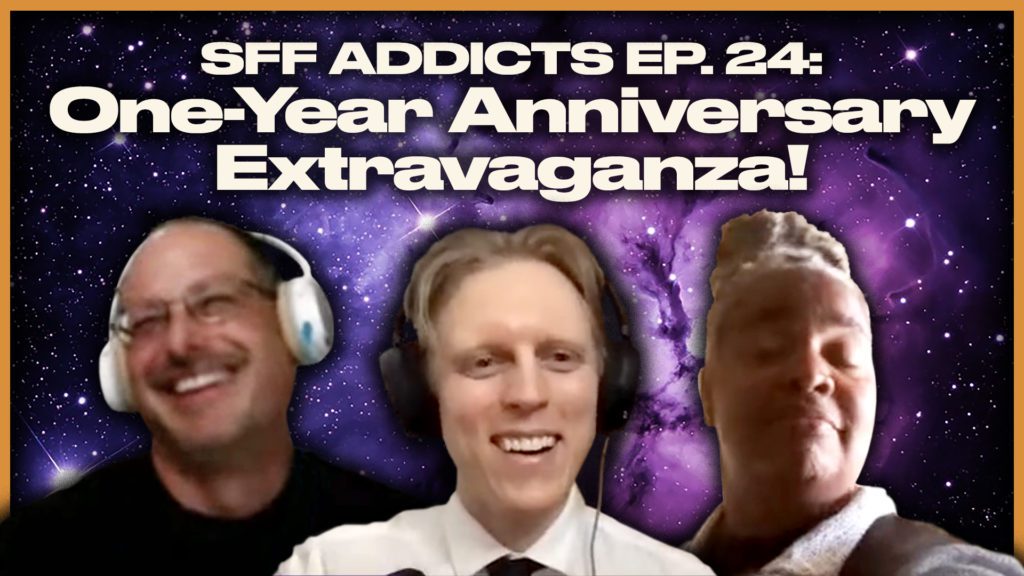 Episode 24 of SFF Addicts has arrived and it is our one-year anniversary!
Join host Adrian M. Gibson for a special SFF Addicts one-year anniversary extravaganza (streamed live on YouTube), where he reminisces on the past year of podcasting, chats with friends and catches up with past guest authors like Kevin Hearne, Delilah S. Dawson, Anthony Ryan, K.S. Villoso, Andrea Stewart, Dyrk Ashton, Michael R. Fletcher, Krystle Matar, Ryan Cahill, Matt Kressel and more. Plus, three LIVE READINGS, from authors Connor M. Caplan, Tori Gross and Adrian M. Gibson himself.
Episode 24 is available to stream and download on:
Anchor | Apple Podcasts | Spotify | Google Podcasts | Podcast Addict | Amazon Music | Stitcher | Overcast | RadioPublic | Pocket Casts | Breaker | Podbay
You can also watch the episode below via the FanFiAddict YouTube channel or stream it via Spotify, and the full episode archive for the show is available here. Check out the SFF Addicts Twitter or Instagram accounts for more frequent updates.