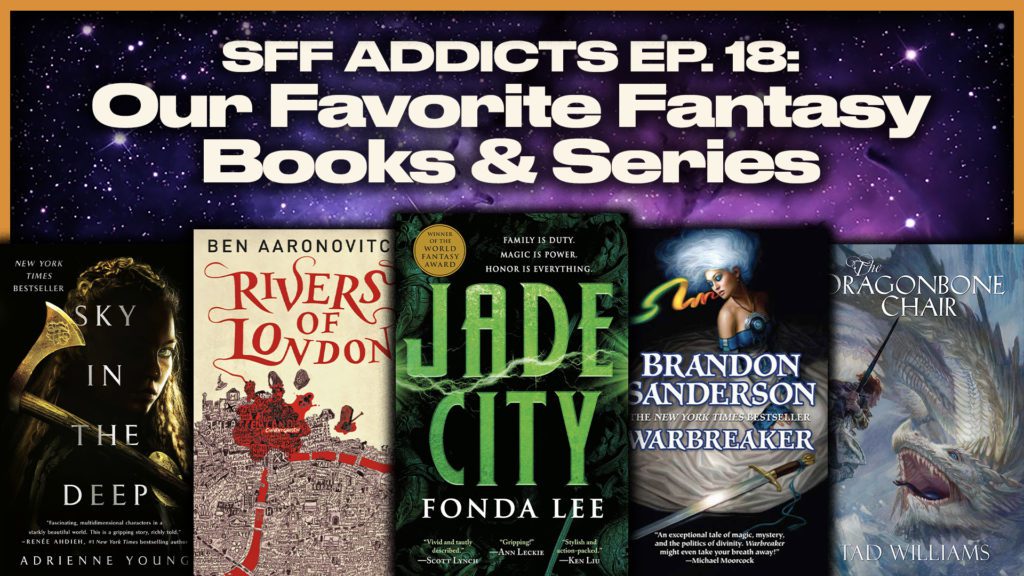 Episode 18 of SFF Addicts has arrived!
Join host Adrian M. Gibson and FanFiAddict book bloggers Tori Gross, Benny, Naty and Sean for a new FanFiAddict family panel, where they share their favorite fantasy books and series. During the panel they each share two of their top picks for fantasy books or series (for a total of ten), as well as reflecting on what the fantasy genre means to them, the current state of the genre and what their hopes are for its future.
Episode 18 is available to stream and download on:
Anchor | Apple Podcasts | Spotify | Google Podcasts | Podcast Addict | Amazon Music | Stitcher | Overcast | RadioPublic | Pocket Casts | Breaker | Podbay
You can also watch the episode below via the FanFiAddict YouTube channel or stream it via Spotify, and the full episode archive for the show is available here. Check out the SFF Addicts Twitter or Instagram accounts for more frequent updates.