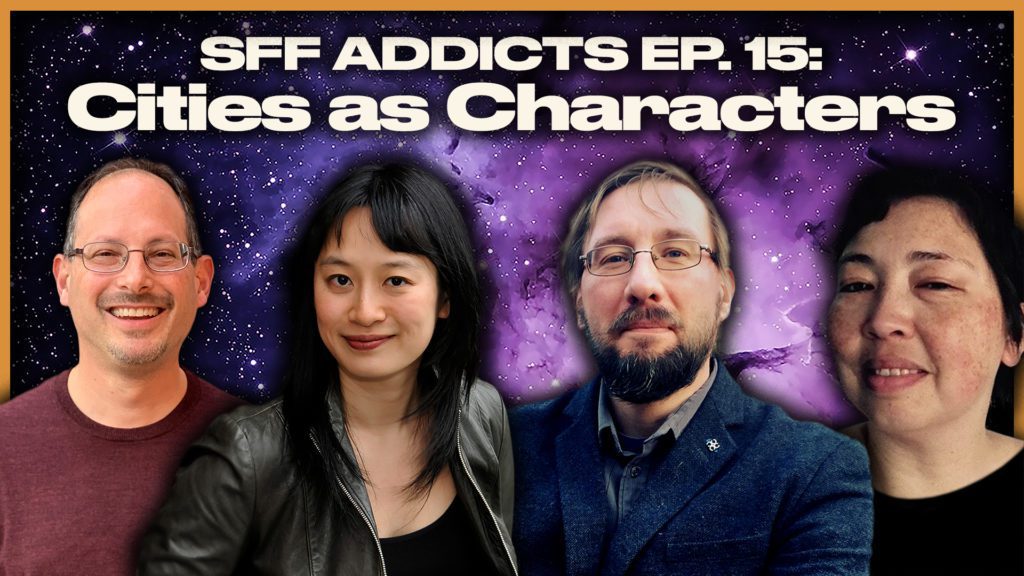 Episode 15 of SFF Addicts has arrived!
Join host Adrian M. Gibson and authors Fonda Lee, Gareth Hanrahan, Jadie Jang and Peter Hartog as they explore the urban sprawl of fictional cities. During the panel they discuss the distinctive character of both fictional and real-world cities, how to use a setting to enhance worldbuilding, character and plot, creating fictional cities from scratch compared to representing real cities, city-related tropes, worldbuidling advice for writers and much more.
Episode 15 is available to stream and download on:
Anchor | Apple Podcasts | Spotify | Google Podcasts | Podcast Addict | Amazon Music | Stitcher | Overcast | RadioPublic | Pocket Casts | Breaker | Podbay
You can also watch the episode below via the FanFiAddict YouTube channel or stream it via Spotify, and the full episode archive for the show is available here. Check out the SFF Addicts Twitter or Instagram accounts for more frequent updates.