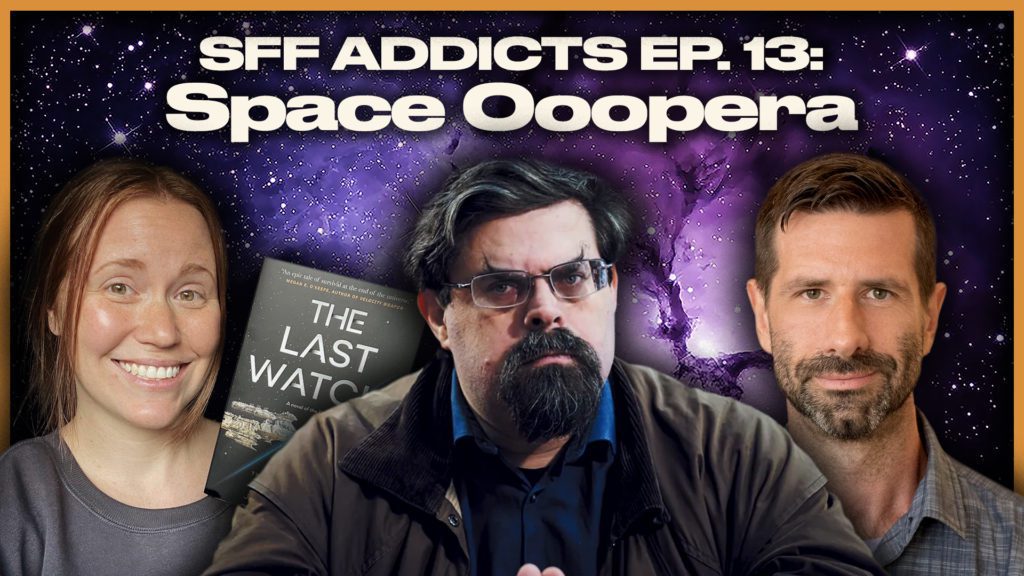 After a couple of weeks of TBRCon2022 craziness, SFF Addicts is back to its regularly scheduled programming with Episode 13!
Join host Adrian M. Gibson and authors Adrian Tchaikovsky, J. S. Dewes and Jonathan Nevair as they explore the wonders of space opera in a galaxy far, far away. During the panel they discuss the (often confusing) fundamentals and origins of space opera, aliens vs. the human experience, the shifting perspectives of the genre, subversion of outdated genre conventions, mythology and history as a framework for modern sci-fi stories and much more.
Episode 13 is available to stream and download on:
Anchor | Apple Podcasts | Spotify | Google Podcasts | Podcast Addict | Amazon Music | Stitcher | Overcast | RadioPublic | Pocket Casts | Breaker | Podbay
You can also watch the episode below via the FanFiAddict YouTube channel or stream it via Spotify, and the full episode archive for the show is available here. Check out the SFF Addicts Twitter or Instagram accounts for more frequent updates.