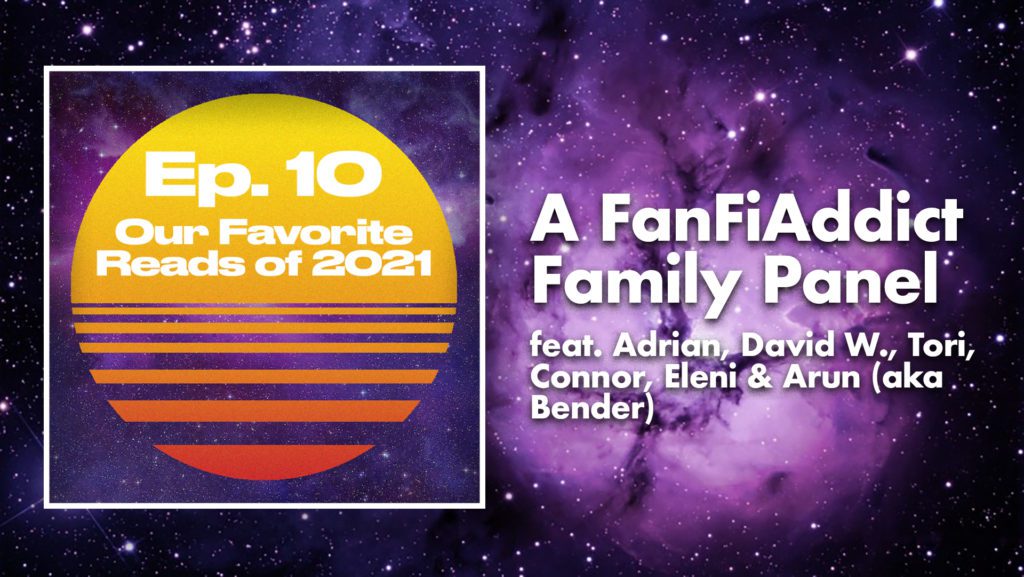 Episode 10 of SFF Addicts has arrived!
Join host Adrian M. Gibson and FanFiAddict's David Walters, Tori Gross, Eleni Argyró, Connor M. Caplan and Arun (aka Bender) for our final FanFiAddict family panel of the year. During the episode, we reflect on the past year and share some of our favorite sci-fi, fantasy and horror books that we read throughout 2021. It was a great time, full of lots of jokes and gushing about the authors and books we adore, and we hope that you come out of it with a bunch of books to add to your TBR.
Episode 10 is available to stream and download on:
Anchor | Apple Podcasts | Spotify | Google Podcasts | Amazon Music | Stitcher | Overcast | RadioPublic | Pocket Casts | Breaker
You can also watch the episode below via the FanFiAddict YouTube channel or stream it via Spotify, and the full episode archive for the show is available here. Check out the SFF Addicts Twitter or Instagram accounts for more frequent updates.