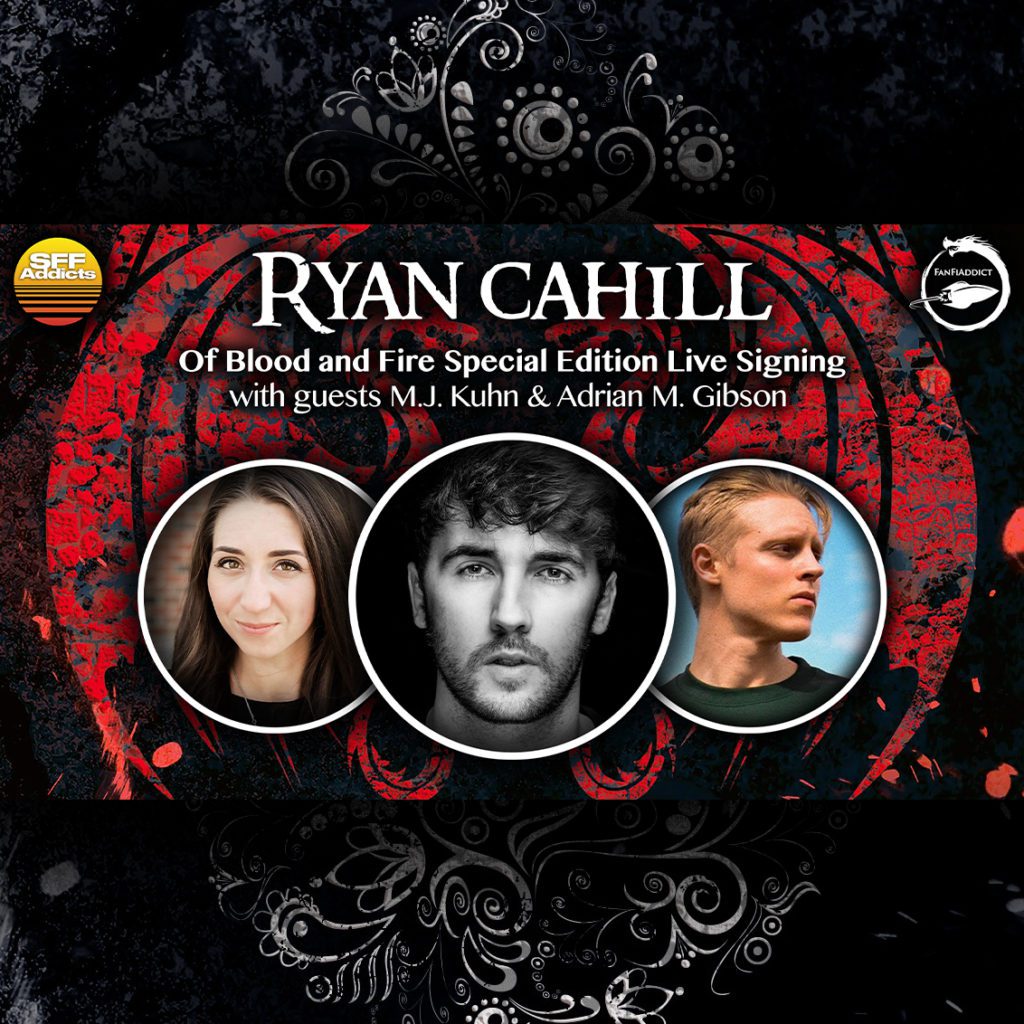 Join fantasy author Ryan Cahill for a live signing of The Broken Binding's special editions for Of Blood and Fire, featuring our very own Adrian M. Gibson & M.J. Kuhn (of SFF Addicts) as special guests. Grab a drink or a dragon and hang out with us!
The livestream starts at 8pm EST on January 11.
Of Blood and Fire by Ryan Cahill, TBB Press Special Edition, is available to pre-order here (EU only). Click here to visit The Broken Binding.
About the Author:
Ryan Cahill is an epic fantasy author who hails from Dublin, Ireland. He has penned two novels and two novellas in The Bound and the Broken series, including Of Blood and Fire, Of Darkness and Light, The Fall and The Exile. Book three in the series, Of War and Ruin, is set to release on Jan. 19, 2023.
You can follow Ryan on Twitter and Instagram, or check out his personal website.
WATCH THE LIVESTREAM HERE: