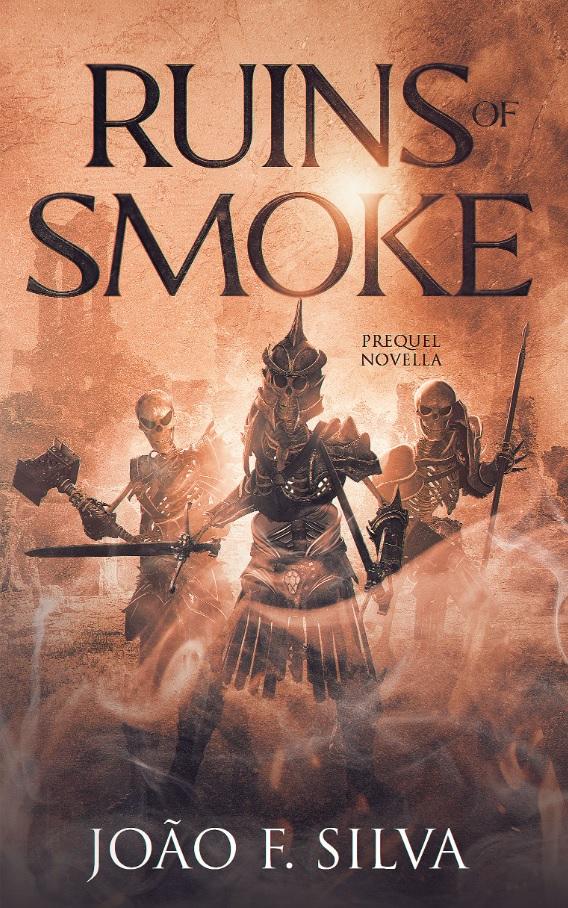 Rating: 9/10
Synopsis
The Usharian Empire rules the Known World with an iron fist. Imperials protect their world from the tainted hand of the Deceiver, but he is back with an avatar capable of breaking the Empire and grounding humanity into ash.
JEHA is a sentinel of the Empire, willing to fight and die for kinship and duty.
AGOR is an imperial general. Disgruntled by the darkness he sees seeping into everything he loves, he makes his move.
MATALA is a young smokesmith who sees his courage tested as Ushar burns.
ALAMAKAR is the world's most powerful man, but even strong blood ties can hold him down and tear him apart.
As the Deceiver threatens the Usharian Empire's heart, fiends walk the streets of the capital. Men and monsters clash in a battle fit for gods. And the smoke follows them.
Review
This novella is a prequel to Seeds of War and takes place several thousand years before the main story.
With these types of novellas I never really know what to expect, however I think Silva has it nailed with this one. In such a short page count the author delivers everything I would want from this type of story.
It follows four points of view. All of them were so interesting and as things slowly fell into place it just got better and better. We follow a sentinel in the Red Sun Army, a general, a young Smoke Rider and a king who is bonded to a divine being.
The story has some great action scenes and emotional beats too. Many of the story moments hit me surprisingly hard. I loved how the characters were going through the literal battle with the Deceiver and also struggling with their own conflicts too. All of this is dealt with so well in this novella. Each character only has a couple of chapters each, so it is a testament to the writing that all of these elements were well balanced and fleshed out in this short space.
I was also reminded again just how cool this magic system is and the great scope of this author's imagination. I love the whole Smoke Magic idea and it just keeps getting better and better. The magical creatures are great as well.
We get some more background information on things from the main novel but this novella can be read first in this series if you wish, which is great as it opens things up for readers to start wherever they like. This will give you a great taste of what this author can do.
Highly recommended that readers check out this series.