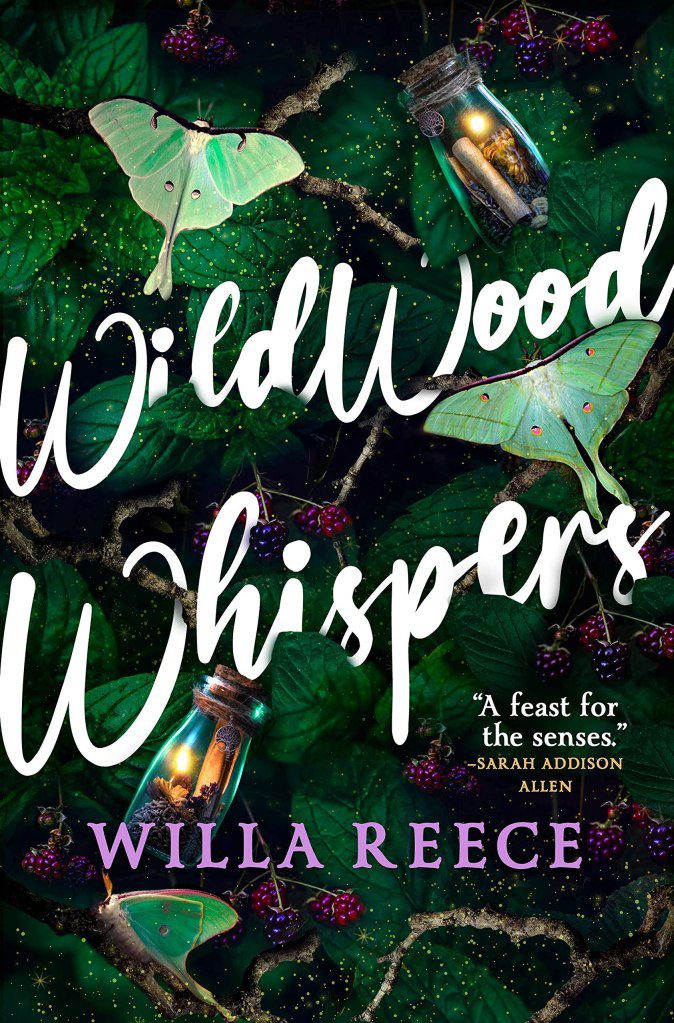 Rating: 7.5/10
Synopsis:
At the age of 11, Mel Smith's life found its purpose when she met Sarah Ross. Ten years later, Sarah's sudden death threatens to break her. To fulfill a final promise to her best friend, Mel travels to an idyllic small town nestled in the Appalachian Mountains. Yet Morgan's Gap is more than a land of morning mists and deep forest shadows.
There are secrets that call to Mel, in the gaze of the gnarled and knowing woman everyone calls Granny, in a salvaged remedy book filled with the magic of simple mountain traditions, and in the connection she feels to the Ross homestead and the wilderness around it.
With every taste of sweet honey and tart blackberries, the wildwood twines further into Mel's broken heart. But a threat lingers in the woods – one that may have something to do with Sarah's untimely death and that has now set its sight on Mel.

Review:
I read Wildwood Whispers last month and it was a lovely magical realism book perfect for an October read. Vivid prose and imagery is set against an Appalachian backdrop, where you can envision the charms and secrets of the Wildwood. 

This is a slow building book that features a quiet magic system, cult-like religious sects, government corruption, while following the storyline of mysterious deaths that seem to plague the women of this small town. 

Mel is a strong and dynamic character looking to find answers pertaining to her dearest friend's death, and the cast of characters she meets along the way are as endearing as they are suspicious. I knew there was something weird going on and although it was easy to see that some of the fishy characters had to be involved, the author still surprises us with the role certain characters play in this tale.

If you're a fan of quietly beautiful storytelling and an intrinsic magic system, Wildwood Whispers might be a good book for you!