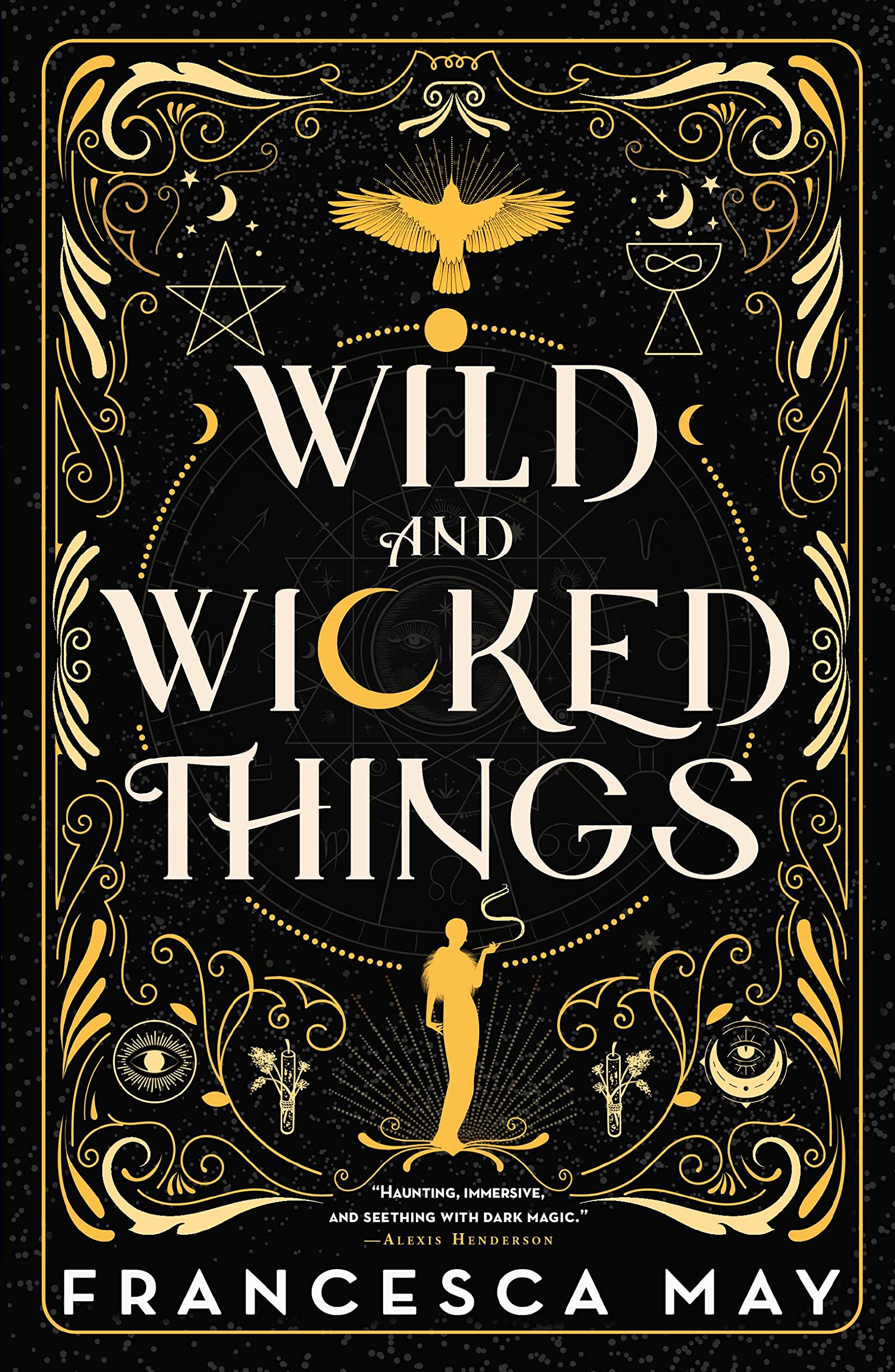 Rating: 7.75/10
Synopsis:
In the aftermath of World War I, a naive woman is swept into a glittering world filled with dark magic, romance, and murder in this lush and decadent debut.
On Crow Island, people whisper, real magic lurks just below the surface.
Neither real magic nor faux magic interests Annie Mason. Not after it stole her future. She's only on the island to settle her late father's estate and, hopefully, reconnect with her long-absent best friend, Beatrice, who fled their dreary lives for a more glamorous one.
Yet Crow Island is brimming with temptation, and the biggest one may be her enigmatic new neighbor.
Mysterious and alluring, Emmeline Delacroix is a figure shadowed by rumors of witchcraft. And when Annie witnesses a confrontation between Bea and Emmeline at one of the island's extravagant parties, she is drawn into a glittering, haunted world. A world where the boundaries of wickedness are tested, and the cost of illicit magic might be death.
Review:
Happy Publishing Day! Wild and Wicked Things by Francesca May has been described as a sapphic Great Gatsby, and I think it even has some Practical Magic vibes, too.
The story is dark, extravagant, and feels as if there is danger lurking around every corner—which to be fair, there is. The writing feels lush and intoxicating, luring you into this life of parties, prohibited magical drinks, and dark magic.
I felt the characters could have been fleshed out a bit more, but I do feel like it's very similar to Gatsby in the way we are kept a bit at arms length and perceive the characters as an outsider would.
The beginning and the end were very satisfying but found myself wanting the pacing to pick up just a bit more in the middle. This wasn't enough to waylay my reading, though.
One of the "bad guys" very much reminded me of Jimmy, the abusive boyfriend, in Practical Magic. I say this in the best way. He provides a much needed sinister vibe to the story and gives us someone to hate. I was very much like, "yaaaas, KILL HIM," as the ladies banded together.
All in all, I was easily sucked into this novel and loved the gorgeous writing. That cover is absolutely stunning, as well!
Thanks to Redhook/ @orbitbooks_us for the review copy!
I was lucky enough to also get an audiobook copy from Hachette Audio, and want to thank them as well. Marisa Calin, Gemma Dawson, and Ralph Lister were outstanding narrators. I love a multi-cast narration as it makes multiple POVs come together much smoother and feels more cohesive. They each added to the dark atmosphere in their own way.
Wild and Wicked Things is out now!