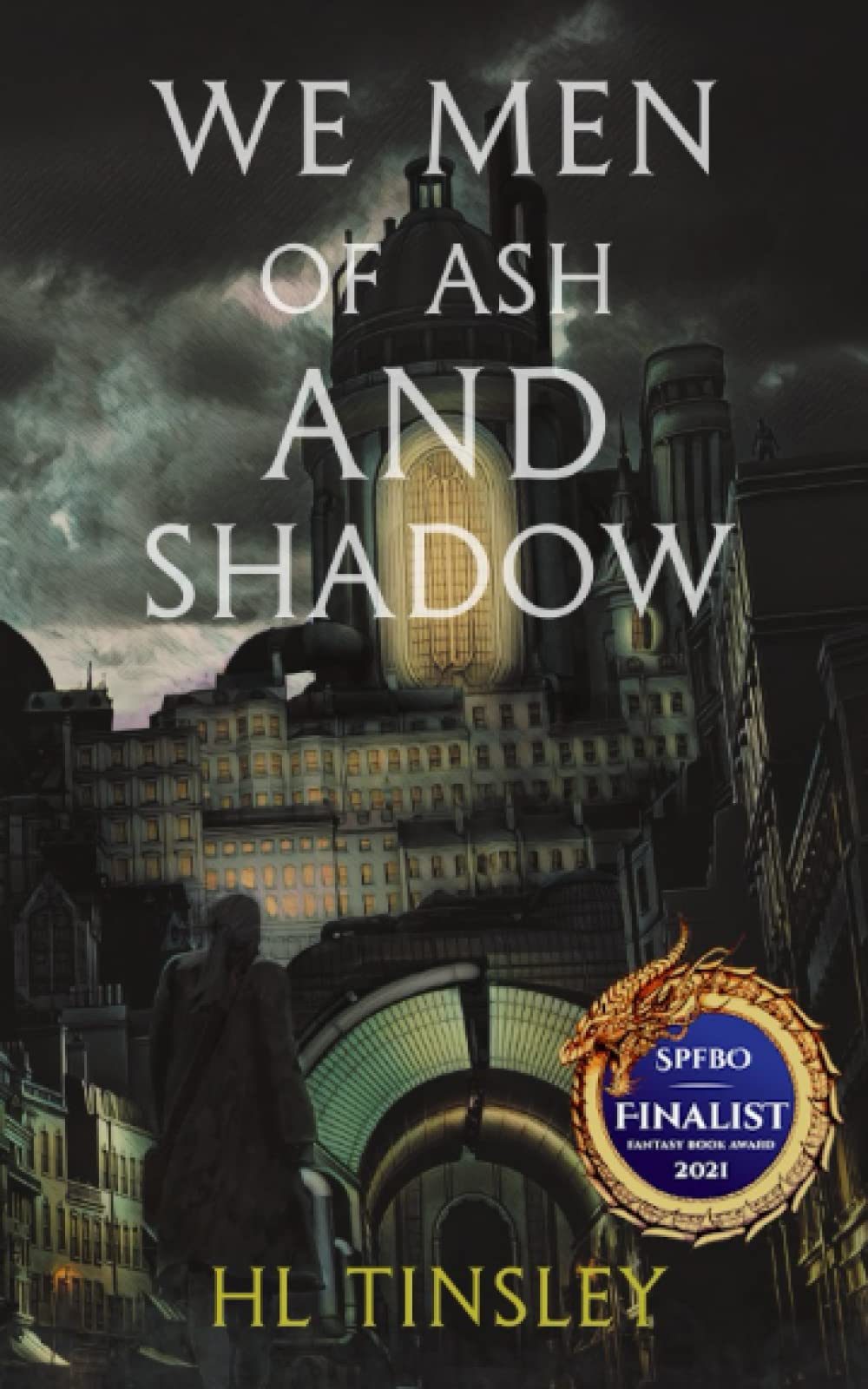 Rating: 7.5/10
Synopsis
'We Men of Ash and Shadow' is the first book in the Vanguard Series and follows the journey of protagonist, John Vanguard, through the dark and corrupt city of D'Orsee. A Grimdark gas lamp novel, 'We Men of Ash and Shadow' explores themes of redemption, loyalty, and betrayal against the backdrop of a world where survival often means compromising your values.
Amidst the gas lamp shadows former soldier-turned-mercenary John Vanguard hunts criminals at the behest of his corrupt employer, Captain Felix Sanquain. Shamed by his deserter past and seeking to make amends for his many misdeeds, a chance encounter with Tarryn Leersac – a skilled young would-be-assassin fallen from the graces of high society – leads Vanguard to become an unlikely mentor.
Charged with hunting down the killer of two guards left washed up on the banks of the canal, the further Vanguard delves into the underbelly of the city the more he finds himself entangled in a web of secrets and lies. A prominent aristocrat is missing. Crime lords, con men and harlots run amok and the city teeters on the brink of another revolution.
With his already precarious reputation hanging by a thread, Vanguard must piece together how and why the last war came to pass, find a way to earn redemption for his mistakes and come to terms with the past in a city where few survive, and even fewer can be trusted.
Review
I need to begin this by saying thank you to Fantasy Files Podcast, @FilesFantasy, and Holly Tinsley, @hollytinsl3y, for selecting me as a winner of this audiobook several months ago. I actually listened to this in November but have had a crazy past few months so am just now getting to the review. Thankfully it was a very memorable and unique book so it's an easy one to recall!
This book definitely falls into the category of grimdark/gaslamp fantasy. You are thrown into a city that is a dark and cruel place for many who live there. The story focuses on the lower class citizens and in many instances how they are abused and cast out by those that run the city. There is a lot of tragedy in this novel but there's also a lot to love.
The protagonist, Vanguard, is easily one of the scariest MC's I've met in a book. If I saw him coming down the road (which I wouldn't, part of the reason why he's so scary) I would definitely cross the street and not make eye contact, praying the entire time. He's basically an assassin that is forced to take out whomever the captain of the city guard feels is a threat to the structure of the city. Sometimes these people are criminals, but definitely not always. Plus, he has a skill that makes him especially qualified for the job but I'll let you figure out what that is yourself. Vanguard fits the role of a gaslamp MC perfectly. Tinsley did an amazing job writing him.
Other side characters include: fallen nobility, street gangs, henchmen of the captain, and an entire cast of girls from a brothel where Vanguard lives. I really enjoyed reading about these characters and getting to know some of them. However, if there was one thing I would note as a negative in the book was that many of the side characters were not fleshed out enough. I even feel that one of the unexpected bad guys by the end wasn't given enough time to turn bad in the way that he did. If that makes sense? Yet the story was still enjoyable and ultimately this did not take away much.
There are many themes in We Men. Some themes that I've already alluded to plus others that I found very interesting. Division of the upper and lower classes. The morality of assassinating murderers and rapists. The humanity of sex workers was a theme I found particularly interesting and could probably write an entire blog post on by itself. There are definitely more but these were the themes that stood out to me the most.
Since I listened to the audio book I feel like I should probably say a few words about that. R.J. Bayley did a great job narrating this novel. I enjoyed him reading Vanguard and many of the other characters. My only complaint was that I was not a big fan of how he read the girls from the brothel. I felt like they often came across as more ignorant than they actually are if that makes sense? Something about his tone while reading their lines. But that's just how I interpreted his reading of their characters. Overall it was a good audio book.
I'm so thankful I had the chance to read We Men of Ash and Shadow last year. It is an easy read and certainly a great place for someone to start getting into the grimdark world. If you are looking for a darker story that has great character growth plus plenty of action and surprises then I think this would be a good book for you to give a try!