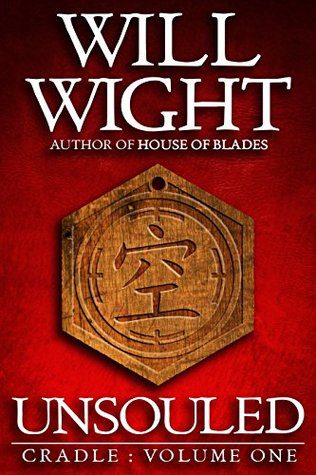 Rating: 8.5/10
Synopsis
Sacred artists follow a thousand Paths to power, using their souls to control the forces of the natural world.
Lindon is Unsouled, forbidden to learn the sacred arts of his clan.
When faced with a looming fate he cannot ignore, he must defy his family's rules…and forge his own Path.
Review
Unsouled was a book that gripped me right from the start; reader, I read this book voraciously in two sittings whilst on my honeymoon. It's the perfect storm of everything I love: anime, manga, Asian-inspired fantasy novels, tv shows … the list really does go on. What I found special about this book was that it manages to remind me of all of these whilst remaining entirely original. Now, this won't be a long review because it's a short book and there's not too much for me to unpick other than how much I enjoyed it. It spoke to me especially like great chinese comics as in Feng Shen Ji and calls upon memories of DBZ. This is the book I didn't know I needed that certainly touches upon everything I like about the Asian-fantasy genre whatever medium they are presented in.
This is a short snippet of Lindon's journey it seems and, although I thought I knew the direction the story was going in, it certainly jumped over my expectations. Wight does a great job, for the first part of the book, at setting the scene, then something real big bag and ugly happens and we're thrown into a … what? Wait … but in a very good way. This has elements of other genres, particularly sci-fi, that I really didn't expect. The plot is fast paced as it should be for a work of this size and really bites at you in chunks of action and intrigue. I look forward to how these characters develop.
A special mention goes to the epic sword techniques Will has come up with for the Path of the Sword. Damn man, that is some fine imagery.
I loved the clan aspect, the different powers that married us with tailed foxes, Dreadgods, winged villains, energy refining, mysterious powers, and martial-art super-humans. This is just the start, but it features a recipe full of everything that makes fantasy great. I'm sure Cradle will become one of my favourites.
If you love manga, comics, anima, all of the above or even just the fantasy genre, this is certainly the book or series for you.