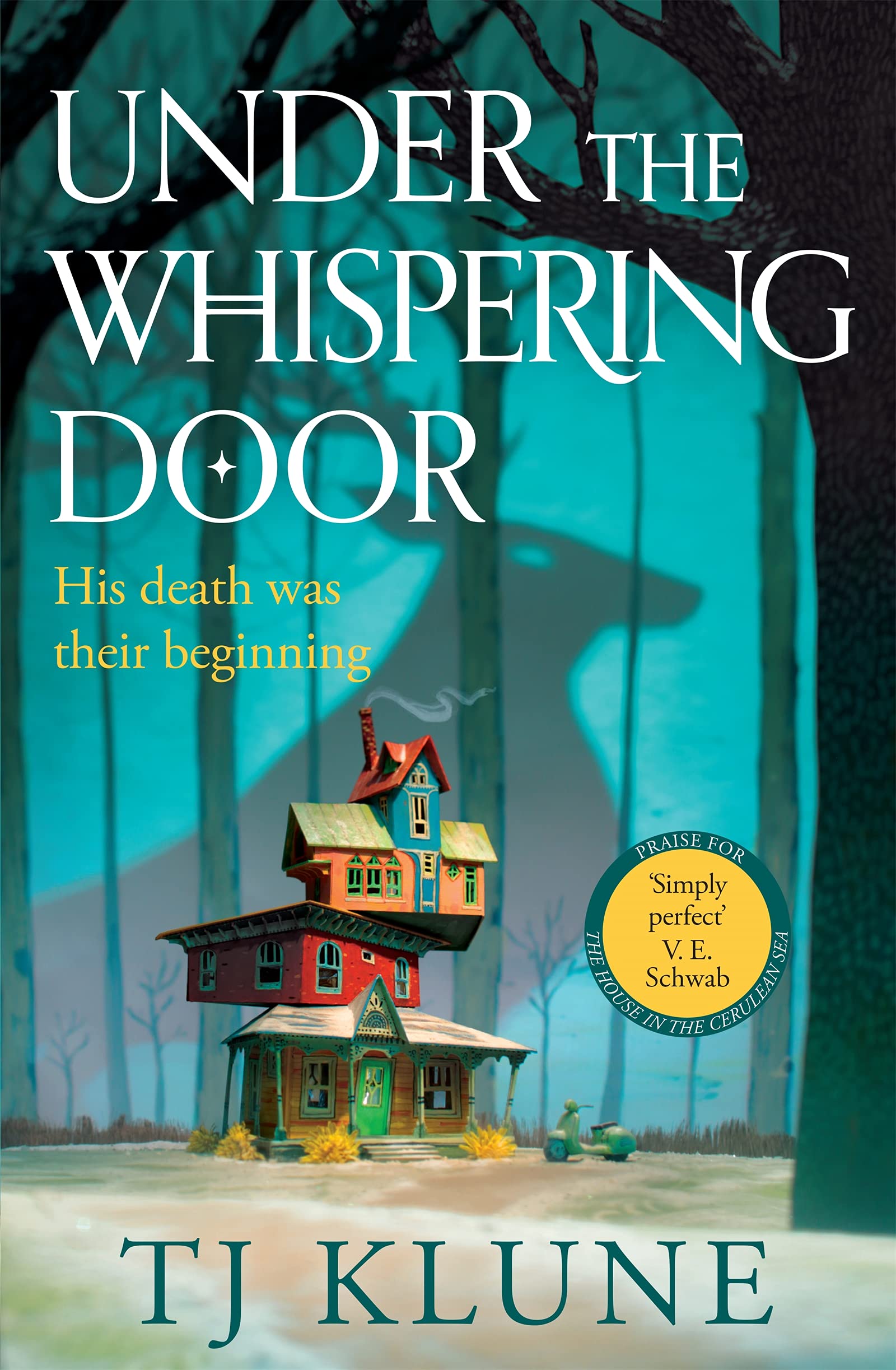 Rating: 9/10
Synopsis:
When a reaper comes to collect Wallace Price from his own funeral, Wallace suspects he really might be dead.
Instead of leading him directly to the afterlife, the reaper takes him to a small village. On the outskirts, off the path through the woods, tucked between mountains, is a particular tea shop, run by a man named Hugo. Hugo is the tea shop's owner to locals and the ferryman to souls who need to cross over.
But Wallace isn't ready to abandon the life he barely lived. With Hugo's help he finally starts to learn about all the things he missed in life.
When the Manager, a curious and powerful being, arrives at the tea shop and gives Wallace one week to cross over, Wallace sets about living a lifetime in seven days.
By turns heartwarming and heartbreaking, this absorbing tale of grief and hope is told with TJ Klune's signature warmth, humor, and extraordinary empathy.
Review:
"It took you dying to find your humanity. It's hysterical if you think about it."
If The House in the Cerulean Sea is the feeling of a warm hug, Under the Whispering Door is the cathartic feeling of a good cry. Under the Whispering Door is a lot heavier and thought-provoking, I ended the book with tears in my eyes. Although there were many moments that I wanted to cry, Klune does a great job of making me laugh unexpectedly, too.
"Wallace wondered what it said about his life (and death) that he'd ended up in a kitchen in a lopsided house in the middle of nowhere wearing nothing but a bikini."
This is a book about death and afterlife. It's the perfect novel whether you believe in a God or not. Honestly, as someone who doesn't feel at home in organized religion, it was perfect for me, but I can see those with extreme faith taking heart in it as well. Klune builds a world where afterlife is possible for even the most unlikely of people and makes you believe there could be a specialized version of life beyond death for us all.
I thought the Husks (lost souls that haven't made their way to crossing through the Whispering Door, tried to stray too far from the village, and become disturbed beings) were so interesting. The main characters find themselves helping these Husks and I thought this was a lovely metaphor for the ability to seek redemption in our lives (and in the afterlife). As a trigger warning, there was a character that died by suicide who became a Husk, and he lives in a Hellish limbo. The characters are determined to help him come back to himself and cross. I think Klune took some of the scary parts of religion and made them his own. It seems as if he has faith for something beyond death but he doesn't buy into to the finality of Hell, to a place where you are never able to escape your misdeeds.
"It's all about your mind and how you focus it."
The only issue I saw with this book was Wallace going from one of the most ruthless, business oriented people to almost immediately changing into a soft hearted man after dying. The change could have happened more organically, it felt too instantaneous. It wasn't enough to put me off too much though, and I guess if anything could change a person, experiencing your own death and being able to reflect on your life would be it. I didn't devour this book in the same way as I did Cerulean Sea, but I think that's good. This is a book to be savored and turned over slowly, it requires a bit deeper of thought.
TJ Klune has solidified himself as a "must buy" author in my eyes. Also, thanks for making Apollo the goodest boy around. Can't resist an animal companion! This is one of those books that is hard to explain, but should be experienced. I think that sums up most of the books Klune writes.