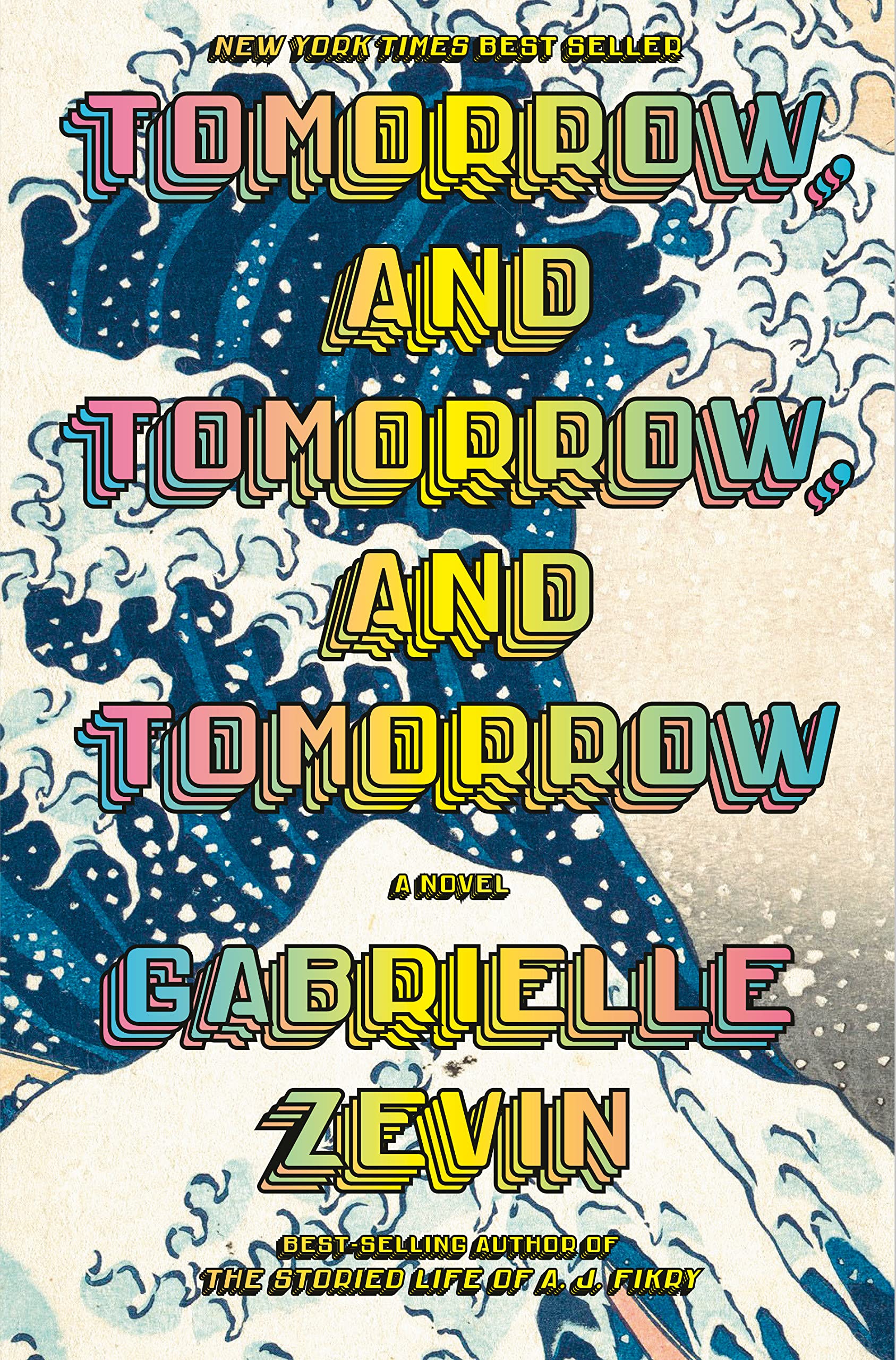 Rating: 10/10
Synopsis:
Sam and Sadie—two college friends, often in love, but never lovers—become creative partners in a dazzling and intricately imagined world of video game design, where success brings them fame, joy, tragedy, duplicity, and, ultimately, a kind of immortality. It is a love story, but not one you have read before.
On a bitter-cold day, in the December of his junior year at Harvard, Sam Masur exits a subway car and sees, amid the hordes of people waiting on the platform, Sadie Green. He calls her name. For a moment, she pretends she hasn't heard him, but then, she turns, and a game begins: a legendary collaboration that will launch them to stardom.

These friends, intimates since childhood, borrow money, beg favors, and, before even graduating college, they have created their first blockbuster, Ichigo. Overnight, the world is theirs. Not even twenty-five years old, Sam and Sadie are brilliant, successful, and rich, but these qualities won't protect them from their own creative ambitions or the betrayals of their hearts.

Spanning thirty years, from Cambridge, Massachusetts, to Venice Beach, California, and lands in between and far beyond, Gabrielle Zevin's Tomorrow, and Tomorrow, and Tomorrow examines the multifarious nature of identity, disability, failure, the redemptive possibilities in play, and above all, our need to connect: to be loved and to love.
Review:
"What is a game?" Marx said. "It's tomorrow, and tomorrow, and tomorrow. It's the possibility of infinite rebirth, infinite redemption. The idea that if you keep playing, you could win. No loss is permanent, because nothing is permanent, ever."
Tomorrow, and Tomorrow, and Tomorrow. This is one of the easiest reviews I've written in a long time.
I love how this book explores with the way video games and other forms of fiction can have such huge impacts on our lives. I love how it so accurately describes the feeling of looking for things in games and media that you desperately need in real life. A video game, a book, a movie, a song. These are all forms of storytelling and escapism, and often we seek things that imitate life or things that encapsulate what we want to see in the world. I always find it funny when people say that they don't want to know a creator's political or moralistic views throughout their creation, whether that's a book or a video game, because those are such intrinsic parts of our beings. Sam and Sadie create games and craft them around the story of their lives. They fight for human rights through their characters. This book bottles the feeling of fandom; that feeling that the media that you're consuming is so RIGHT that it fits you like a missing puzzle piece. I've felt that with games, like Sadie and Sam. I've felt it with books, like Tomorrow, and Tomorrow, and Tomorrow.
"Sam's doctor said to him, 'The good news is that the pain is in your head.'
But I am in my head, Sam thought."
This is an extremely emotional book and I absolutely loved it. It's funny because in the beginning, I wasn't sure if it would live up to my expectations. Well, it blew my expectations away. It's an ode to gamers, the inexplicable joy and healing one can find within games. By extension, it's an ode to any world you can find yourself lost in. It's about art, and how pain has helped create some of the best art that's ever been made. It's about the way different generations deal with trauma. It's a novel about friendship, about the soulmates we find in friendship. These relationships that build our whole lives, often even more than sexual or romantic partners. It's about love; the way it evolves, the way it stays the same, the way it grows stronger.
"The way to turn an ex-lover into a friend is to never stop loving them, to know that when one phase of a relationship ends it can transform into something else. It is to acknowledge that love is both a constant and a variable at the same time."
It's a very character-driven novel and I found myself intensely caring for every character in this book. My heart broke over and over for them. I rejoiced with them. I got chills reading it, the best kind of chills that you only get when you're deeply moved by something. Tomorrow, and Tomorrow, and Tomorrow was beautifully done. It's the story of a lifetime, literally and figuratively.