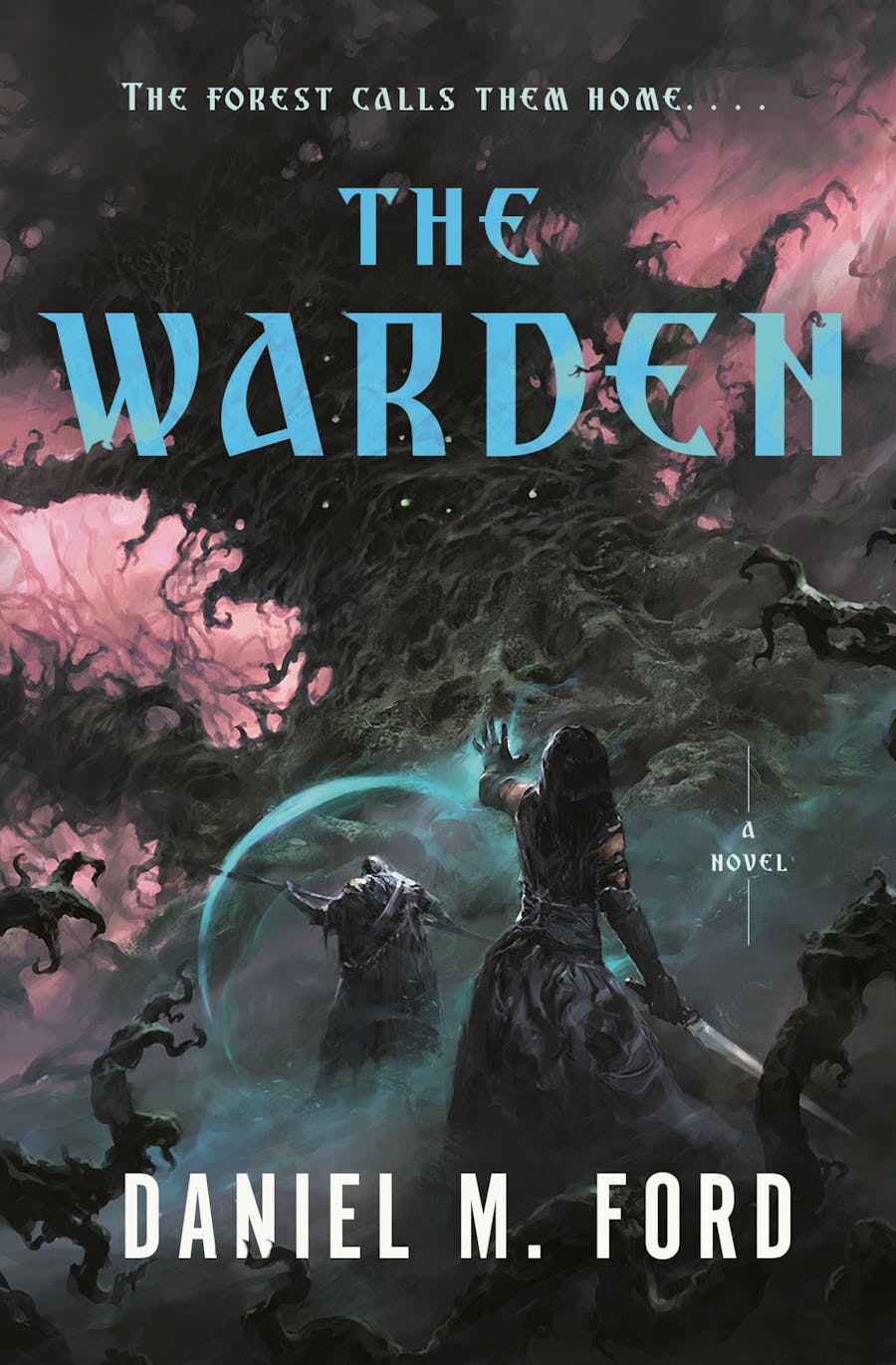 Rating: 7.5/10
Summary:
There was a plan.
She had the money, the connections, even the brains. It was become one of the only female necromancers, earn as many degrees as possible, get a post in one of the grand cities, then prove she's capable of greatness. The funny thing about plans is that they are seldom under your control.
Now Aelis de Lenti, a daughter of a noble house and recent graduate of the esteemed Magisters' Lyceum, finds herself in the far-removed village of Lone Pine. Mending fences, matching wits with goats, and serving people who want nothing to do with her. But, not all is well in Lone Pine, and as the villagers Aelis is reluctantly getting to know start to behave strangely, Aelis begins to suspect that there is far greater need for a Warden of her talents than she previously thought.
Old magics are restless, and an insignificant village on the farthest border of the kingdom might hold secrets far beyond what anyone expected. Aelis might be the only person standing between one of the greatest evils ever known and the rest of the world.
Details:
Published: April 18th 2023
Pages: 320
Audio Length: 13hs 33min
Narrator: Lindsey Dorcus
Series: The Warden Series #1
Publisher: Tor Books
Author link: http://www.danielmford.com/
https://twitter.com/soundingline
Review:
There were a lot of elements that were familiar to me in this story but also sufficient on the peaks-of-interest and exciting wizardry/action elements. The plot seems a bit cliche as it follows the 'esteemed city-girl/wizard' being assigned to act as warden in a small armpit of a town – but she's also a badass necromancer. The townsfolk fear her and her powers and shy away when she walks through town. Though after quick-thinking and using her powers to save the life of one of the townsfolk, she earns her a slight degree of respect. Then the plot somewhat spins off into a fugitive hunt in an unforgiving fantasy forest filled with danger.
Aelis is determined to give her house, and her school a good name by strictly representing the rules and skills she has learned. We are often met with flashbacks to her classroom days and her strict instructors battering lessons into her, as she's presented with a given situation where she needs to apply those lessons. This can upend the pacing a little, but also provides context about why Aelis is the way she is.
There are some very interesting secondary characters as well. Maurenia, The half-elf and love interest of Aelis, who just happens to stroll into town with her band of mercenaries shortly after Aelis arrives, and Tun – the strong-silent type who just about steals every scene he's in :no spoilers:. Tun is such an awesome character
The world is mostly confined to a small town of Lone Pine, dense forested 'Ruins of the old world' kind of woods. Ford does well on setting the atmosphere there in Aelis's tower and within the tavern and the surrounding trees.
The second half of the book steps up the suspense, wizardry, and action. The magic system is not complex; wards, necromancy, and doesn't spare a lot of the 'how' and that it just 'is'. Some interesting villains emerge and their sinister plots revealed. And once you thought it was over, there's a little thread that leads off of a cliffhanger for book 2!
This book is perfect for the Skyrim fan, or the casual D&D player. There are lgbtq themes but it's light on the romance. Wizardry, shapeshifters, demon trees, undead, and all the good stuff! The audio narration was very well done if you're looking for a nice Fantasy audiobook as well.