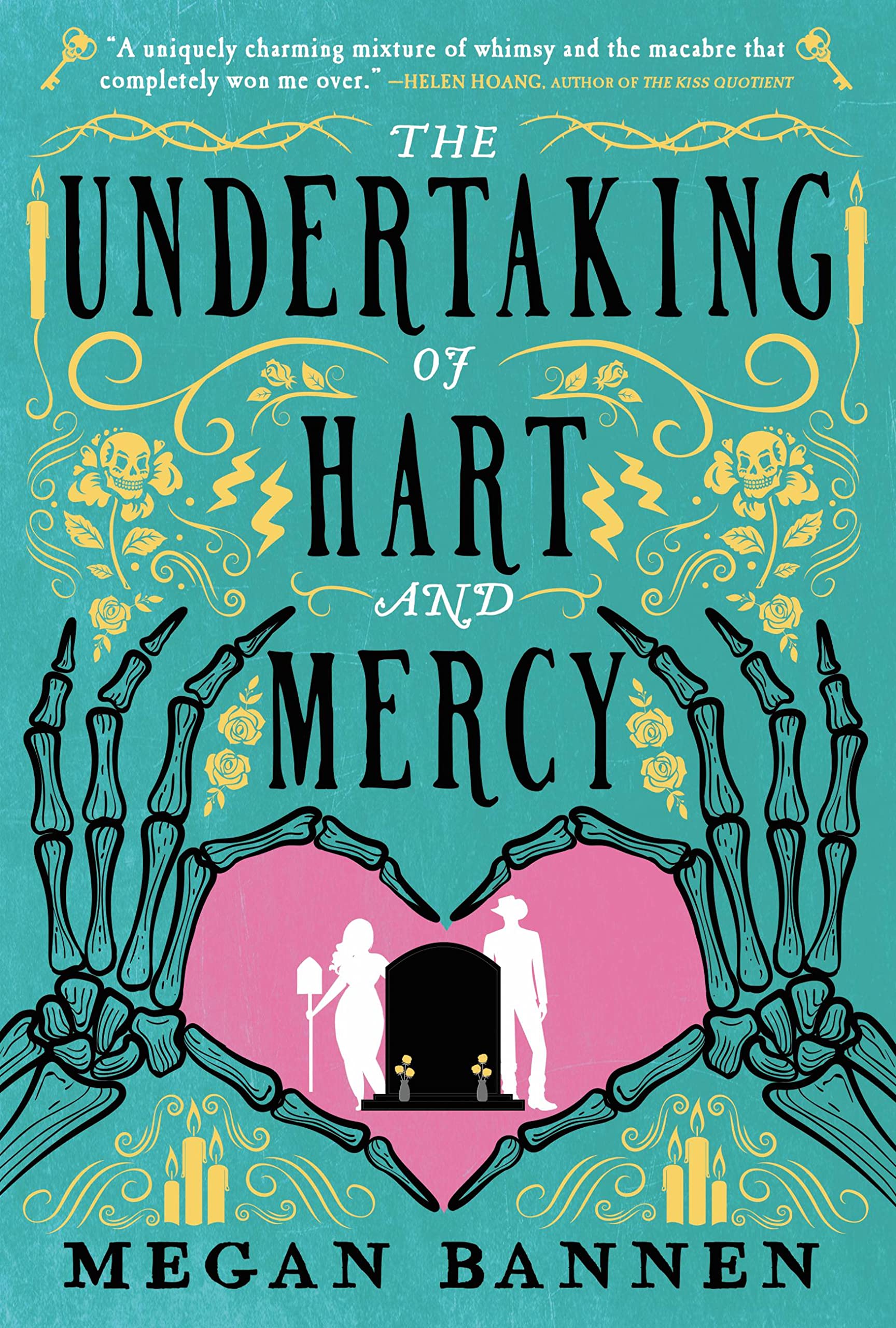 Rating: 9.5/10
Synopsis:
Hart is a marshal, tasked with patrolling the strange and magical wilds of Tanria. It's an unforgiving job, and Hart's got nothing but time to ponder his loneliness.
Mercy never has a moment to herself. She's been single-handedly keeping Birdsall & Son Undertakers afloat in defiance of sullen jerks like Hart, who seems to have a gift for showing up right when her patience is thinnest.
After yet another exasperating run-in with Mercy, Hart finds himself penning a letter addressed simply to "A Friend". Much to his surprise, an anonymous letter comes back in return, and a tentative friendship is born.
If only Hart knew he's been baring his soul to the person who infuriates him most—Mercy. As the dangers from Tanria grow closer, so do the unlikely correspondents. But can their blossoming romance survive the fated discovery that their pen pals are their worst nightmares—each other?
Review:
"It made me wonder, what's so great about living that you wouldn't want to die?"
Charming, funny, whimsical, and cute. This was just such a lovely novel. So many beloved tropes take place. Enemies to lovers, pining, grumpy/sunshine/, and more. If you like the writing style that takes place in The House in the Cerulean Sea or Under the Whispering Door, this book is going to be what you're looking for.
The Undertaking of Hart and Mercy has that tinge of sadness but that immense, shining hope. There's love and laughter. There's a beautiful clarity that you need when the world around you seems dull and lifeless. There's a gloriously weird storyline and worldbuilding. It all comes together to make something unique and wonderful.
"I thought, if living is this miserable, why wouldn't people want to leave it behind?"
In all the craziness going on the in the world today, this is exactly what I needed to brighten up my day. There's romance, there's action, there's fantasy. I loved the way the author used Gods and Demi-Gods.
Not only did I have the joy of reading this novel physically, thanks to Orbit, I was also able to continue my reading while I went about my chores for the day. I didn't want to put it down, and Hachette Audio made that possible by gifting me an audio copy, as well. Michael Gallagher and Rachanee Lumayno did a fantastic job of bringing Hart and Mercy to life. I found myself smiling to myself while listening, they did the most amazing job at portraying the humor and the yearning within this novel.
"Suddenly, all I wanted to do was make this woman laugh as often and as much as I could. It wasn't love at first sight, exactly––more like a knowing. I understood then and there that I was going to fall in love with her if I stuck around. So I stuck around. And that pain I felt, the one I couldn't figure out, went away. Poof. Just like that."
You can grab this book August 23, 2022 in the US and August 25, 2022 in the UK. I highly recommend that you do!