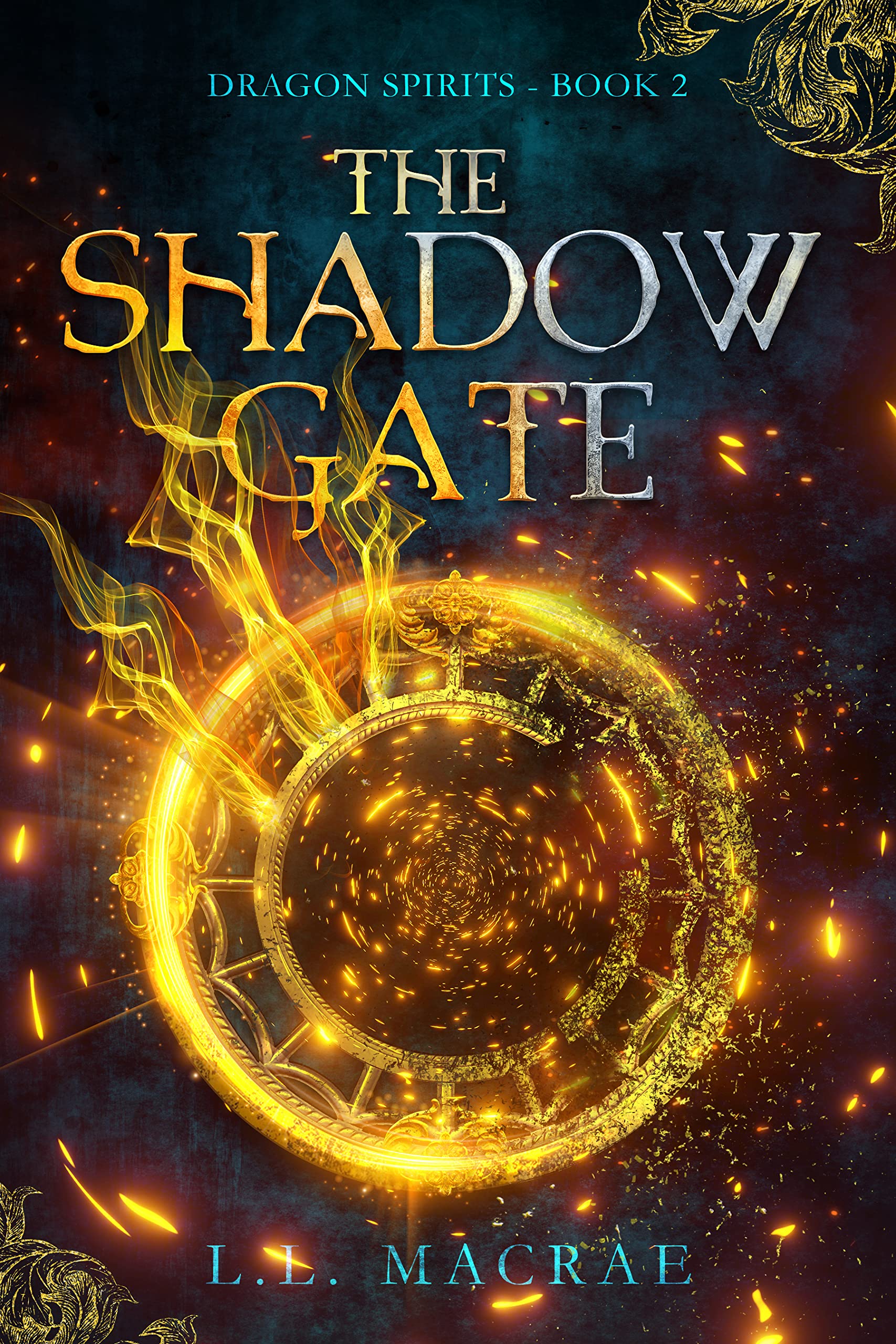 Rating: 10/10
Synopsis
Opening the shadow gate is the only way Fenn's memories can be restored—and with them, his life and family.

It could also destroy the world.
Guided by dragon spirit Hassen and manipulated by the Myr, Fenn fights the corruption spreading through Tassar—and himself—in an attempt to find his family. Separated from his allies and unable to trust even his own mind, the arduous journey takes its toll.
Far from home and reunited with her sister, Calidra battles to keep her loved ones safe. But when the fickle loyalties of dragon spirits shifts, and darkness lurks around every corner, running from her fears is no longer an option.
And in the far south, consequences of the past catch up with those fighting for their freedom.
Book two in the DRAGON SPIRITS epic fantasy trilogy! Return to the magic-drenched world of Tassar, where ancient artefacts awaken and the seeds of corruption are sown.
Review
Possible mild spoilers from book 1, The Iron Crown.
My thanks to the author for providing me with an eARC to review prior to the book's release on April 28th.
The Shadow Gate is the exceptional follow-up the SPFBO7 finalist, The Iron Crown. This book is everything its predecessor was and more, exceeding all my expectations, and one of my best reading experiences of this year so far.
The story picks up where we left off in The Iron Crown, following a large scale Myrish attack. POV characters introduced in book one return, with Calidra, Fenn, Torsten, and Apollo. Additional POV characters are introduced this time around with Selys stepping up from the side-lines to great effect, along with her brother, Kaio, who is introduced for the first time in this book.
Balancing multiple POVs whilst introducing different and new ones, is no mean feat. MacRae masterfully controls the narrative through the six POVs; dividing the book into three parts, the author uses four different POVs in each part, which keeps the narrative fresh and maintains interest as the perspective changes. These distinct groups of characters provide wonderful depth to the sprawling world and storyline that ebbs and flows at the right moments, whilst continuing to sweep along to an extremely satisfying climax and set-up for book three.
There are three main recurring POV characters who appear throughout each part of the book – Calidra, Fenn, and Torsten. All three of their story arcs are developed well from their introductions in book one. Fenn, who was a bit of an enigma in book one, takes on a central role in this book, with his development being the most improved in my opinion.
Calidra, however, is my favourite character of them all, with her personal story being one of the more relatable. Her mental health is brilliantly explored, especially through her anxiety borne from her childhood trauma. Each character's internalised struggles are brilliantly conveyed, which kept me guessing at their motivations and actions; nothing is ever as straight forward as it seems.
Despite being a great character driven story, we cannot ignore the phenomenal world building on display. MacRae expertly immerses you in her world with vivid clarity and purpose.
Now, let's talk about the dragons. Not just any dragons, but dragon spirits. This was always a favourite aspect of mine from book one, and I was hoping for a lot more from them in this book. I was not disappointed. The dragon spirits are even more mesmerising in this book. And there are more of them too. They fight, some are corrupted, and others just kick-ass. Combined with further development of the mysterious Myr, the magic and world building throughout this book is on another level. The dragon spirits alone are a wonder of imagination, but now I am just as intrigued and as excited about the Myr!
One final observation, before I wrap up, is the slightly darker tone of this book. It's subtle, but it's there in places. I appreciated these darker moments – the menace, doubt, manipulations, fear, anxiety, and tension, which are all very palpable. Again, it is subtly done and only when necessary, which is credit to the author's skill and empathy with her characters' plight.
The Shadow Gate is a sweeping epic fantasy that just kept getting better and better. Tight, fluid prose, exemplary character work, and extraordinary world building. Absolutely incredible and as close to perfect as you are going to get.
Thank you very much for taking the time to read my review.