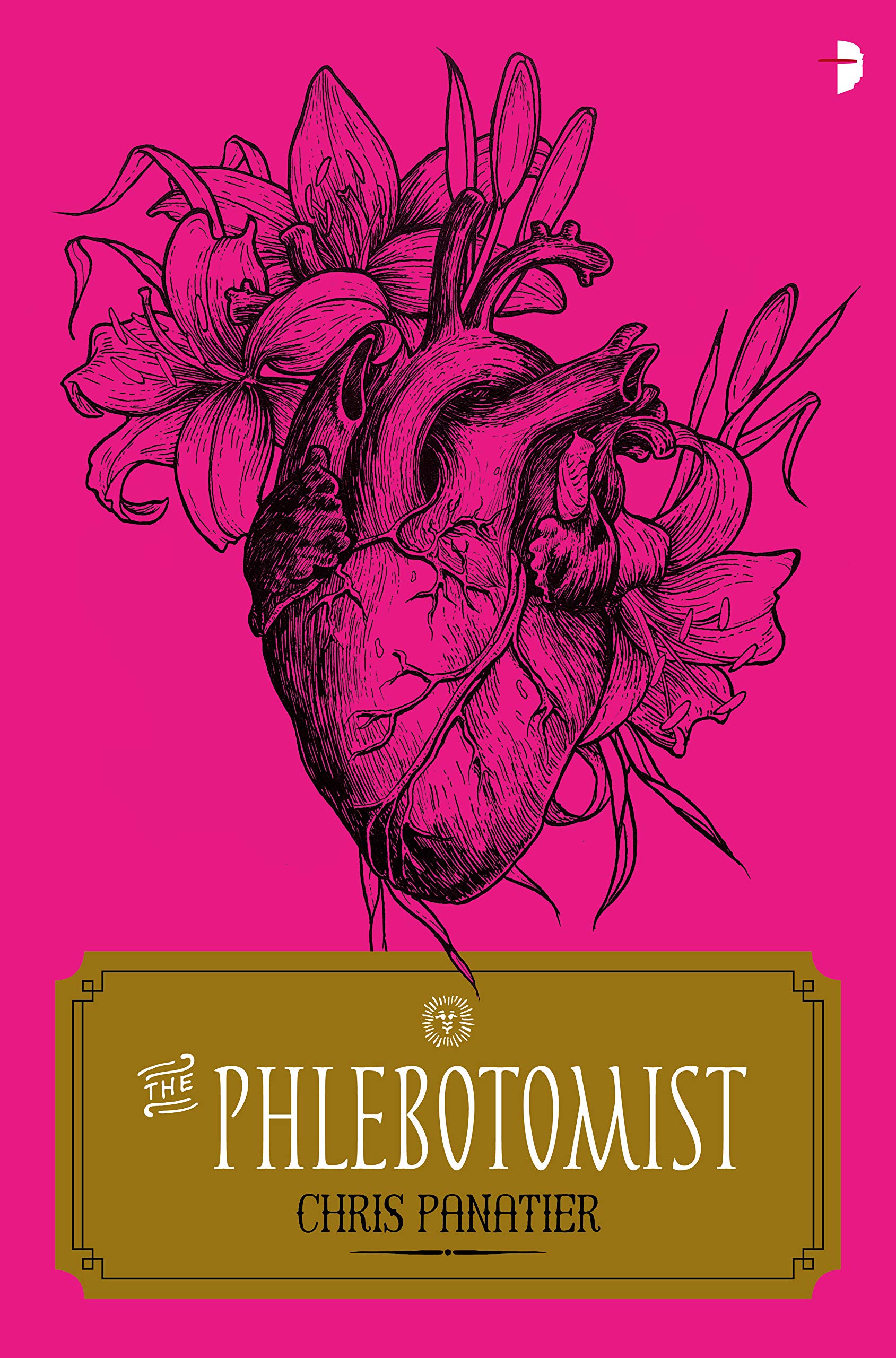 Rating: 8.0/10
Synopsis
War brought the Harvest. Willa Mae Wallace is a reaper.
In a near future where citizens are subject to the mandatory blood draw, government phlebotomist Willa Wallace witnesses an event that makes her question her whole world.To recover from a cataclysmic war, the Harvest was created to pass blood to those affected by radiation.

But this charitable act has led to a society segregated entirely by blood type. Patriot thanks and rewards your generous gift based on the compatibility of your donation, meaning that whoever can give to the most, gets the most back. While working as a reaper for the draw, Willa chances upon an idea to resurrect an obsolete collection technique that could rebalance the city.

But in her quest to put this in motion, she instead uncovers a secret that threatens her entire foundations…
Review
Oh man, was this a breath of fresh air! The Phlebotomist started out as what I felt was a well-written but largely generic dystopian corporate thriller. However, at around ten chapters/80 pages in, there was a twist so well executed and unexpected that it changed the course of the entire book. I don't want to give anything away, so I will be as vague as possible with my review.
There are several things that I really liked about this book. There's a certain mythos that has in recent years been ran into the ground that, without giving anything away, is handled amazingly throughout the story. You'll know what I'm talking about when you get to it. Chris manages to breathe new life into what has become a very tired story element.
There are two POVs throughout the story, but our main one is that of Willa Mae Wallace, a kind-hearted older woman whose only goal is to look out for her grandson. From surviving a nuclear blast to losing her daughter to the blood trade, Willa has been through it all, but instead of coming out of it with a nihilistic view of the world she has somehow managed to keep alive the hope that she will be able to leave a better life for her grandson. Willa also grows throughout the story and we see just how far she'll go to protect him.
Unfortunately, having such a rich character in Willa highlights how flat a lot of the other characters are. The rest of the main cast is filled out with an ex-con that takes care of a house full of orphans like they're his own, an ex-marine turned criminal hacker, and even a child assassin. Despite the wonderful setups, it feels like none of the side characters really experience any growth and remain pretty static. Ultimately though, this is Willa's story, so it is a minor gripe.
All said, I loved The Phlebotomist and can't wait to read more from Chris in the future.