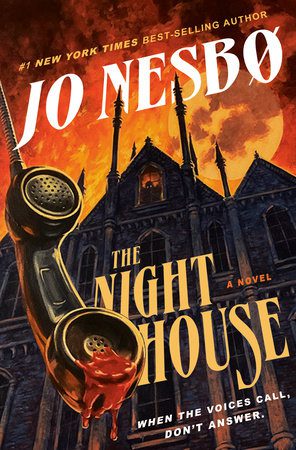 Rating: 6/10
Summary
In the wake of his parents' tragic deaths in a house fire, fourteen-year-old Richard Elauved has been sent to live with his aunt and uncle in the remote, insular town of Ballantyne. Richard quickly earns a reputation as an outcast, and when a classmate named Tom goes missing, everyone suspects the new, angry boy is responsible for his disappearance. No one believes him when he says the telephone booth out by the edge of the woods sucked Tom into the receiver like something out of a horror movie. No one, that is, except Karen, a beguiling fellow outsider who encourages Richard to pursue clues the police refuse to investigate. He traces the number that Tom prank called from the phone booth to an abandoned house in the Black Mirror Wood. There he catches a glimpse of a terrifying face in the window. And then the voices begin to whisper in his ear . . .
You know who I am. She's going to burn. The one you love is going to burn. There's not a thing you can do about it.
When another classmate disappears, Richard must find a way to prove his innocence–and preserve his sanity–as he grapples with the dark magic that is possessing Ballantyne and pursuing his destruction.
Review
Jo Nesbo has made a name for himself writing wildly successful dark crime thrillers. That's not exactly my genre, but when I heard that he was taking a stab at a horror novel, and promising a unique twist, I made the leap. 
And at first, I was pleasantly surprised.
The Night House opens with Richard, a first person narrator who would fit in alongside the narrators of The Wasp Factory or The Butcher Boy: dangerous, bullying, violent, and vulnerable. But Richard is immediately put off balance after he bullies another student into making a prank phone call and then watches the phone receiver (quite literally) eat the other boy in a scene that is incredibly well drawn and perfectly filtered through Richard's very unique sensibilities. 
Things get weirder from there. Another boy is transformed into a bug, and soon the police are involved, and all eyes are on Richard. Eventually he is shipped off to an institution.
Oh, and there's a creepy old house in the woods that Richard believes is at the center of all of the strange goings on.
I was pleasantly engaged with this delightful batshittery, but then part one ends, and we shift into a new narrative in which all of part one is revealed to be the dark children's book the now adult Richard has written, and we meet all of the characters from part one, but now in their supposedly "real" forms, as opposed to the way they have been artistically transformed through Rihard's creative process.
I think that The Night House could have pulled this off, and there's another version of this book that is a meditation on trauma and art, but Nesbo isn't really interested.
Instead, this second story almost immediately goes off the rails, sliding into a kind of free-for-all of surreal horror. But unlike the horror of the first section, there doesn't appear to be anything at stake. I'm no longer reading to find out what's going on or if Richard is successful, but rather to see what trick the writer plays next.
The answer, unfortunately, is that the final trick is almost unforgivable, barely rising above the cliché of "It was all a dream," and shockingly close to the classic I am the Cheese.
This is especially disappointing to me because there are genuinely great passages within The Night House, and Nesbo is clearly a capable writer, but in the end, this felt like horror written by someone with only a vague idea of what that designation might mean. In another situation, that blindness might make for something unique and fascinating. Unfortunately, here it's a misfire.