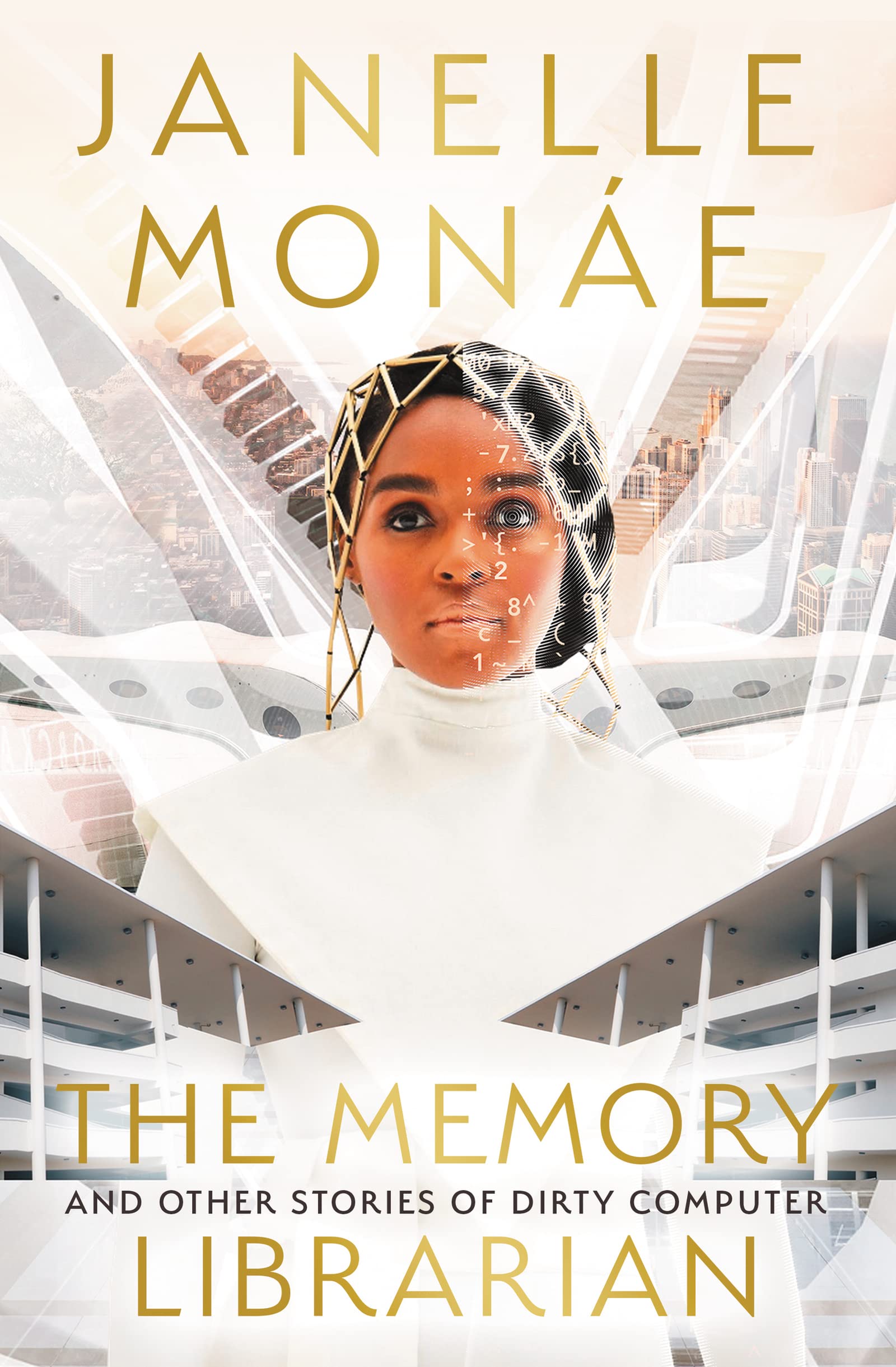 Rating: 7.5/10
Synopsis
Whoever controls our memories controls the future.
Janelle Monáe and an incredible array of talented collaborating creators have written a collection of tales comprising the bold vision and powerful themes that have made Monáe such a compelling and celebrated storyteller. Dirty Computer introduced a world in which thoughts—as a means of self-conception—could be controlled or erased by a select few. And whether human, A.I., or other, your life and sentience was dictated by those who'd convinced themselves they had the right to decide your fate.
That was until Jane 57821 decided to remember and break free.
Expanding from that mythos, these stories fully explore what it's like to live in such a totalitarian existence…and what it takes to get out of it. Building off the traditions of speculative writers such as Octavia Butler, Ted Chiang, Becky Chambers, and Nnedi Okorafor—and filled with the artistic genius and powerful themes that have made Monáe a worldwide icon in the first place—The Memory Librarian serves readers tales grounded in the human trials of identity expression, technology, and love, but also reaching through to the worlds of memory and time within, and the stakes and power that exists there.
---
Thank you to Harper Voyager for sending me an ARC of this book for review consideration before its release on April 19. This does not influence my thoughts or opinions.
---
Review
In a totalitarian world where memory and individuality are controlled and suppressed, love, community and artistic expression hold the key to a bright new future.
To be blunt, I'm not a big reader of short story collections. It's something that has been a sore spot in my reading history, and something I've wanted to amend—at some point. Maybe it's just that I haven't found the right collection, or there's a part of me that connects much more deeply with a novel. But, when I was presented with the opportunity to read and review Janelle Monáe's new sci-fi collection, The Memory Librarian and Other Stories of Dirty Computer, I was able to slip past whatever mental hurdle I had and dove right in. As a fan of Monáe's music and amazing concept albums, it came as no surprise that the world and atmosphere of these five stories (which are actually more like novelette length) bleed off the page. While not all of the stories succeed, the interconnected nature of this rich world and its poignant themes makes this collection a worthwhile investment.
The Memory Librarian brings Monáe's world to life in collaboration with five other authors, each of whom penned one of the five novelettes with her. Despite having so many cooks in the kitchen, this is a collection that feels cohesive in its themes and world. Unfortunately, it falls prey to one of the major downfalls of the story collection format: two of the novelettes are excellent, standing out above the rest, whereas the other three introduce cool concepts and characters but ultimately fail to hit home on either.
So, why did those two novelettes stand out where the others fall short? The first is the titular story, "The Memory Librarian." It is the one that kicks off the collection, as well as the longest, so it feels like it received the most attention from a worldbuilding, thematic and character standpoint. There is a richness to the world, as seen through the eyes of Seshet, Director Librarian of New Dawn, a totalitarian organization that controls its citizens memories. Perhaps it's a matter of seeing New Dawn from within that is so compelling, as none of the other stories do that. Building on that, Seshet has a deeply personal sexual and spiritual awakening, one that feels believable and works as a destruction of the rigid conventions of the New Dawn society.
The second story I enjoyed was the last one, "Timebox Altar(ed)." It presents four young children living in poverty, their families torn apart by New Dawn's strict punishment of any forms of deviancy. With nothing much to hope for, in a world that doesn't care about them, these children use their imaginations as an escape from reality.
"It was a marvelous thing to be seen, truly seen, and not walked over or peered through as if you did not exist, as if you should not exist."
But what made "Timebox Altar(ed)" so much more meaningful was the tangibility given to imagination, conceiving a physical place that could send one's imagination to different times and places—the four children are given the opportunity to imagine a better, more positive and equal future. Essentially, it boils down to the idea of The Power of Yet, with one of the characters saying, "you can't build a future if you don't dream it." This is such an optimistic note for the collection to end on, and it left me hopeful for the future of our own world.
That line also emboldens all the exceptional worldbuilding that came before. There is a clear delineation between clean and dirty "computers" (i.e. people as cogs in the machine) in this future scenario, with conformity equaling cleanliness and any kind of deviance is deemed dirty. That's especially troubling when memory itself is controlled by New Dawn, meaning conformity involves a terrifying renunciation of personal freedom. Monáe and co. also present technology as a powerful tool, but one with a distinct dichotomy. On one hand, New Dawn uses technology to manipulate, command and cleanse, whereas dissidents use technology as a form of rebellion, awakening and freedom.
There are also consistent themes throughout the collection that expand on this dichotomy. Free expression, sexuality, individuality, art, creativity and community are represented as means for positive change. They are even used as a means of reclaiming memory in many cases, and in this New Dawn world, memory is power. The "dirty computer" concept is also used effectively in most of the stories, taking shape in non-conventional relationships (polygamy, same-sex, bisexual) as well as non-conformist ideas of clothing, music and more. I appreciate that The Memory Librarian leaned into these themes, but at times the delivery is not too subtle and often repeated over and over.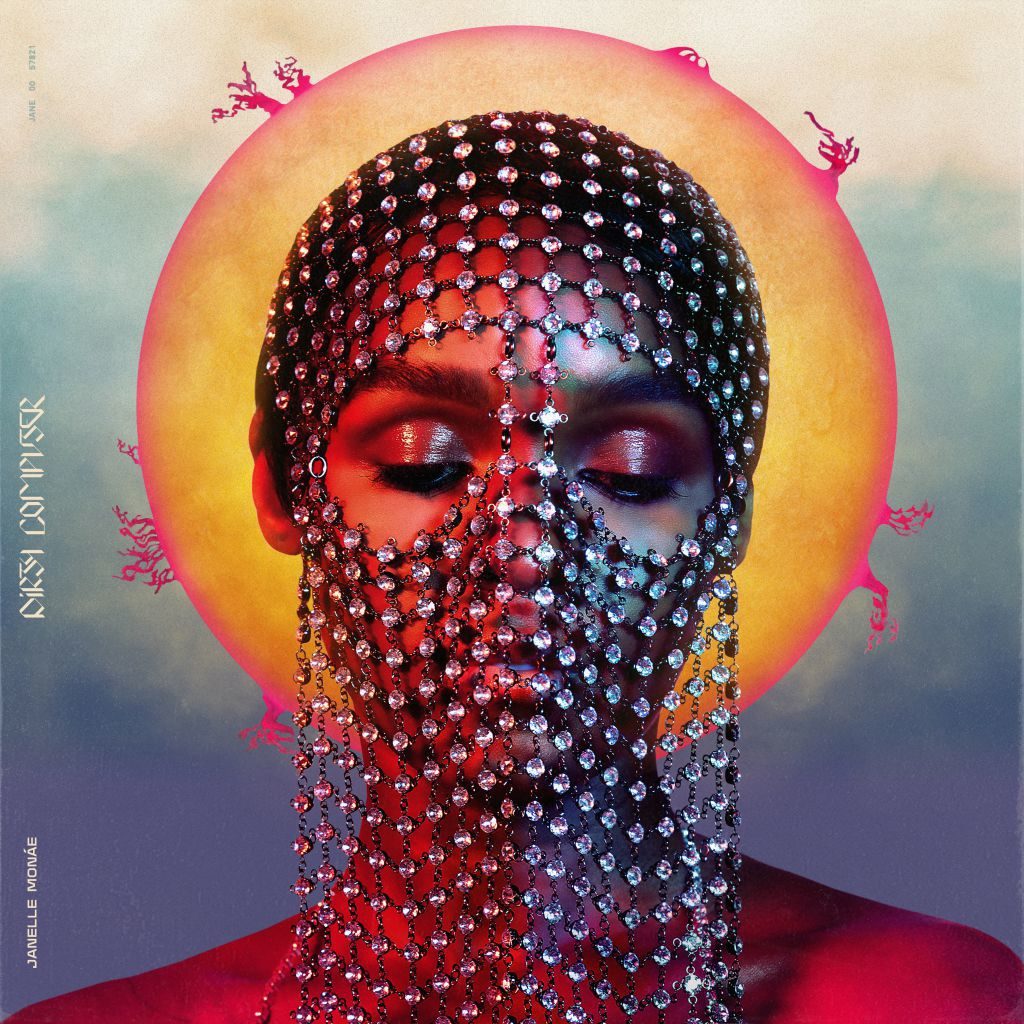 A last comment for those who like Monáe's music. This collection fits seamlessly alongside her 2018 album Dirty Computer. The album laid the foundations for this conceptual mosaic, evoking such a strong mood and sound. It was also paired with an "emotion picture" companion film that helped flesh out the visual style and aesthetic. So where does this story collection fit in? What it does is round out the Dirty Computer world and its themes, but not all of the stories in the collection succeed as great stories, nor do all of the characters succeed as great characters.
The Memory Librarian and Other Stories of Dirty Computer is representative of the creative breadth of Janelle Monáe's vision. Expanding on the conceptual brilliance of her Dirty Computer album, there is a depth to the world she has crafted and I want to experience more here. It's a shame then that not all the stories in this collection meet the quality of her music. There is magic within these stories, in the concepts they present, the nuances they add to the New Dawn world, but there's often a flatness to many of the characters and a couple of the stories just don't stick the landing. Of course, collaboration is a tough thing, in music, in fiction and most other creative ventures—as a result, The Memory Librarian doesn't quite hit that unwavering high. But there is real beauty to be had in these pages, and it is a true celebration of "difference" in a world that strives to define what is "normal."