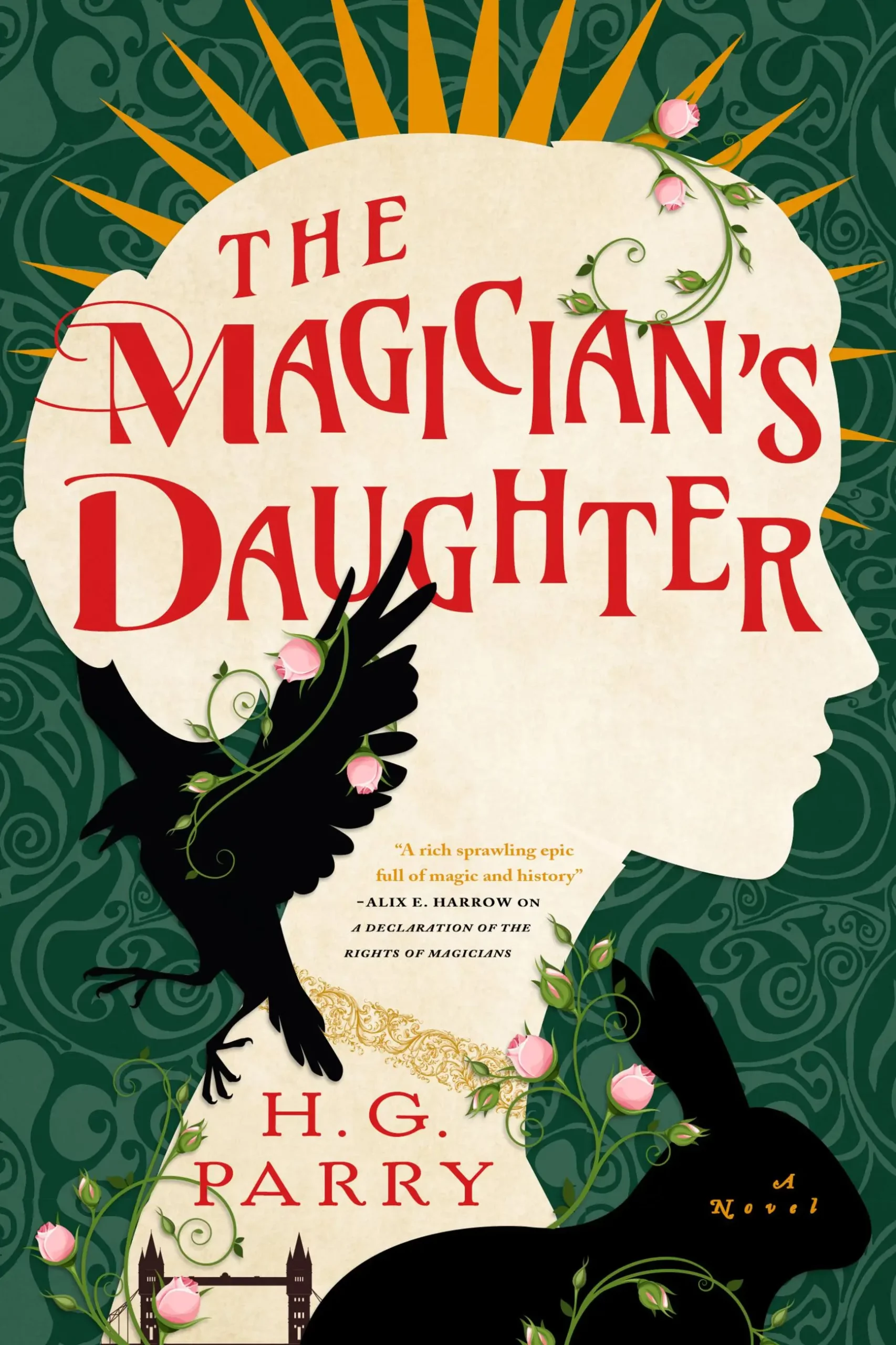 Rating: 9/10
Synopsis:
In the early 1900s, a young woman is caught between two worlds in H. G. Parry's spellbinding tale of miracles, magic, and the adventure of a lifetime.Off the coast of Ireland sits a legendary island hidden by magic. A place of ruins and ancient trees, sea salt air, and fairy lore, Hy-Brasil is the only home Biddy has ever known. Washed up on its shore as a baby, Biddy lives a quiet life with her guardian, the mercurial magician Rowan. A life she finds increasingly stifling.

One night, Rowan fails to return from his mysterious travels. To find him, Biddy must venture into the outside world for the first time. But Rowan has powerful enemies—forces who have hoarded the world's magic and have set their sights on the magician's many secrets.

Biddy may be the key to stopping them. Yet the closer she gets to answers, the more she questions everything she's ever believed about Rowan, her past, and the nature of magic itself.
Review:
"There are never any sureties with magic. You can never know what will happen. All you can do is throw yourself in with your whole heart, and expect nothing more than a wild ride."
This book was so delightful. It surprised me because when I started out, I was unsure if it was going to be for me. The story unwinds slowly and has a cozy start. I was worried it would never pick up pace but it quickly picks up in speed without losing that sense of charm.
I loved Biddy's sense of wonder and the little found family she has within Rowan and his familiar Hutchincroft. Biddy is a character that embodies the goodness of a person uncorrupted by the evils in the world. She's been sheltered but she knows that there are dangers outside of Hy-Brasil, though she still longs to be a part of a world where people exist. When she meets those evils, she stays true to the person she is.
The magic system is subtle and pairs well with the real-world setting. This is the type of magic that you could believe exists in real life. The descriptions of magic were so beautiful and I could feel the characters' wishes for it to be restored to its natural place in this world that Parry built. The longing that Biddy feels for magic is reminiscent of the feelings I had when I first read a magical fantasy book as a child; the yearning for magic to reveal itself to me and the hope that it would. I remember silently sending out a thought to the universe that if magic existed, I wanted to be involved in it. I think most fantasy readers that started in this genre as children could relate to that emotion. Parry captures it perfectly and I felt immense nostalgia from this book.
"'I love magic,' Biddy said. It was what she had been unable to explain to Rowan, when he had asked her to leave Hy-Brasil—what it had felt presumptuous to claim, when her claim on it seemed so weak compared to his own. She hadn't even been able to explain it to herself. But she knew now that she loved it for its wonder and its joy, its kindness and its beauty. She loved it because it brought the chance of mischief, the chance of miracles, the chance of something better. She loved it because it was good."
If you're looking for a cozy, magical book, this is going to be right up your alley. Thank you to Orbit for the review copy! I was also fortunate enough to receive an audiobook copy of The Magician's Daughter via Hachette. Rose McPhilemy was the narrator and lends a dreamy voice that encapsulates how charming this book really is. Everything about the performance was absolutely perfect and in tune with the novel's energy.
You can grab a copy of The Magician's Daughter now!