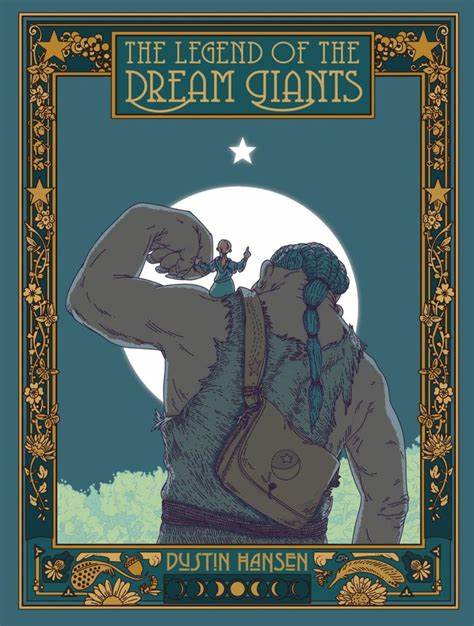 Rating: 8.5/10
This review was featured on Twinkl in their article 'Fantasy Books for Kids'.
Synopsis
Since losing his mother, Berg is a lone giant who survives by secretly trading forest jewels for whatever food he can scrounge.
With the human population terrified of the legend of Ünhold the Giant, Berg is also feared by association. Chased and hunted, he is consigned to a life of isolation.
When he finds an opportunity to stay with a town of ironmongers, Berg finally feels accepted. He befriends the young Anya, the first human to see him for who he is, and becomes the town's night watchman. Yet something seems amiss when Berg is continuously placed in chains by the too-friendly town mayor and Ünhold has been frequently sighted …
Review
The Legend of the Dream Giants is a tale of isolation, loss, and finding one's place in the world. It's moving and poignant. It's cruel. It's beautiful. It has also received some incredibly unfair reviews.
You see, there's not really a happily-ever-after here, not so much as Berg hopes for at the start of the story. Desperate to make any form of connection, he is soon exploited by the overfriendly mayor despite warnings from newfound friends. Berg, so desperate from loneliness, refuses to see he is being manipulated and it's heartbreaking to see unfold.
And yet this is what makes the book such an engaging read. It doesn't sugarcoat its themes of loss and loneliness. Berg mourns deeply for his mother through the prose and a series of dream illustrations Hansen has created, where Berg sees himself represented as a bear cub. The sacrifices characters make in the book carry weight and there will be many readers who identify with Berg's grief and his longing to fit in and be accepted.
The book has received criticism for being too sad for its intended readership but I strongly disagree with this. The Legend of the Dream Giants is pure and wonderful. When Berg feels joy, we too are right there with him. When the inevitable happens, we cry with him too. I think this is important for young readers especially.
Berg's journey throughout the book into acceptance of who and what he is makes the conclusion all the more satisfying. He has grown (physically I think he also grows about 6 feet or so over the course of the story) and I think we've grown along with him. It sends a powerful message.
Conclusion
If you want to give yourself a real good smack in the feels, you're not going to go wrong with this one. Don't listen to the "it's too sad" criticism. It's supposed to be sad. Nobody in Berg's situation is going to be skipping through the woods and singing like a Disney princess but this is a heartfelt fable with a pure message and has been a really enjoyable surprise for 2022.