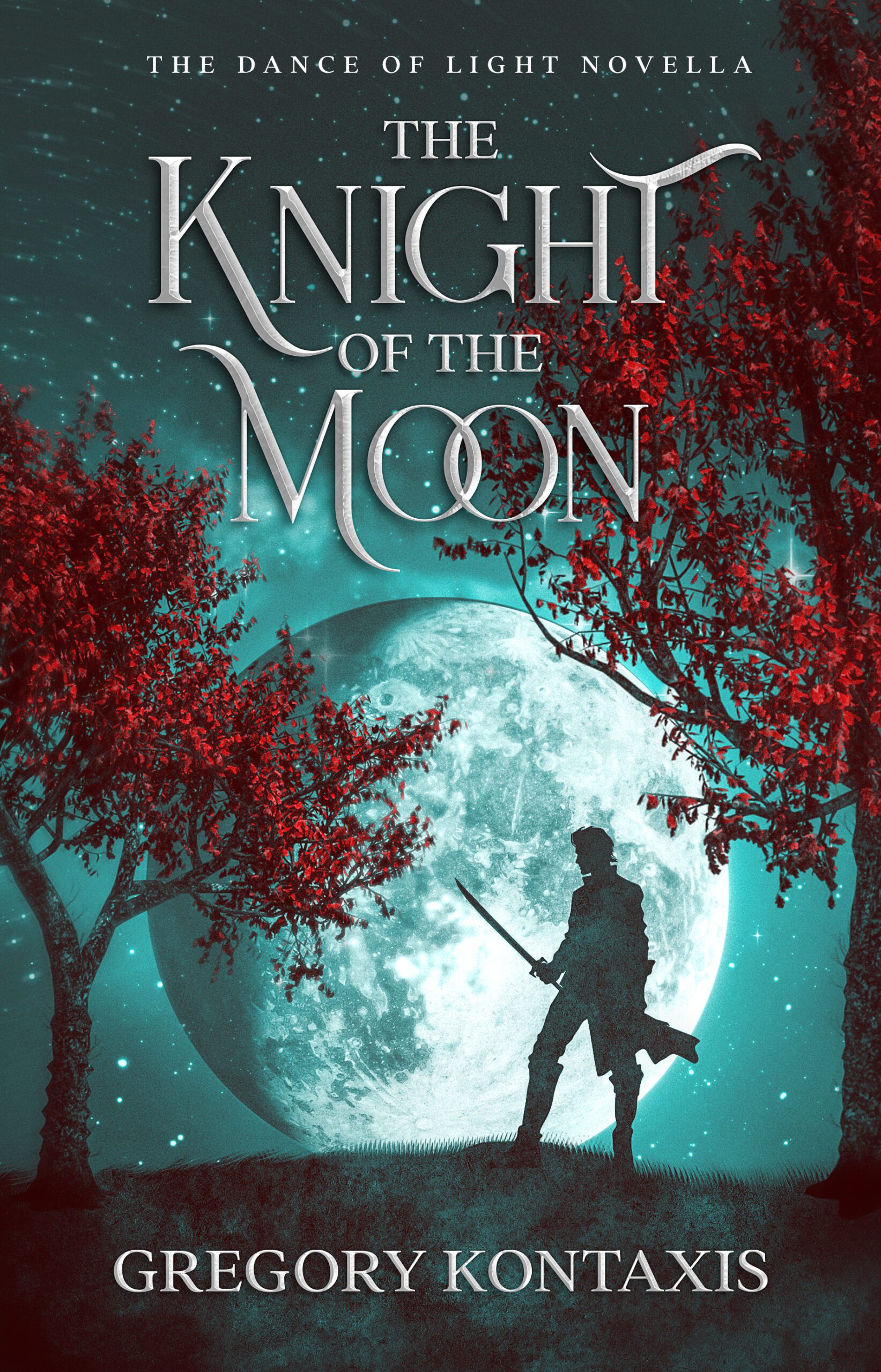 Rating: 8/10
Synopsis
John Long Arm, the famed bounty hunter, has a new job: to kill a former knight of the realm. Only, John isn't really taking on this job by choice. His paymasters are the Soldiers of Gaeldeath at the behest of the tyrant Walter Thorn. Now if John doesn't find a way to kill an honorable man in hiding then he'll be killed himself.
Review
Kontaxis' first novella in The Dance of Light pentalogy focuses on popular character John Long Arm, who features heavily in series opener The Return of the Knights. In this novella we see Long Arm's typical sardonic, hedonistic lifestyle at once. Only The Knight of the Moon goes on to look at the man behind this armour.
The story unfurls and John's newfound partner is the fiery female soldier, Nemesis. Nemesis has her own stake in claiming the bounty on the Knight of the Moon – to restore her honour. Kontaxis again shows his ability to depict a bloody and brutal battle sequence in the climax of the novella, and characters who really need a killin' certainly get their due killin'.
I do feel it appropriate to flag a possible trigger warning in that the novella does include threats of rape towards female characters that may not be for every reader, but there are no graphic, gratuitous or needless scenes of this nature. With that said, I enjoyed Nemesis' story of her judge, jury, and executioner approach towards the man who attempted to assault her.
TKotM serves its purpose as a tragic story that fleshes out a prominent character from the series' novels. Long Arm, to put it kindly, is a bit of a bastard but this story sets out to explain more carefully as to why he is the way he is and why he won't run from the fight against the evil Walter Thorn.
For Honour
The Dance of Light remains a series with potential and this novella, while not essential reading, is one that fans of Long Arm in the first novel will enjoy. I'd still recommend reading The Return of the Knights before The Knight of the Moon for maximum enjoyment of this story, however.
You can pick up this novella for free by visiting the author's website and subscribing to the mail list. Gregory Kontaxis Author