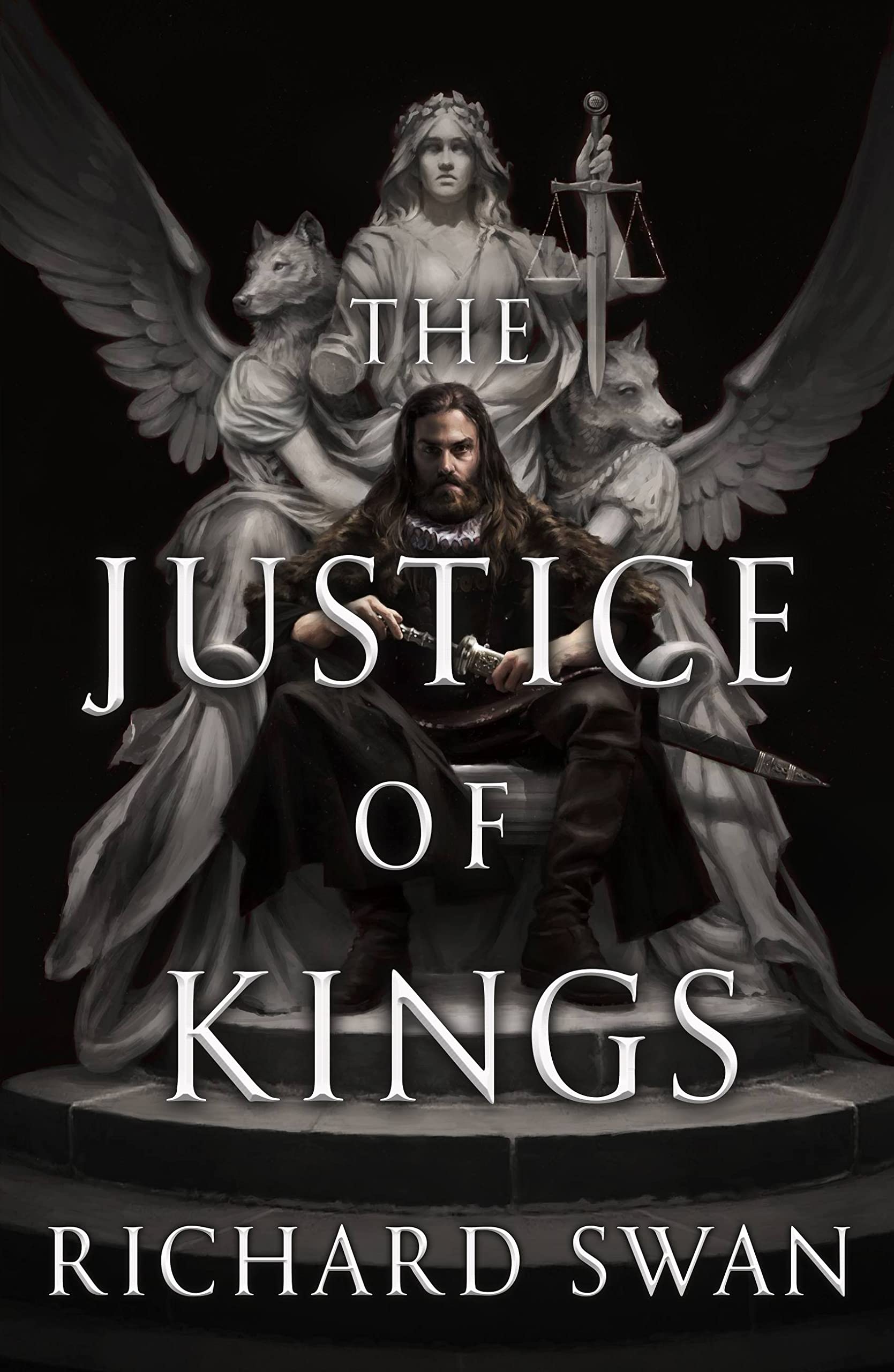 Rating: 8.5/10
Synopsis
The Justice of Kings, the first in a new epic fantasy trilogy, follows the tale of Sir Konrad Vonvalt, an Emperor's Justice – a detective, judge and executioner all in one. As he unravels a web of secrets and lies, Vonvalt discovers a plot that might destroy his order once and for all – and bring down the entire Empire.
As an Emperor's Justice, Sir Konrad Vonvalt always has the last word. His duty is to uphold the law of the empire using whatever tools he has at his disposal: whether it's his blade, the arcane secrets passed down from Justice to Justice, or his wealth of knowledge of the laws of the empire. But usually his reputation as one of the most revered—and hated—Justices is enough to get most any job done.
When Vonvalt investigates the murder of a noblewoman, he finds his authority being challenged like never before. As the simple case becomes more complex and convoluted, he begins to pull at the threads that unravel a conspiracy that could see an end to all Justices, and a beginning to lawless chaos across the empire.
Review
The Justice of Kings is the debut fantasy novel by Richard Swan and is a riveting mystery and political powerhouse of a book. I was given a pre-release copy* of this to review from Orbit and it immediately shot up my TBR. I'm not quite sure what brought it to the top of my list, but boy was I glad read it. Now, I have three months to talk about how good it is before it comes out!
I went in knowing very little about the story, only vaguely remembering the synopsis. And I was genuinely surprised along the way about the story and its scope and how much I loved it.
The book follows the story of Konrad Vonvalt, an enforcer of the Empire's laws, and his dispensing of Justice across an unruly nation. His protégé, Helena, is our main POV and the story is told to us through her eyes reflecting on her youth. The style of writing is very similar to Farseer, an absolute favorite of mine, so that was a treat. Plus, because of this style, we get plenty of ominous foreshadowing about the future of this world and its' Empire – and that just makes me excited for the subsequent books.
The story kicks off with Vonvalt traveling around the Empire in his role as a Justice, making sure that all those in the Empire follow the laws. It's not long before he and Helena, along with their third companion Bressinger Dubine, get caught up in a murder mystery. The story slowly expands from there as more players from the broader world get caught up in the mystery and the political intrigue. It all builds to a climatic finish that had me breathless towards the end.
Vonvalt is an absolute great character to follow and was so well drawn – even without a single POV chapter. He is a man who values the importance of law and order but he's not even native to the empire he's supposed to be defending. This provides room for some amazing themes of justice, honor, commitment and more. His arc in this book is superbly done, and I can't wait to see where his story goes next.
Helena goes through a similar arc but on a personal level with her relationship to Vonvalt. It's all compelling stuff, and my only minor gripe being that her romance subplot was fairly tropey and didn't quite click with me. On the other hand, I really liked Bressinger and his past with Vonvalt and his relationship to Helena. Their interactions were always compelling and I want to see more of these characters.
The world surrounding our characters is vast and interestin, not in a fantastical way, but more in the political sense. The worldbuilding isn't as massive as some other fantasy epics but it worked great for this story. I really like the grounded world where a variety of countries, cultures and religions have all been mashed together into an empire – then seeing how hard it is to maintain such a state (as we've seen in history again and again).
Another aspect of the worldbuilding involves magic – and here's where I think this story is really elevated. Magic in the Empire is very guarded and only the Justices are allowed the knowledge use the different forms. Vonvalt is blessed with two different powers, one where he can use the Emperor's Voice to compel people to do what he commands, and a second, which I won't spoil here, leads to some of my favorite moments in the whole book. The way that magic is used is always interesting and isn't thrown around constantly, but instead is used sparingly and only when needed.
Overall, the Justice of Kings is a fantastic start to a trilogy. It's not going to be published for another three months but is totally worth keeping an eye on for when it releases in February. I strongly recommend this to anyone who loves mystery and political fantasy with a dash of magic. You won't regret getting this one!
*special thanks to Orbit for sending me my first! physical review copy