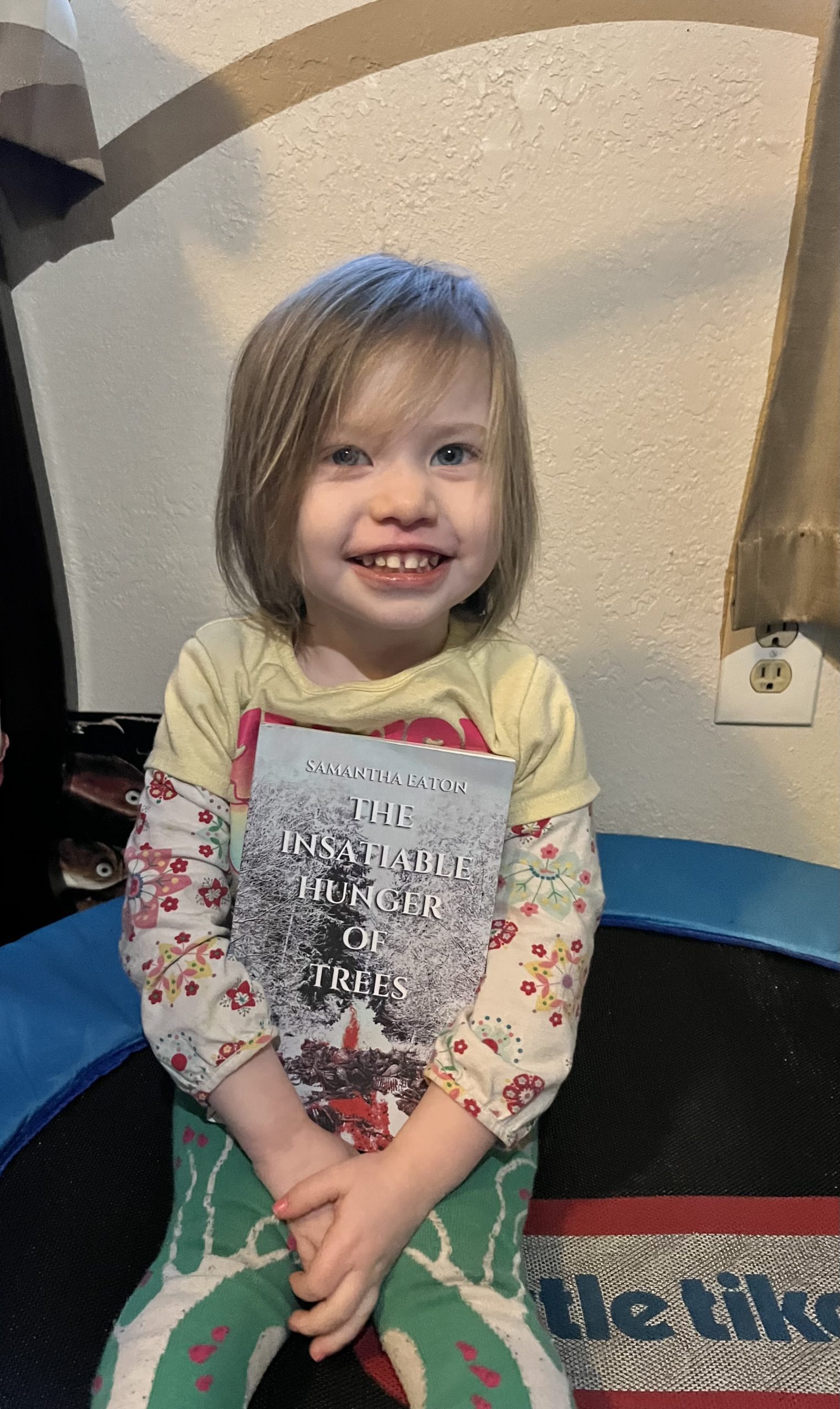 Rating: 8.5/10
SYNOPSIS
Seventeen-year-old Cara Hughes doesn't have time to believe in monsters.
When Cara's older sister, Shelby, returns home after a year-long disappearance, unable to say what happened or where she went, Cara's family is thrown into turmoil—again. As it is, Cara's barely juggling her job, school, and volunteer work, and she's desperate to be chosen for a corporate internship—something that would guarantee a two-year degree she could never afford without relying on the same loans that left her parents struggling.
At first, Cara is just worried about Shelby's odd behavior and unpredictable moods, then she discovers the body of a teenager, viciously attacked, in the very woods where Shelby vanished. And the teen is just the first victim. Cara clings to the belief that an animal is responsible for the deaths until she realizes she's being stalked by a strange creature in the woods—and it's no animal.
Plagued by strange visions and with her carefully-balanced life falling apart around her, Cara reaches out to the only person who can help her, Lucas Powell, a self-proclaimed monster hunter. His theories are outrageous, and Cara hopes her decision to trust him isn't a mistake, but the only way to know is by putting his theories to the test. Cara must face the woods herself, where the creatures she's tried so hard to deny lurk in the dark.
REVIEW
A huge thank you to Samantha Eaton for sending me a complimentary review copy. All thoughts and opinions are honest and my own.
Creepy, unsettling and full of dread from literally the first chapter, I knew immediately I was in for a treat with The Insatiable Hunger of Trees. A solid monster story through and through, Samantha Eaton has a firm grasp on what makes your skin crawl.
Beginning with an ominous sighting in the woods and an intense car accident, TIHoT hits the ground running. Told in the first person, Cara makes for a highly engaging and very relatable protagonist. I was genuinely fearful for her throughout the whole novel and found it near impossible to stop reading. I finished this roller-coaster of a horror tale in two sittings.
The blurb says all you need to know, so I won't linger on the plot too much, but the themes of addiction and letting go really resonated with me. As a recovering addict, I thought the monster and the horror served as an excellent metaphor for addiction and what it does not just to you, but to those around you.
This novel did give some Supernatural, the CW show, vibes, and I loved it. Not so much that it doesn't stand on its own, but just enough to make this SPNFamily member smile.
Now, this is a horror novel, and a monster novel at that. Don't let my talk of themes and metaphors make you think this is some cerebral, "is it real, is it psychosis", story. There is definitely a monster and it is brutal. Visceral violence, buckets of gore, the cover to this novel isn't pulling your leg. As a gore-hound, TIHoT was a blood-bath to please the most jaded fans.
A horror novel with real, relatable characters, high stakes you can feel, blood-soaked tension and action as well as a terrifying monster, The Insatiable Hunger of Trees is perfect for fans of Stephen King, Nick Cutter and/or Grady Hendrix. Samantha Eaton has cemented herself as an instant read author for me and I can't wait to see what she brings to the horror genre next.