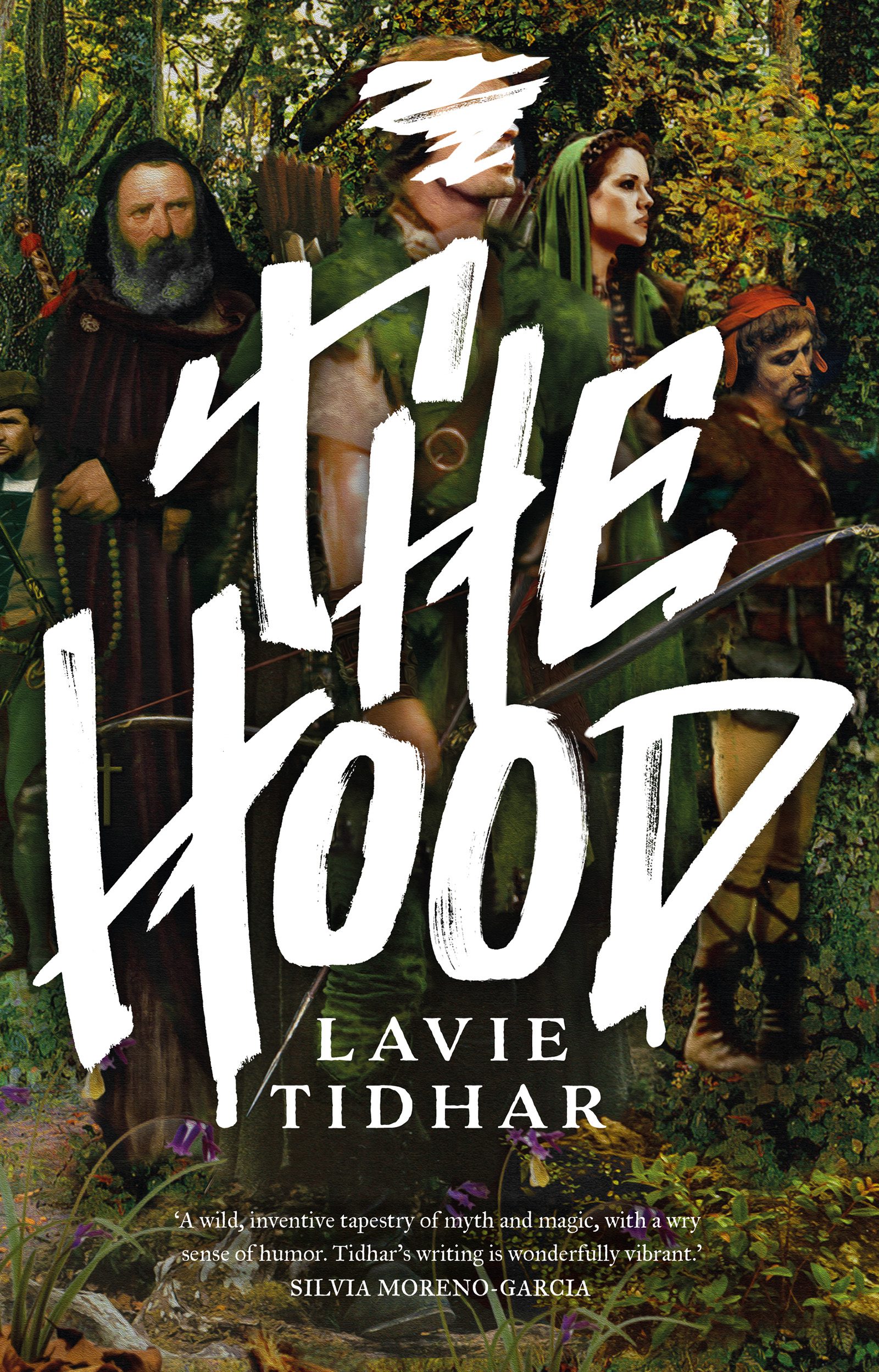 Rating: 9.5/10
Synopsis
Things are not right in Nottingham. The woods hold dark secrets of magic, outlaws and fey. No matter who is in place as the Sheriff the Hoods in the woods still cause headache for the crown. And while the fey world is ever-present, cracks into the real world emerge as
Lavie Tidhar's retelling of the Robin Hood fairy tale is a cauldron of weird, wonderful and outright insane.
Review
"Nottingham. Shit. It's been a week and I'm still only in Nottingham."
This book was so much fun. Lavie Tidhar sets out a bonkers reworking of the Robin Hood myth in a story where everything clicked for me. All of the gang are here but not as you know them. Maid Marian is a tricksy fey creature, Friar Tuck is a slayer of unholy abominations, Alan-a-Dale is a fey-killing machine; even Robin himself (rarely called Robin) tends to be hinted at rather than take a starring role, which allows the Hoods a chance to shine.
The Hood is a narrative playground as it follows these characters through a series of vignettes, letters, fairy tales; even a play! It keeps every chapter fresh and engaging. By far my favourite was Alan-a-Dale, the Bone Harpist, who tears through his own fairy tale in a bid for vengeance.
Tidhar has some real fun with this story, which rubbed off on me from long before the first time a character told another to fuck off (you'll note a lot of characters end a conversation in this way). I also put the book down with a "Seriously?!" when the gate guards Bert and Ernest were introduced. But this all works. When the book isn't joyously pissing about, Tidhar's prose dances its way through each narrative into fairy tale, grimdark, body horror, comedy – I could be here a while; you can play spot-the-genre yourself as you read it.
Although chaotic and a real narcotic trip at times, The Hood never oversteps the crazy boundary into becoming a garbled mess. It delivers its myth and magic with a splatter of sweary violence and comedy in all the right places in what is one of the most unique and masterful reads of 2021.