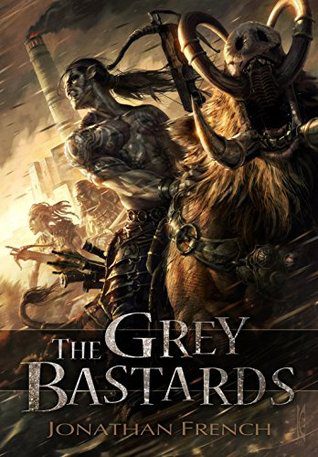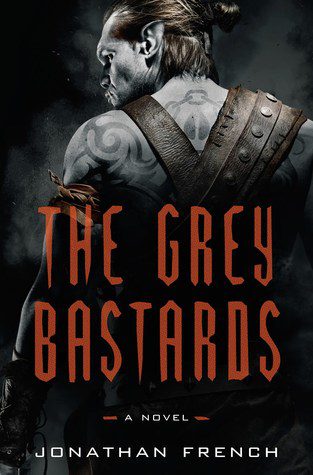 Genre: Fantasy
Publisher: Ballymalis Press (Nov. 16th, 2015); Crown (June 19th, 2018)
Hardcover: 432 pages
Audiobook: 12 hours
4/5 Stars
Thanks a lot to Penguin Random House for my ARC of The Grey Bastards. It was a damn good read!
War pigs. Orcs, Half-Orcs, and Three-Quarter Orcs. Elves that ride stags. Wizards, halflings, plagues, battles, and a lot (if you'll pardon my pun) of fun, filthily enjoyable fantasy.
The Grey Bastards, Book 1 of The Lot Lands, is about Jackal, a half-orc who lives alongside his friends in their hoof, The Grey Bastards. Left on the outskirts of society because of their race, each member of the hoof is a half-orc that has sworn their life to patrolling the lot lands in search of orc invaders. The Grey Bastards are led by the Claymaster, an enormous old half-orc riddled with plague. Riding their trusty barbarians (giant war hogs), Jackal and his friends fight alongside other hoofs to protect humankind from being overridden.
But after the appearance of a mysterious wizard and a pitched battle with the demonic Sludge Man, secrets are revealed and Jackal begins to question the Claymaster's leadership. Jackal's search for answers to the true nature of the Grey Bastards threatens to upend his life, along with the lives of his friends.
The Grey Bastards is one hell of a good read. I'd liken it to a similar vein of fantasy that Kings of the Wyld occupies: plenty of good myth and magic coupled with fun, endlessly entertaining characters. I found myself just as invested in the mythology and lore of the story, like the reason the Lot Lands came to be, with some of the lighter (and dirtier) parts of the story. Seriously, where do you sign up to become a slophead? If I got to take care of hogs like Hearth and Ugfuck, I'd join the Bastards in a heartbeat.
Jonathan French's writing is magnetic. Through battle and retribution, heartfelt moments, and no small amount of debauchery, French makes you feel as much a brother or sister of the Grey Bastards as Oats or Fetch. The pacing is perfect and keeps you enthralled from one moment to the next.
Look for The Grey Bastards on Jun 19, 2018 published by Crown (Penguin Random House). I can't wait for book 2!
Pre-order your copy today!
Amazon | Audible | Barnes & Noble | Google Play | Kobo
-Review by Griffin