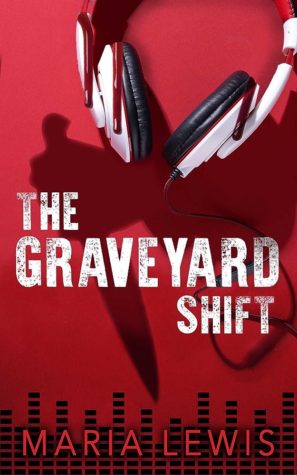 Rating: 10/10
Synopsis:
The killer is out there. And they're listening…
Tinsel Munroe is the host of The Graveyard Shift – a late-night radio show where she and her loyal listeners celebrate the sounds of cult cinema. She has busted her ass to carve out this section of the airwaves and nothing will keep her from reaching her prime-time dreams…
That is, until someone gets murdered live on air.
She's freaked out by the horrible incident. Her true crime-obsessed sister Pandora is fascinated by it. Detectives assure them the killer will soon be caught.
Yet with a growing, macabre audience that likely includes the killer, Tinsel begins receiving strange messages. Her home and her workplace suddenly aren't the sanctuaries she once thought they were.
And the bodies won't stop dropping, with the killer or killers striking in increasingly gruesome ways. In order to survive, Tinsel is going to have to listen to more than just the airwaves…
Review:
Thank you Datura Books for an early copy of The Graveyard Shift for review.
On the postcard/author letter that came with my copy Maria Lewis describes The Graveyard Shift as 'my wee love letter to Final Girls, slashers, pop culture, hip hop, film history, true crime, media literacy and horror movies' & if you're a horror fan that's everything you need to know about this book. I highly, highly recommend that you go and grab a copy to read this spooky season.
I read The Graveyard Shift in just a few sittings. I know I describe a lot of books as 'unputdownable', but this one truly is. Lewis throws you straight in with a murder live on air and never lets up the pace. There's horror, suspense and quite a few more murders, plus a blossoming romance that I never expected from a crime-horror.
Tinsel Munroe makes for a perfect Final Girl. She's independent, fearless and mega-fan of the horror genre. At no point does she seem like she can't handle herself. Does she make some bad decisions? Absolutely. But you never hold that against her. I'm sure The Graveyard Shift is littered with nods to the horror genre that I missed, but I was pretty content to get the things that I did.
The majority of the book is centred around Tinsel's job as the host of the radio show The Graveyard Shift. I loved reading about her job and all the facets of it. It's a moment to really flex her horror knowledge and the idea of working in a radio station alone at night is enough to give me the creeps.
I wasn't emotionally prepared for the ending to The Graveyard Shift. I should have known better but I didn't. Read it, weep & then thank me. This is truly something special.