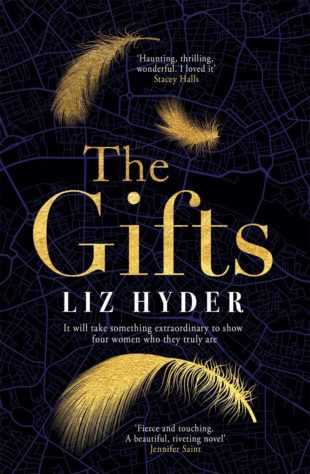 Rating: 5/10
Synopsis:
October 1840. A young woman staggers alone through a forest in Shropshire as a huge pair of impossible wings rip themselves from her shoulders.
Meanwhile, when rumours of a 'fallen angel' cause a frenzy across London, a surgeon desperate for fame and fortune finds himself in the grips of a dangerous obsession, one that will place the women he seeks in the most terrible danger . . .
THE GIFTS is the astonishing debut adult novel from the lauded author of BEARMOUTH. A gripping and ambitious book told through five different perspectives and set against the luminous backdrop of nineteenth century London, it explores science, nature and religion, enlightenment, the role of women in society and the dark danger of ambition.
Review:
Thank you to Manilla Press for the early review copy of The Gifts!
I really enjoyed The Gifts. Told from several perspectives it starts with a hook and doesn't let you go until it is over. This is a story that is both incredibly dark but told in such a way that the real darkness of the story never actually really comes to the surface.
We all know that back in the late 1800s the only way to learn medicine was through the use of real human bodies. It's a part of history that is both somehow super creepy but we don't think too hard about. Cue women with wings and a man who thinks he has discovered angels and the real dark side of this time really appears. It had the capacity to be so much darker than the story ended up being and a part of me wishes that Liz Hyder had really sunk into the horror that the women were experiencing.
This book does not provide many answers. I had so many questions at the end of the book and while I appreciate an open ending and the chance to form my own theories it felt like there was revelation that never quite came. Instead the story is more about the women and what they go through at the hands of the man who finds them, or tracks them down.
I spent all of the book rooting for the women, and towards the end I really wasn't sure what was going to happen. It became hard to put down as I just wanted to know what was going to happen.
Overall I did enjoy this book, but it just needed a little something more for me to truly love it. It's a fascinating story and has some truly dark undercurrents that will have you questioning some things.