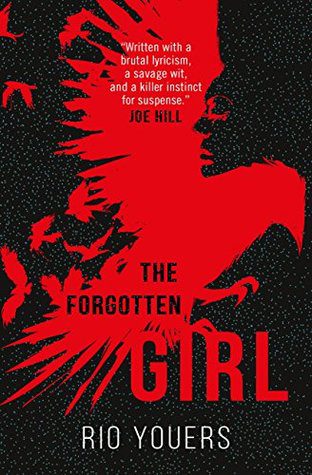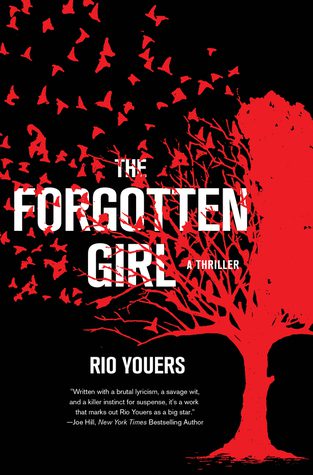 Genre: Horror
Publisher: Thomas Dunne Books
Hardcover: 368 pages
Audiobook: 13 hours and 54 minutes
5/5 Stars
*Originally reviewed on Booknest.eu*
"Power is in tearing human minds to pieces and putting them together again in new shapes of your own choosing."
Harvey Anderson has a pretty simple life. He is a street performer in New Jersey, lives in a modest apartment with his girlfriend, and is a mostly upright citizen. One day, out of the blue, Harvey is kidnapped, beaten to a pulp by a group of goons, and has his mind practically assaulted by a man known simply as 'The Spider'. But it isn't Harvey they are truly after, it's his girlfriend: Sally Starling. Turns out, she has the ability to erase one's mind, among other things, and the spider will stop at nothing to find her. The bad news for him: Harvey has no memory of Sally and finds out that she has completely erased herself from his mind, except one small snippet that may lead him back to her. What happens next is anyone's guess but you know that it will be a race against the clock to see who will get to Sally first.
What is great about this book is that Youers focuses on each and every character as much as he focuses on the flow of the story. You understand each character's calling, their motives, and the secrets waiting to be revealed. The prose is fluid, the tone is dark and emotional, and the action will have you flipping each page with the desire to know what happens next. I felt that halfway through, this book was all wrapped up with a bow on top. But Youers turns everything up a notch and delivers an ending that you won't see coming.
Youers has written a superb thriller here and one that you shouldn't miss. I mean, just look at those blurbs from some of the best around: Malerman, Hill, Pinborough, Golden, Wilson, Straub. Doesn't get much better than that.
Note: I received an advanced reading copy from the publisher in exchange for a review. They had no influence on the rating or content.
Amazon | Audible | Barnes & Noble | Google Play | Kobo | Libro.fm