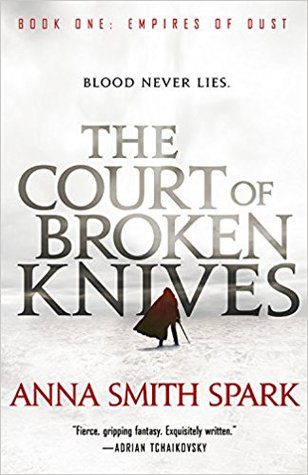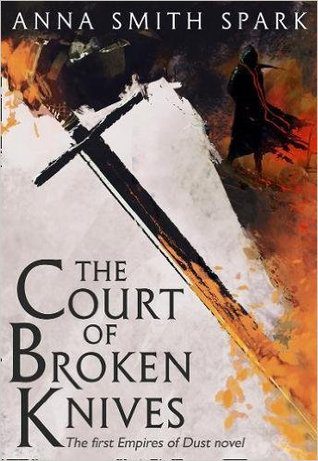 Genre: Fantasy / Grimdark
Publisher: Orbit/HarperCollins
Hardcover: 470 pages
Audiobook: 16 hours and 36 minutes
5/5 Stars
*Originally reviewed on Booknest.eu*
Where do I even start with this one. Well, I can begin by saying that I listened to the audiobook edition, read by Colin Mace and Meriel Rosenkranz (Mace performed about 90ish% of the book while Meriel's narration was from only one character's perspective and just a handful of chapters). Overall, I thought Mace did a tremendous job capturing the true grittiness of the story, though his pacing could've been slightly better, but it's understandable with how the book is written. Not to say Rosenkranz didn't do a great job as well, but I felt like her chapters were filler and they really broke up the un-putdownableness of the book. I've never been a huge fan of multiple narrator performances (with the exception being American Gods, as it was a full cast and was perfection) but with my TBR being freakishly long, audio was the way to go.
2017 has been a phenomenal year for Grimdark fantasy, especially in regards to debuts like Kings of the Wild and Godblind, and The Court of Broken Knives continues that streak.
Michael R. Fletcher calls Spark "the Queen of Grimdark fantasy" and he hit the nail on the head. I have never read (well, listened to) a more gritty, disturbing, gory, gorgeous novel in my life and to know there are sequels to come makes me squeal like a child. The writing style may turn people off, much like Peter Newman's 'The Vagrant', but Spark beautifully executes each and every line with a prose that guts you like a knife (see what I did there?) Though I will say, similar to other reviews, there were times where I had to rewind a bit and re-listen to a chapter or two to make sure I completely understood exactly what was going on (the audiobook also isn't quite as loud as others through an iPhone speaker).
The city of Sorlost, where people piss gold and jewels, stands beautiful and unconquered, but is ruled by an Emperor who, well, lets just say is "losing his touch". Orhan Emmereth has charged a group of traveling mercs to kill its Emperor and all those who remain, before it is lost via invasion, and so a new empire can be reborn from the ashes. Among these mercs is a new recruit, Marith, who has a worse than troubled past and a more than certain future, if he can stay sober enough to realize it. As the mercs enter Sorlost, not all that glitters is gold and betrayal is the word of the day. Death is imminent but glory is forever.
Blood, brutal deaths, love, betrayal, characters you love to hate, and dragons all combine to create a unique world and astounding story; one that will leave you clawing amongst the dead on the battlefield for more.
Amazon | Audible | Barnes & Noble | Google Play | Kobo | Libro.fm
-Review by David