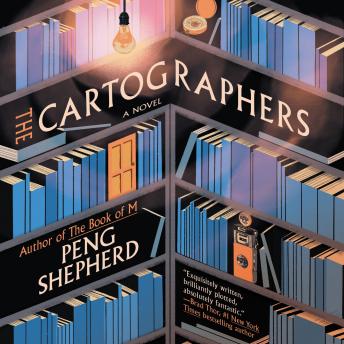 Rating: 9/10
Summary:
What is the purpose of a map?

Nell Young's whole life and greatest passion is cartography. Her father, Dr. Daniel Young, is a legend in the field, and Nell's personal hero. But she hasn't seen or spoken to him ever since he cruelly fired her and destroyed her reputation after an argument over an old, cheap gas station highway map.

But when Dr. Young is found dead in his office at the New York Public Library, with the very same seemingly worthless map hidden in his desk, Nell can't resist investigating. To her surprise, she soon discovers that the map is incredibly valuable, and also exceedingly rare. In fact, she may now have the only copy left in existence… because a mysterious collector has been hunting down and destroying every last one—along with anyone who gets in the way.

But why?

To answer that question, Nell embarks on a dangerous journey to reveal a dark family secret, and discover the true power that lies in maps…
Review:
Peng Shepherd, once again, perfectly blends reality and the fantastical into an engrossing page-turner that is guaranteed to satisfy.
The best fiction stories I've read are those that are steeped in truth. This is where Peng Shepherd shines. Her previous novel 'The Book of M' was loosely based on a real event called 'Zero Shadow Day' which happens when the sun reaches it's zenith position twice a year for locations between +23.5 and -23.5 degrees of latitude and people 'lose' their shadows. Her short story published on tor.com 'The Future Library' is based on a real project where writers submit story to a trust that plants trees in Norway which they will use to publish those stories 100 years from now. The Cartographers is also is rooted in truth, but you'll have to figure out how after you read the book.
Once i had caught wind of The Cartographers, the title alone peaked my interest. From my hobby of geocaching to perusing Google Maps with no particular destination, I've been fascinated with maps and the secrets they may hold. To this day I'm always curious to explore and often think of those remote places and who inhabits them. The Cartographers plays a sweet tune to the curiosity that there's more out there that we just don't see.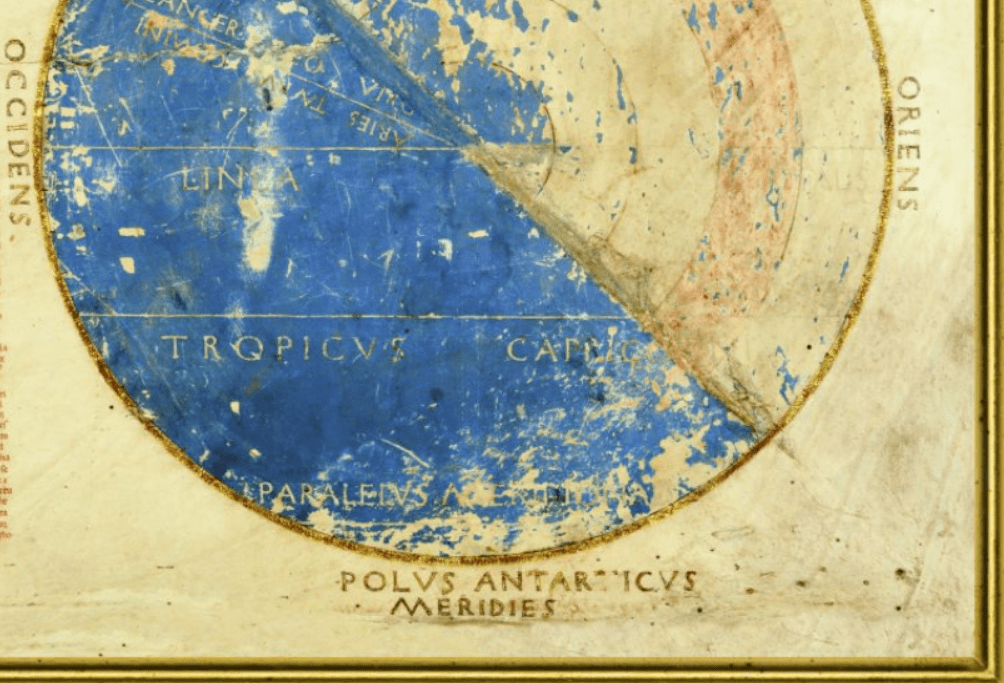 The story opens up with our main character Nell Young imagining her life as a map conservationist at the New York Public Library, touching up the "T" in ANTARTICVS in the lower right legend of the famous Frau Mauro (left image – I immediately hit the web and found this beautiful interactive version to tease your taste buds) but rather she just prints another duplication – opposite of what she was trained to do in a previous life. Nell had a former life working with her renowned cartographer father at the map division in the NYPL until an 'incident' which caused them to break contact with each other for the past 7 years.
As the story progresses, Nell learns of her estranged fathers death and stumbles upon some secrets that he has been withholding from her from that fateful 'incident'. We follow Nell as she collect the pieces and clues only known to her fathers former colleagues (who had known Nell when she was a baby) about a 'project' he was consumed in and potentially more about her mother who she also lost when she was young. The deeper she digs the more mysterious, and dangerous, things become.
Within each 'section' of the book, as new key characters are introduced, we get a bit of a flashback as told from their perspective, telling Nell about their time in college with her parents. The audio narration here plays upon the multiple narrators, giving each character their own voice, though only during these flashback scenes. We learn more and more about what happened to Nell's mother, her father's secret 'project' and the power of the maps surrounding the group.
There were a couple excellent character reveals here, edge-of-your-seat moments, and questions of trust and loyalty which all lead to a fantastic read.
BONUS: After reading, do a quick search about some of the things mentioned and you'll never look at a map the same way.
What is the purpose of a map?
When you purchase this title on audio, the accompanying PDF will be available in your Audible Library along with the audio.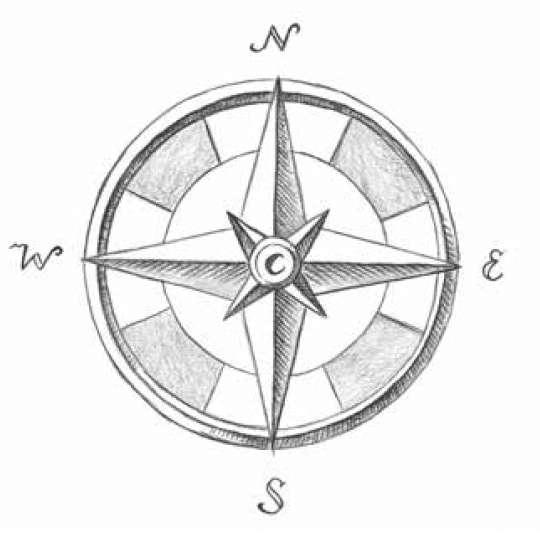 Website: http://pengshepherd.com/
Amazon: https://www.amazon.com/Peng-Shepherd/…
Facebook: https://www.facebook.com/pengshepherd
Twitter: https://twitter.com/pengshepherd
Instagram: https://www.instagram.com/pengshepherd/
Goodreads: https://www.goodreads.com/author/show…