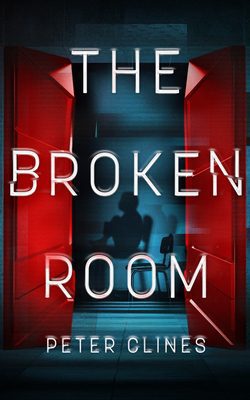 Rating: 7.5/10
Summary:
Hector was the best of the best. A government operative who could bring armies to a halt and nations to their knees. But when his own country betrayed him, he dropped off the grid and picked up the first of many bottles.

Natalie can't remember much of her life before her family brought her to the US, but she remembers the cages. And getting taken away to the Project with dozens of other young children to become part of their nightmarish experiments. That's how she ended up with the ghost of a dead secret agent stuck in her head.

And Hector owes Natalie's ghost a big favor.

Now Hector and Natalie are on the run from an army of killers sent to retrieve her. Because the people behind the Project are willing to risk almost anything to get Natalie back and complete their experiments.
Review:
Peter Clines has made a name for himself by twisting a sci-fi reality with lovecraftian spookiness through his Threshold series. Experiments gone wrong, mysterious apartment buildings, and catastrophic consequences. Though while the cover may say 'domestic thriller' this book is much more than that. Get ready for a fast-paced, high-stakes, grotesque sicknesses, and the threat of a catastrophe of biblical proportions.
The origins of the story start with 'Little girl talks to a ghost' Natalie, which evolves into a 'little girl taken into a underground government laboratory and experimented on' which immediately brings in the Stranger Things vibes. The second protagonist, Hector, is a former military black-ops role who can fight and shoot his way out of just about anything. Together they must right the wrongs of a government branch they know little about.
I really enjoyed the pace of this story and the little bits of reveal we get with the characters throughout. I felt engaged and eager to see what obstacles the characters will be up against and what craziness will ensue when they start the fighting. The story alternates between Natalie's and Hectors POV as their paths unite initially and then eventually split off again. We see the world through Hector's keen military-trained eye as well as through Natalie's course as she's taken back by the group she's escaped from, all the while hearing the voice of a dead soldier in her head that helps her along he way. We follow Natalie's 'evolution' and the story progresses, and I was continuously wondering; has these experiments turned her into something more sinister? IS SHE A KRAKEN? There were points that made my stomach turn a bit (which is always a plus) and the gratification of some of the fight scenes were awesome as well.
This certainly wasn't the typical fare of the 'Threshold' series, but as the story progresses and the stakes get higher, I felt like this was an equal contender to The Fold and Paradox Bound, and I'm happy to see this new black-ops action-thriller-with-unhuman-creatures direction that Clines has taken with The Broken Room.
Packed with action, mysteries, gross horror, 'evil scientists', weaponized children, and black-ops assassins, The Broken Room was definitely an enjoyable fast read for those who want some fresh Stranger Things-esque action-scifi-horror.