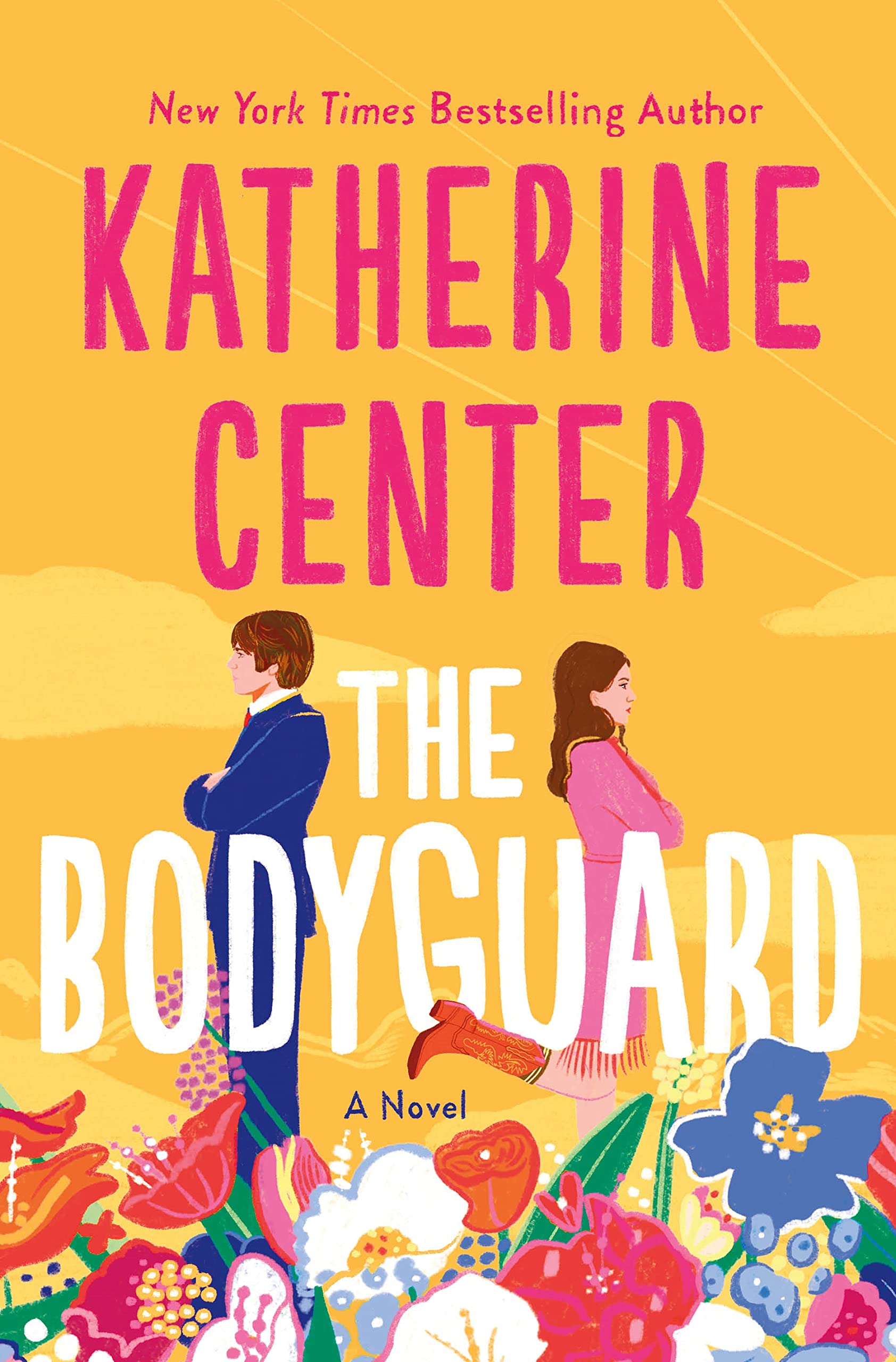 Rating: 9/10
Synopsis:
She's got his back.
Hannah Brooks looks more like a kindergarten teacher than somebody who could kill you with a wine bottle opener. Or a ballpoint pen. Or a dinner napkin. But the truth is, she's an Executive Protection Agent (aka "bodyguard"), and she just got hired to protect superstar actor Jack Stapleton from his middle-aged, corgi-breeding stalker.
He's got her heart.
Jack Stapleton's a household name—captured by paparazzi on beaches the world over, famous for, among other things, rising out of the waves in all manner of clingy board shorts and glistening like a Roman deity. But a few years back, in the wake of a family tragedy, he dropped from the public eye and went off the grid.
They've got a secret.
When Jack's mom gets sick, he comes home to the family's Texas ranch to help out. Only one catch: He doesn't want his family to know about his stalker. Or the bodyguard thing. And so Hannah—against her will and her better judgment—finds herself pretending to be Jack's girlfriend as a cover. Even though her ex, like a jerk, says no one will believe it.
What could possibly go wrong???
Hannah hardly believes it, herself. But the more time she spends with Jack, the more real it all starts to seem. And there lies the heartbreak. Because it's easy for Hannah to protect Jack. But protecting her own, long-neglected heart? That's the hardest thing she's ever done.
Review:
Hannah is grieving the death of her mother—you can tell, because she spontaneously booked a trip to Toledo for vacation, all the way from Texas. I'm from Michigan, and we are mighty proud of the fact that we got the Upper Peninsula and Ohio got Toledo. One might take a day trip there for the zoo or some other small adventure, but to go there for vacation? Gotta be a little out of your element. Now, enough riffing on Toledo (they DO know how to make some good chili dogs, after all), because Hannah's day is about to get even worse. Her boyfriend is about to break up with her, diving her into an even deeper cycle of grief.
"We're very dismissive, as a culture, about heartbreak. We talk about it like it's funny, or silly, or cute. As if I can be cured by a pint of Häagen-Dazs and a set of flannel pajamas. But of course, a breakup is a type of grief."
Don't worry though, Hannah is an absolute badass and gets through it, relatively quickly. This is the first time I have read a Katherine Center book and I was impressed with the way she wrote. There was plenty of rom-com style humor while also including more serious tones, making this fit for fans of the contemporary fiction genre as well. The writing was polished but fun, I found myself smiling and also nodding appreciatively at the wisdom she bestowed upon us.
There were a couple moments of cheesiness, especially one part where there's an actress intent on humiliating Hannah and the actions of the crowd that follow, but I didn't mind. This was a good-for-the-soul read and I enjoyed my time in the novel heavily enough to stay up late to finish it in one go. This would make an excellent romantic comedy movie, and I won't be surprised if we see it on the screen one day.
All in all, I loved it. Hannah is comfortable with herself even though the people around her frequently comment on how she's pretty ordinary in the looks department. When the people in her life betray her, she doesn't let them gaslight her into thinking it is her fault, even though they try. She's happy with her work and the job she performs. I really enjoyed her character. Jack was a really fun character and his casual demeanor played off well against Hannah's polished personality. They both deal with some pretty difficult family situations growing up, but in different ways. This is where it can delve just the tiniest bit into a darker, serious tone, but it makes it way back to the sunshine relatively quickly.
If you're looking for something to devour quickly that will (mostly) lighten your day up, this is a good choice!