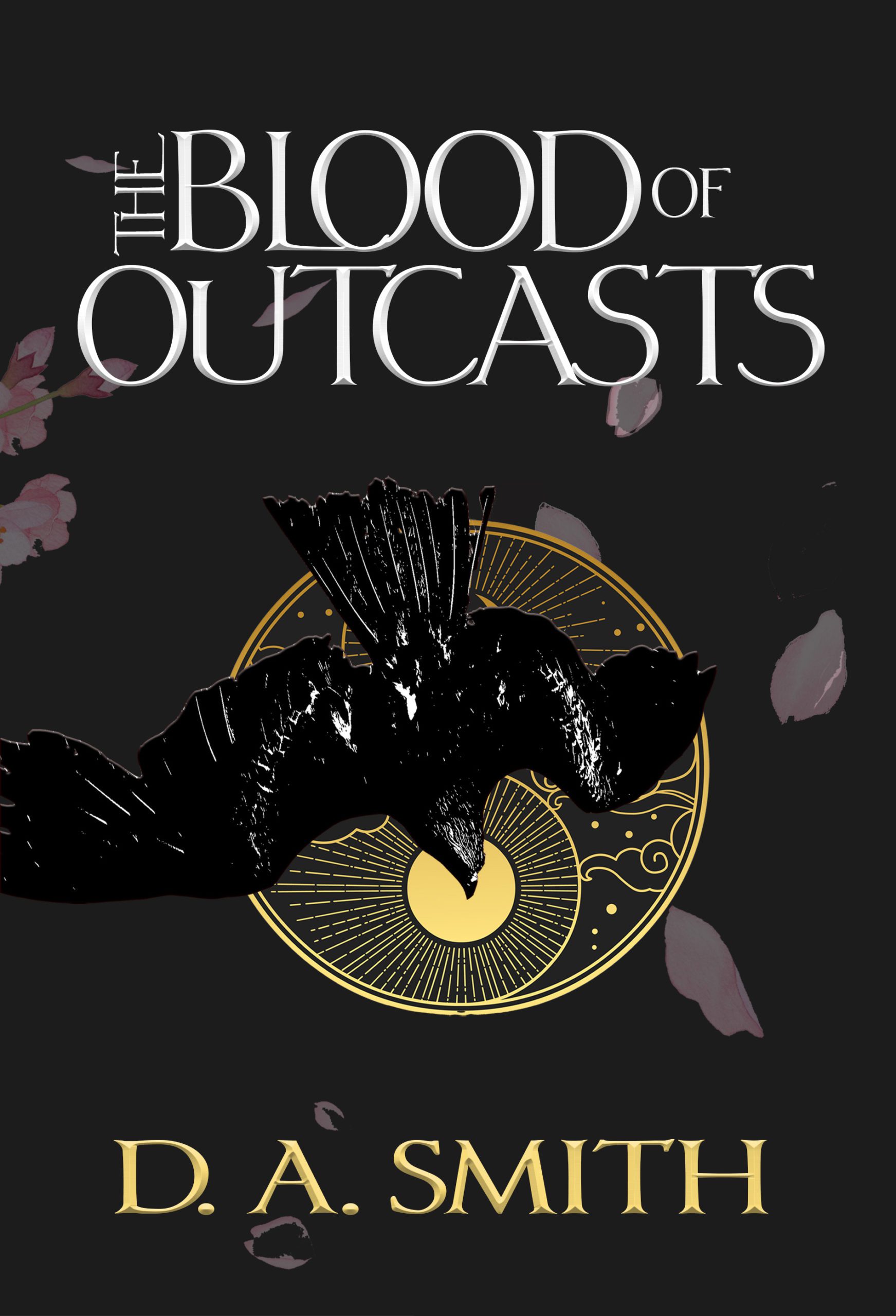 Rating: 8.5/10
Synopsis
The Dattori clan lies in pieces, wrought by the ruling Lord Council. Its master, dead. Its champion, Masako, dead.
Only, Masako isn't done yet. After a deal with a godsborne, Masako is given life to enact her oath of vengeance against those who killed her and her master. With a promise made in her cursed blood and her spellforged blade, Crowkiller, Masako must rebuild the Dattori and kindle alliances to wage war against the Lord Council and the malignant sorcerers The Taosii.
As her vengeance unfolds, demons, duels, war and death await Masako and her fragile alliances.
Review
Disclaimer: although the author is FanFiAddict's very own Dan Smith, this is an impartial review. I purchased an e-copy of the book and won a paperback via a giveaway hosted by the author.
If I could sum up a few elements of The Blood of Outcasts in a few words it'd be simple: sepia-ronin-shogun; serogun for short. Fire up some trap bass on your preferred music platform and strap in for a serious Asian-inspired grimdark fest.
If it seems like I'm describing a lot of elements to the book it's chiefly because there are a lot of elements to this book. Smith openly states the book is a love letter to Rurouni Kenshin but there are heavy influences from other manga and comics to be found. This all serves to give TBoO a certain aura that kept me going with the story.
Bloody Vengeance
The plot follows Masako, who is by the author's own admission a challenging protagonist. As with all "unlikeable" central characters it's important to understand the character's motivations. Smith does well to strike a delicate balance between showing Masako's impetuous, ruthless nature and her fierce loyalty. The gamble paid off and it gives us a wonderfully complex and imperfect character. I almost want her to fail in her quest just to see what happens!
The narrative switches between Masako's vengeance and flashbacks of the events presaging her fall. This gives great flavour for the world and magic within it. We're treated to demons, battles, wise sensei lessons and plenty of flashes of Masako's katana, Crowkiller.
TBoO's supporting cast of characters work well with Masako. Kekkei Thousand Hands brings plenty of machinations while Jinto and Cat Food, shamans of Greed, provide moments of light relief and glimpses into the mixes of magic.
What I enjoyed most were the duels. Smith's combat is as sharp as the katanas he conjures from the text. Every slice of a blade on the page gave me a papercut. I spent a lot of the book thinking I cannot WAIT for Masako v The Fox, who fights using an eight swords technique like a hyper kitsune version of Roronoa Zoro from One Piece (ok, ok, he's more like Killer B from Naruto) and it didn't disappoint. Great emphasis is placed on the weaponry in this book and the origin behind Masako's sidearm is a gruesome but intriguing one. I'm not going to spoil it but this is called The Bane Sword Trilogy …
If there's one aspect of the book that I found a little difficult it was keeping track of who's who. There's a lot of clans and warriors to keep track of, with plots and grudges often in effect, which sent me flicking back a few pages on some occasions. I'd warn anyone against trying to skim-read this book as you need to pay attention to what's going on.
For honour, our life is forfeit …
There's a lot to love about TBoO, especially its acronym, but at its heart it's an ambitious book that pays homage to some seriously great series. The author's risks have all paid off and it's left us with an incredibly bloody, gritty, ronin romp that's well worth checking out.