---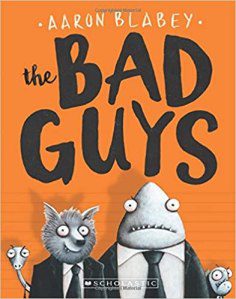 They sound like bad guys, they look like bad guys . . . and they even smell like bad guys. But Mr. Wolf, Mr. Piranha, Mr. Snake, and Mr. Shark are about to change all of that…Mr. Wolf has a daring plan for the Bad Guys' first good mission. They are going to break two hundred dogs out of the Maximum Security City Dog Pound. Will Operation Dog Pound go smoothly? Will the Bad Guys become the Good Guys? And will Mr. Snake please stop swallowing Mr. Piranha?!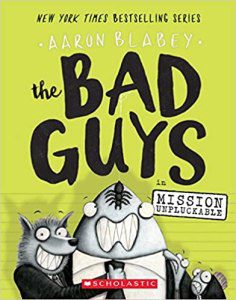 The Bad Guys next mission? Rescue 10,000 chickens from a high-tech cage farm. But they are up against sizzling lasers, one feisty tarantula, and their very own Mr. Snake…who's also known as "The Chicken Swallower." What could possibly go wrong? Get ready to laugh up your lunch with the baddest bunch of do-gooders in town!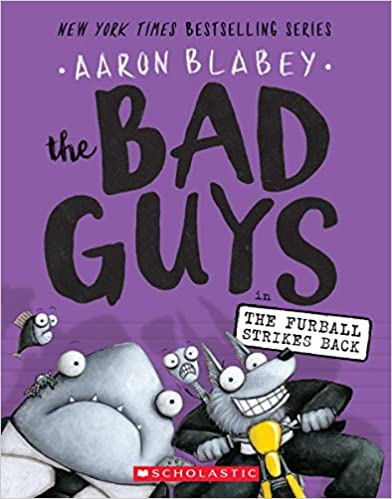 The Bad Guys are about to have a very BAD day! Mr. Wolf and his bad buddies have messed with the wrong guinea pig — one who is secretly an evil mad scientist. And the nasty little furball wants revenge! Will they survive? Will they be heroes? And will they ever stop trying to eat each other?!?It's time for the Bad Guys to spring into action!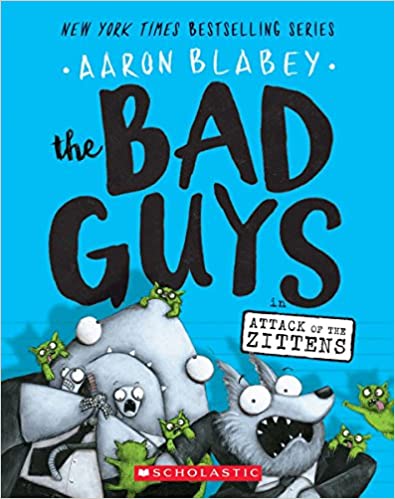 It's a zombie kitten apocalypse! Can the Bad Guys save the world from evil Dr. Marmalade's meowing monsters?!? They'll need help from foxy Agent Fox, a swampy secret zombie antidote, and the feistiest, toothiest, hungriest granny around. Get ready to watch the fur fly!
---
Rating: 9.0/10
Review
Thanks to Scholastic and the author for the first four episodes of The Bad Guys for review consideration. This did not influence my review.
The Bad Guys series takes me back to when I read Captain Underpants as a kid. Outrageously funny and easy reads that will not only have your kids cackling, but you yourself. The humor, while intended for a younger audience, will not get lost on adults. I found myself snickering more times than I can count and I can picture my daughter laughing out loud while reading these around the house. It will be a few years until I can verify that last bit, but if she has my sense of humor, she may be in tears a few pages in.
The story follows Mr. Wolf on a mission to tear down his reputation as a "Bad Guy" and enlists the help of Mr. Piranha, Mr. Snake, and Mr. Shark in order to do so. His scheme is to find ways in which the group can come out as heroes in the end and leave their past, well, in the past. Whether that is breaking dogs out of a pound, rescuing 10,000 chickens from a farm, or defeating the billionaire and mad scientist guinea pig, Dr. Marmalade, their past and… tendencies always seem to come out at the worst times.
I thoroughly enjoyed these reads and look forward to continuing the series as Books 13 and 14 come out later this yea. If Dav Pilkey's Captain Underpants or Dog Man are favorites in your household, or if you are looking for a hilarious, fun read for your little one, look no further. Each book is about 130ish pages, written in a graphic novel format, with tons of fantastic artwork and sarcastic one-liners.
The Bad Guys is also soon to be a major motion picture from Dreamworks featuring Awkwafina, Sam Rockwell, Craig Robinson, and Marc Maron – which is just an astonishing pairing for these hilarious stories. I won't be able to read these stories again without hearing these voiceovers in my head from having watched them all in movies and TV over the years.