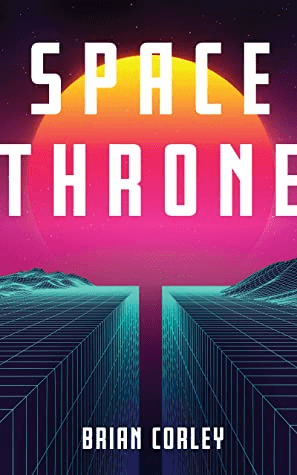 Rating: 7.5/10
Summary:
Parr never meant for any of this to happen. All he wanted to do was pilot the Aurora around the galaxy and avoid his royal duties for a while.

Now, in the wake of his parents' mysterious demise, it's time to un-fake his death and take up the mantle meant for him since birth.

Unfortunately, it won't be easy.

A pirate king and the galaxy's most dangerous bounty hunter stand between him and the gates of his home, Bilena Epso Ach.

Parr will need the help of two unlikely friends. Manc Yelray, a wise-cracking old pirate with money on his mind and an appetite for strange similies. And Ren, a smooth-talking outlander with a plan and a shadowy secret of her own.

But do they have what it takes? And what will they eat along the way? Because there's only one rule in space: never eat the hot snack.

ANYTHING but the hot snack.
Review:
This was a fun scifi romp. A prince who faked his own death and has gone rogue, living the life of an outlaw outside of the reach of the 12 kingdoms. Though after some run ins with some nasty bounty hunters (with truly awful catch-phrases), he falls for another outlaw who aids him in his adventures and decides to return home to re-claim the throne. This has it all; Super fast space ships, alien races, shady markets, bounty hunters, and space-gate travel.

This book is not one to be taken too seriously. It reminded me of those classic 'Space Quest' games with a definite 'Han Solo' type protagonist. Arrogant, in way over his head and thinks that luck is skill. He manages to say alive through some pretty harrowing situations and gets a little help along the way. The other characters each had their own dimensions and personalities and I enjoyed the cast. The setting was spread among various backwater planets/space stations that we never really stayed long on, so there wasn't a ton of world building (which was to be expected for an action-scifi.)

This was a pretty solid read with a few twists and steady excitement, for those who love to gobble up all things 'space-romp'. Give it a shot and explore some new authors!