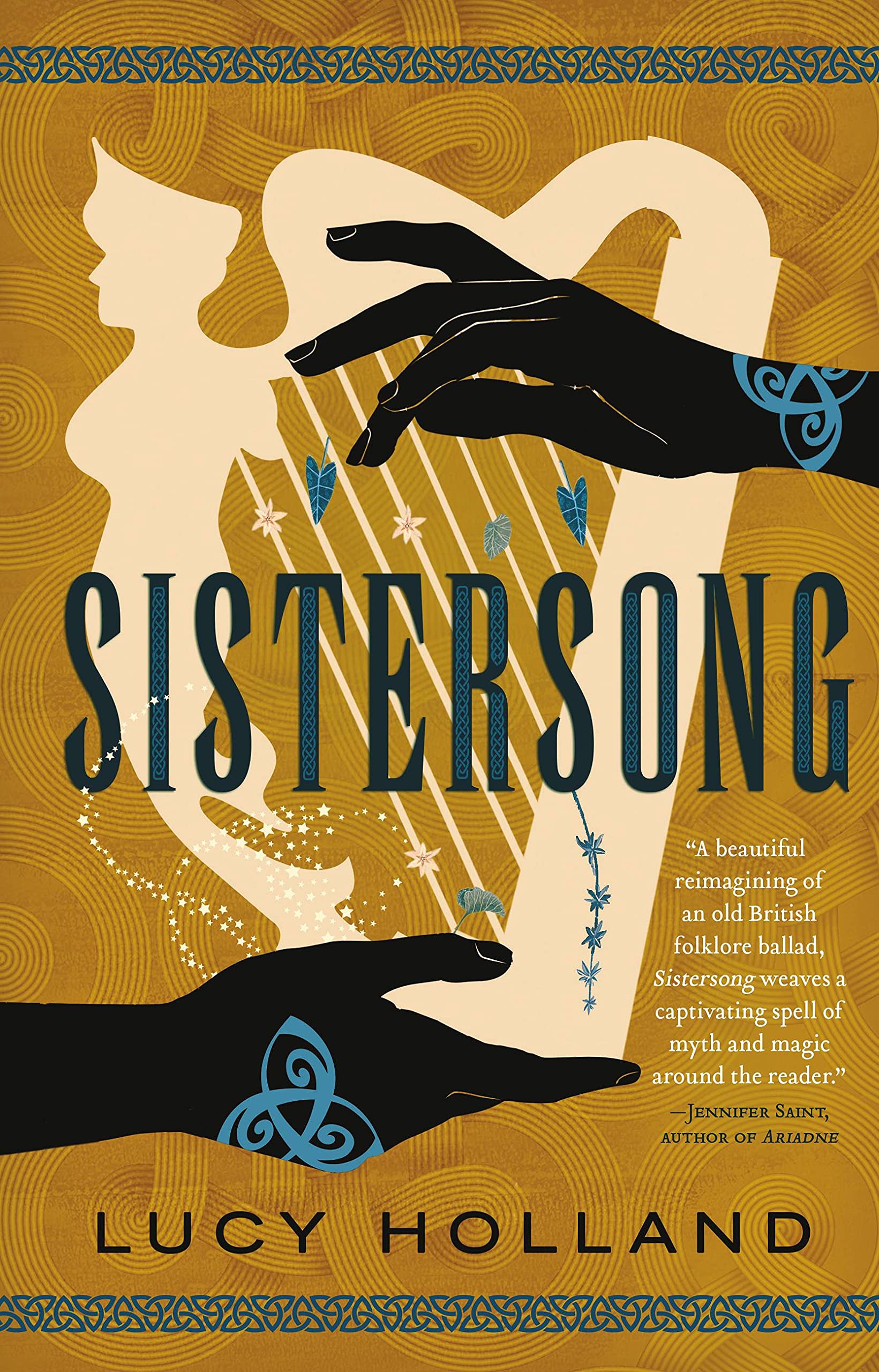 Rating: 9/10
Synopsis:
My sister's heart broke on the river – and the river took it and bore it away.
In the ancient kingdom of Dumnonia, there is old magic to be found in the whisper of the wind, the roots of the trees, the curl of the grass. King Cador knew this once, but now the land has turned from him, calling instead to his three children. Riva can cure others, but can't seem to heal her own deep scars. Keyne battles to be accepted for who he truly is – the king's son. And Sinne dreams of seeing the world, of finding adventure.
All three fear a life of confinement within the walls of the hold, their people's last bastion of strength against the invading Saxons. However, change comes on the day ash falls from the sky. It brings with it Myrdhin, meddler and magician. And Tristan, a warrior whose secrets will tear them apart.
Riva, Keyne, and Sinne – three siblings entangled in a web of treachery and heartbreak, who must fight to forge their own paths.
Their story will shape the destiny of Britain.
Inspired by the haunting folk ballad "The Twa Sisters", set against the rich backdrop of ancient Britain, Sistersong is a dark and lyrical tale of siblings and sorcery from a spellbinding new voice.

Review:
"Remember. This is your story, no matter what history will claim or what songs people sing. And it's no one's place to stop you from telling it."
Sistersong by Lucy Holland is heartbreakingly beautiful. I had never heard of 'The Twa Sisters' murder folk ballad but looked it up after I finished reading. Sistersong proved to be as evocative as the ballad is. I read and listened to this one, and though at times I enjoyed reading the rich prose more (just to soak it into my brain a bit more), I highly recommend listening to the narrator's haunting singing voice whenever a song is sung within the novel. It rose chills upon my arms, especially for the last song sung in the book. Well done to narrator Robyn Holdaway!
If you're a fan of learning about post-Roman-ruled Britain, the Saxons, or the Dark Ages in general, I think you'll find pleasure (and heartache) in Sistersong. I personally love learning about this time, and I enjoy how magical realism goes so well with historical fiction in this particular era.
Sistersong blends these areas so seemlessly, and also has a focus on the religious cleansing that took place during this time. I think it's hard to write about this time without casting an eye on religious aspects.
Our main characters are full of flaws, like most humans are. It was really hard for me to enjoy Sinne as a character in the beginning. She seemed selfish and vain. She grew on me though, and over time I felt more pity for her than anything. She was also surprisingly cunning and perceptive. Riva was sweet and tender, I felt a protectiveness over her. Taking off my rose colored glasses, though, I saw that she was innocent to the point of naïveté and recklessness. Keyne goes through an amazing transformation that will have the LGBTQ+ communities—and its allies—cheering. They are strong, know themself to a deeper level than most people do, and make groundbreaking strides for a greater change. I loved these characters in all of their glory and their culpability in the final outcome.
The book started off a bit slow for me, to the point that I was unsure of this would rate high for me. Trust me though, the middle to end is highly worth the build up. The last quarter of the book had my hair raised on end and tears brewing in my eyes. If you like mythology or writing in the same vein as Madeline Miller, Jennifer Saint, or Genevieve Gornichec, this book will likely be right up your alley. Gorgeous writing, feminist themes, heartbreak, and more. The sibling rivalry will make you tense and upset but the love that shines through that rivalry will make you want to weep. You will be reminded that even though great battles may be won, fate is often only delayed.
Thank you so much to Orbit for sending me this beautiful book to review.