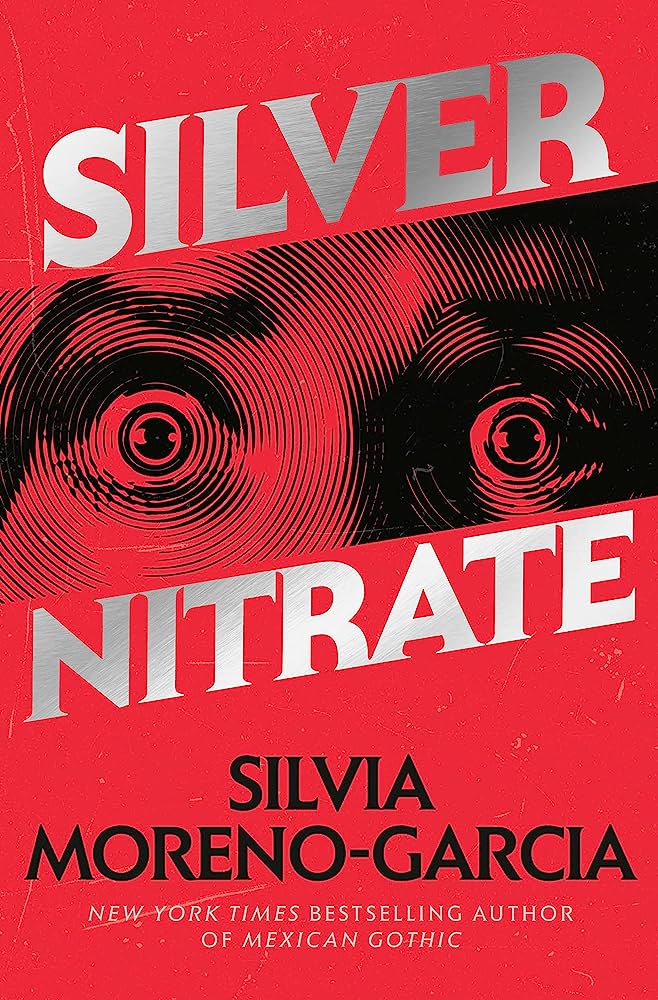 Rating: 8/10
Synopsis
Montserrat has always been overlooked. She's a talented sound editor, but she's left out of the boys' club running the film industry in '90s Mexico City. And she's all but invisible to her best friend, Tristán, a charming if faded soap opera star, though she's been in love with him since childhood.
Then Tristán discovers his new neighbor is the cult horror director Abel Urueta, and the legendary auteur claims he can change their lives—even if his tale of a Nazi occultist imbuing magic into highly volatile silver nitrate stock sounds like sheer fantasy. The magic film was never finished, which is why, Urueta swears, his career vanished overnight. He is cursed.
Now the director wants Montserrat and Tristán to help him shoot the missing scene and lift the curse . . . but Montserrat soon notices a dark presence following her, and Tristán begins seeing the ghost of his ex-girlfriend.
As they work together to unravel the mystery of the film and the obscure occultist who once roamed their city, Montserrat and Tristán may find that sorcerers and magic are not only the stuff of movies.
Review
Silvia Moreno-Garcia has a way of making me love a book in spite of myself. I adored Mexican Gothic, even as I complained to myself about the way it jumped the shark, introducing the big reveal less than halfway through. In Silver Nitrate, I noted similar pacing problems, mostly just a feeling of the latter half feeling rushed, with no real sense of dread or even enough time for the characters to breath and take in their situation. There was also an unnecessary romance that I actually thought damaged the incredible dynamic between the characters.
And yet…
Silver Nitrate is a rollicking good read.
The plot revolves around childhood friends Montserrat and Tristán. Now in their late thirties, their repartee reads something like a cranky old married couple, with their love for each other always floating just beneath the surface. They both live in a loose orbit around Mexico's world of film and television, Montserrat working as a sound engineer and Tristán a washed up soap star. When Tristán realizes his new neighbor, Abel Urueta, is a semi-famous director of old horror movies, the pair quickly befriend the old man.
What Montserrat really wants to know about is Beyond the Yellow Door, the famously cursed film that Urueta never finished, and the old director is happy to talk. In no time, we've descended into a world of Nazi sorcerers, crazed cultists, and very literal movie magic.
In other words, Heaven.
There is a murder, and a theft, and soon the couple are interviewing magic-wielding socialites, being chased by half-formed dog-things, and being haunted by dead lovers. It's a good time.
As always, Moreno-Garcia's world-building is stellar. Silver Nitrate is yet another period piece, though slowly creeping up on the modern day. 90's Mexico City is vibrant and the nitty gritty of Montserrat's studio work feels lived-in, genuine, and fascinating.
Does Montserrat's facility with magic seem to come almost too easily? Sure. Is the antagonist a mere sketch? Absolutely. Will you love every minute? Almost certainly.