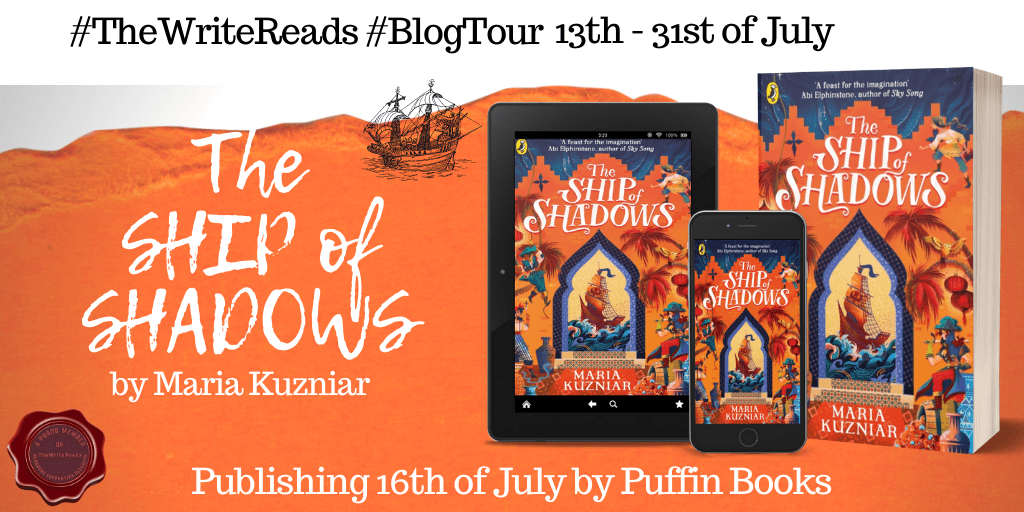 Rating: 8.9/10
Synopsis:
Aleja whiles away her days in her family's dusty tavern in Seville, dreaming of distant lands and believing in the kind of magic that she's only ever read about in books. After all, she's always being told that girls can't be explorers.
But her life is changed forever when adventure comes for her in the form of a fabled vessel called the Ship of Shadows. Crewed by a band of ruthless women, with cabin walls dripping with secrets, the ship has sailed right out of a legend. And it wants Aleja.
Once on board its shadowy deck, she begins to realize that the sea holds more secrets than she ever could have imagined. The crew are desperately seeking something, and their path will take them through treacherous waters and force them to confront nightmare creatures and pitch-dark magic. It will take all of Aleja's strength and courage to gain the trust of her fellow pirates – and discover what they are risking everything to find.
Review:
Thank you to Write Reads, and Penguin, for providing me an ARC of this book. All thoughts and opinions are mine.
The Ship of Shadows is a mythical tale full of shining domes, emerald towers, enchanting deserts, and the exotic streets of Tangier. This novel was a refreshing change for me. I visited so many cities of buildings that were ruby coloured, ranging from Green to Blue. The palaces were exotic, and I was pulled into a world that has been forgotten from the library of time itself. Not to mention the fact that we get to see Parakeets and Aleja sailing around in this magical ship called the Ship of Shadows.
It feels like I've time travelled through the past and entered the trade ports of the Orient and discover a living, breathing world that has been forgetton from the times of history. Review tommorow. The setting of combining Spain and Morocco together is a fantastic decision. There are many incredible influences of 1001 Nights.
I did feel that the author heavily borrowed a lot of inspiration from Morocco's traditional heritage sites and I for one, applaud this. I also liked how Aleja settled along in a country that she had never visited before. I did feel for her family though, they must be still missing her. Especially her father and grandfather. This is a fantastic combination of historical realism combined with the mythos of the world. I loved the exotic cabins, the ghosts of the ship, and the way this entire world was built.
Some would say that the story is built around the world, or that the world is built around the story. I'd say it's both. We get to see Malika, who I feel was a very strong character, but I'd have wanted to seen more development. Frances is a great example of a funny character done right – and she loves food.
This is basically Pirates of the Caribbean written right. That said, I did feel the inclusion of mythical monsters was well introduced, but not developed enough. I wanted to get more of Admiral Francois, the former disgraced Admiral of the French court, his view point, and more of his motivations.
I want to see more villains in book 2 chasing against Aleja, and her merry band of pirates. I loved the Captain as well. Ada I felt needed more scenes. But for a world of this scale, its amazing. Well done. I want to see more books like this.
A solid 8/10 from me. Go get this now.