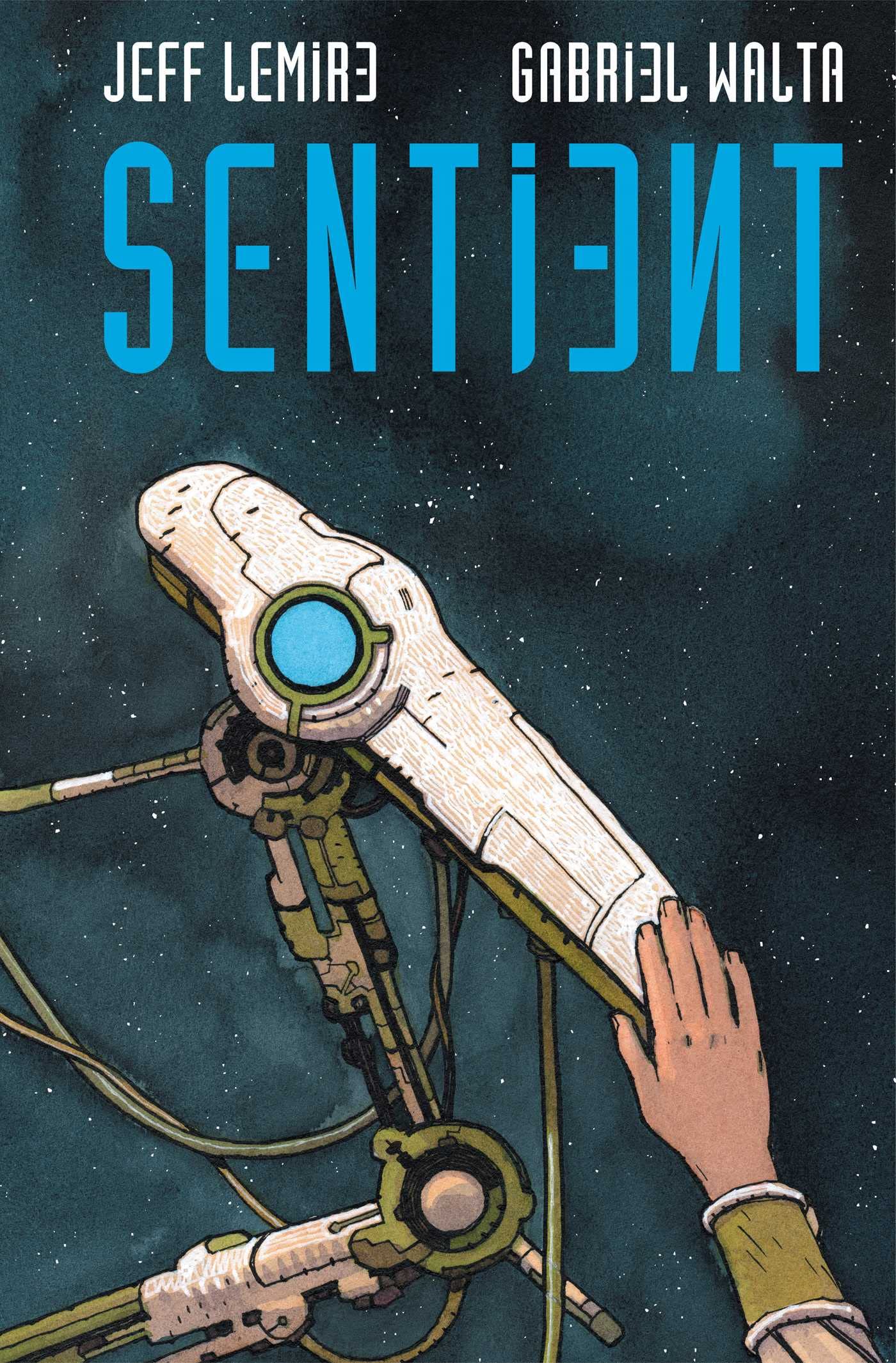 Rating: 8.5/10
Summary:
From Eisner Award-winners Jeff Lemire (Black Hammer) and Gabriel Walta (The Vision)…WELCOME TO THE U.S.S. MONTGOMERY.
When a separatist attack kills every adult on board a colony ship in deep space, it is up to VALARIE, the on-board A.I., to help the ship's children survive. But as they are pursued by dangerous forces, can Valerie become more than what she was programmed to be – a savior to these children? Sentient was nominated for a 2020 Eisner Award for Best Limited Series.
Review:
Previously released in 6 separate issues, Vault comics is now re-releasing the limited Sentient series in a beautiful bound hardcover edition.
Right from the opening pages this story juxtaposes the differences in the crew and their children. One being a little more laid back and friendly, and the contrasting speechless and strict.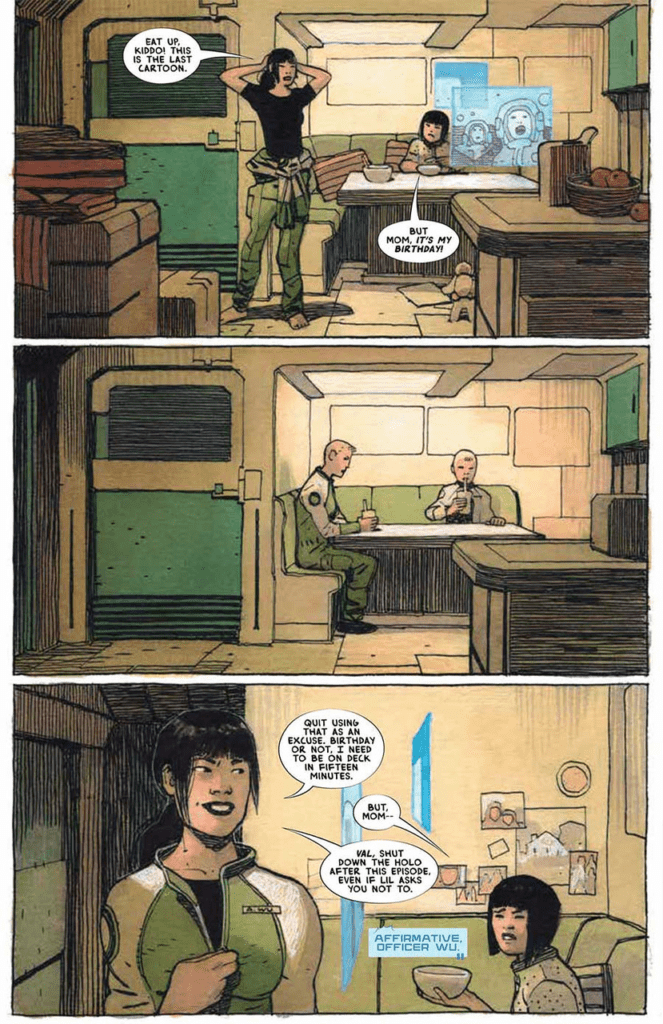 We are also introduced to the ship's AI 'VAL' who keeps the U.S.S. Montgomery in running order.
It's pretty soon after the adults have place their kids into the 'day care' (where they practice their lessons and engage in creative play) that we see the adults around the bridge discussing the next steps as they approach a 'dead zone' where any transmissible communications will be cut-off.
What happens next really engaged me into the story. It's something about the drastic shift in dynamic and the anticipation to witness how this AI interact with these children. They're placed into such a horrendous situation with only the logic of an advanced computer to guide them.
It's a great story and very well executed. There are shocks and surprises, suspense and evil. Sentient has all the makings of an expansive, unique, and engrossing Sci-Fi story in visually pleasing execution.