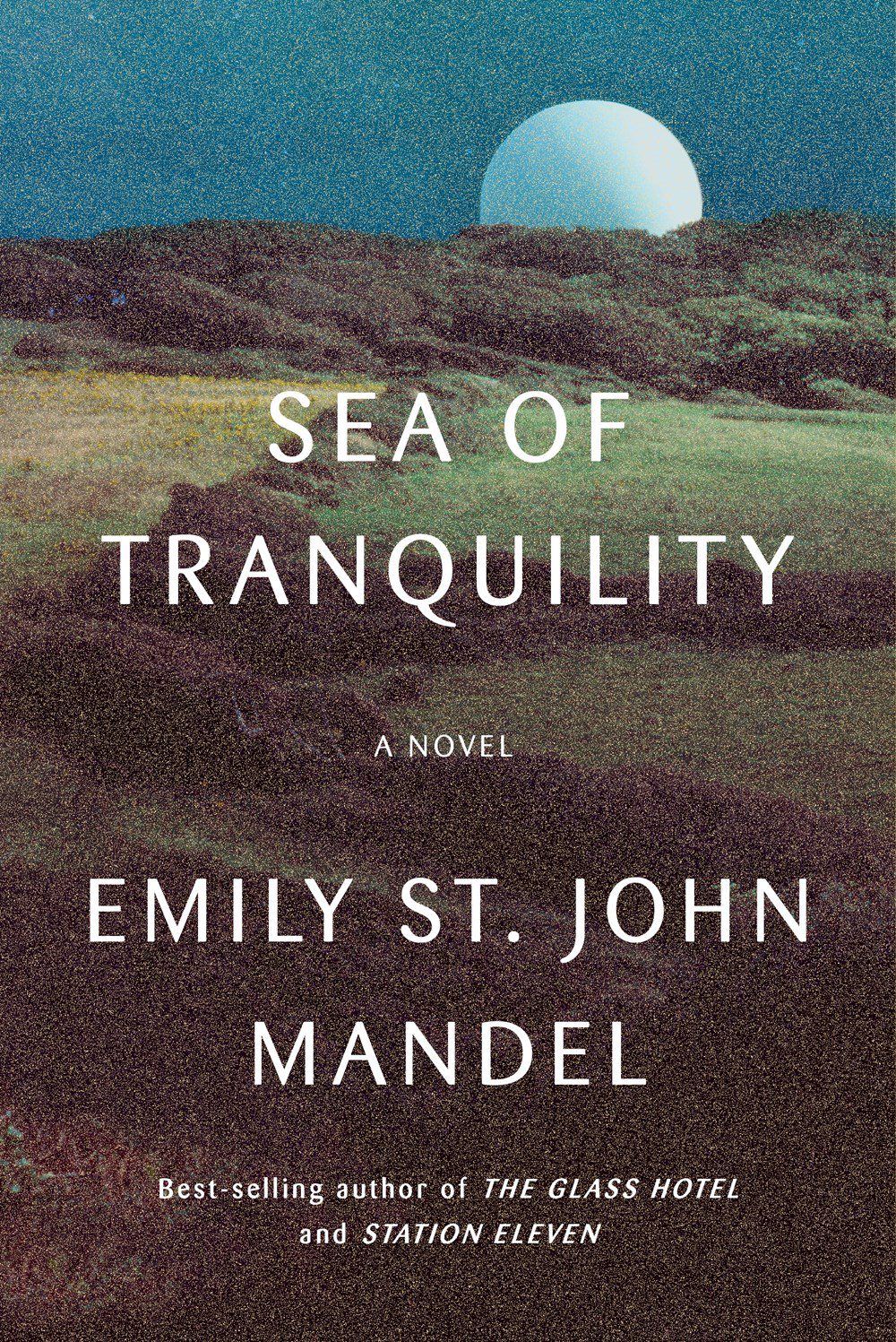 Rating: 9.75/10
Synopsis
The award-winning, best-selling author of Station Eleven and The Glass Hotel returns with a novel of art, time, love, and plague that takes the reader from Vancouver Island in 1912 to a dark colony on the moon five hundred years later, unfurling a story of humanity across centuries and space.

Edwin St. Andrew is eighteen years old when he crosses the Atlantic by steamship, exiled from polite society following an ill-conceived diatribe at a dinner party. He enters the forest, spellbound by the beauty of the Canadian wilderness, and suddenly hears the notes of a violin echoing in an airship terminal—an experience that shocks him to his core.

Two centuries later a famous writer named Olive Llewellyn is on a book tour. She's traveling all over Earth, but her home is the second moon colony, a place of white stone, spired towers, and artificial beauty. Within the text of Olive's best-selling pandemic novel lies a strange passage: a man plays his violin for change in the echoing corridor of an airship terminal as the trees of a forest rise around him.

When Gaspery-Jacques Roberts, a detective in the black-skied Night City, is hired to investigate an anomaly in the North American wilderness, he uncovers a series of lives upended: The exiled son of an earl driven to madness, a writer trapped far from home as a pandemic ravages Earth, and a childhood friend from the Night City who, like Gaspery himself, has glimpsed the chance to do something extraordinary that will disrupt the timeline of the universe.

A virtuoso performance that is as human and tender as it is intellectually playful, Sea of Tranquility is a novel of time travel and metaphysics that precisely captures the reality of our current moment.
---
Thank you to Knopf for sending me an ARC of this book for review consideration before its release on April 5. This does not influence my thoughts or opinions. Click here to find out more about Emily and her work.
---
Review
Interconnected stories across time and space coalesce in a beautiful tapestry rife with love, loneliness and timeless resonance.
Out of everything I've read since the beginning of the pandemic, Emily St. John Mandel's Sea of Tranquility is the book that truly snuck up on me and made me soak in the reality of what we are living in. I write this from a place of relative isolation: I am a stay-at-home dad who makes a podcast, writes and gets most of his social fix virtually. So here we all are, in the midst of a strange world, a strange time, and Sea of Tranquility captures that isolating strangeness with a sublime beauty and simplicity. This book is at once a thought experiment in loneliness and the human condition, while also reveling in the love and connection that binds us a species across time and space. No other story in recent memory has made me think so deeply about what I have experienced during this pandemic, nor to ponder on the realities of what it means, for me, to be human.
This is a tricky novel to pin down though, as it offers multiple POVs across different periods of time—some centuries apart. These point-of-view characters are also divided up into vignettes, offering glimpses into their initially disparate lives. While the beginning is a slow burn, the premise is vague-yet-intriguing from the get-go.
Starting off in the early 20th-century, St. John Mandel sends her first character Edwin St. Andrew across the Atlantic and North America—from England to Halifax, to the Prairies and finally to British Columbia and Vancouver Island. She perfectly captures the lonely nature of Canada's vast wilderness, and it sets the stage for the themes and atmosphere of the novel as a whole. Also, I was raised on Vancouver Island, as was the author of this book, so it is incredible to read about someone else's perspective on a place so near and dear to my heart.
As well, Edwin St. Andrew's experiences in the isolated wilds of British Columbia resonate across time as more characters are introduced through subsequent vignettes: two centuries in the future, Olive Llewellyn, a famous writer from a moon colony, is on a book tour on Earth when a pandemic breaks out; and, even farther in the future, Gaspery-Jacques Roberts, a time-traveling detective from the Night City moon colony, investigates a mysterious anomaly.
[Quick side note, there were some rewarding side character connections to St. John Mandel's previous novel The Glass Hotel (also set on Vancouver Island), so I recommend reading both books to get that extra sense of reader gratification.]
As the story takes shape, St. John Mandel centers on this inexplicable anomaly that each character experiences, and then offers subtle nuggets and clues that enticed me to keep reading. It is clear these distinct individuals are interlinked in some way, and that central mystery of how is the glue that holds this brilliant novel together. I became invested in each of these smaller stories, yes, as the characters are written in such genuine and relatable ways. But the real magic is how this time-spanning narrative of interconnectedness unfolds, resulting in a spectacular-yet-bittersweet conclusion that feels (mostly) earned.
I especially like how Olive Llewellyn's experiences on Earth so closely reflect what we are living through now, without feeling overbearing or political. She is a writer on tour, and the grinding nature of that city-hopping tour in turn grinds her down in such a way that isolation itself infects her much like a virus. Hotel after hotel, interview after interview, all of it blends in a monotonous mess that eviscerates any sense of time or true connection. Meanwhile, the world around is reacting to a new virus, one that has the potential to spread into a global pandemic. How would that then affect Olive, whose family is off-planet, on the moon? How would it make you feel to be confronted with a fictional premise that so closely mirrors our own reality? It most certainly left me thinking a lot about what I have experienced these past two years.
It also made for a fascinating thought experiment in loneliness, and captures so much of the dichotomy that defines this book for me: on one hand, a rich, vivid appreciation of life, connection and emotion, but on the other, tedium, disconnect and desolation. This is evident in Edwin St. Andrew's physical isolation across oceans and continents at a time when letters are the prime means of communication. It is also evident in Gaspery-Jacques Roberts' jarring experiences across time as he investigates this mysterious anomaly and the people connected to it.
The time traveling nature of Roberts' vignettes also gives St. John Mandel the opportunity to explore the nature of reality and time in a way that I found compelling and outside the box. These ruminations are the kind of sandbox stuff I love in sci-fi, and here St. John Mandel introduces interesting ideas about potential incongruities of time and how that might relate to simulation theory. I won't spoil anything there, but she handles this examination with a deft touch that doesn't feel overtly scientific or ham-fisted.
On the topic of Roberts, his role in the overarching narrative becomes more and more central as Sea of Tranquility builds. I loved this, as Roberts is one of my favorite characters in the novel, but his development towards the end is a bit rushed and certain major decisions that he makes aren't given enough time to feel justified or believable. That said, the ending was immensely satisfying for me, but I would have been content with another twenty or thirty extra pages to give his arc more meat.
Sea of Tranquility is a superb novel that sent my mind into a deep state of introspection, exploring my perceptions of identity, isolation, connection and love in ways that I haven't in a long time—I applaud Emily St. John Mandel for utilizing the power of literature and the written word to such astounding effect. Sea of Tranquility also takes the vignette format and executes it exceptionally, offering up a slate of well-developed characters and placing them in seemingly mundane circumstances that become more and more complex. It wasn't until the end that I realized: St. John Mandel had laid down an understated, tranquil lure, only to spring it into a mind-bending trap of satisfying ruminations on what it means to be human in the past, present and future.