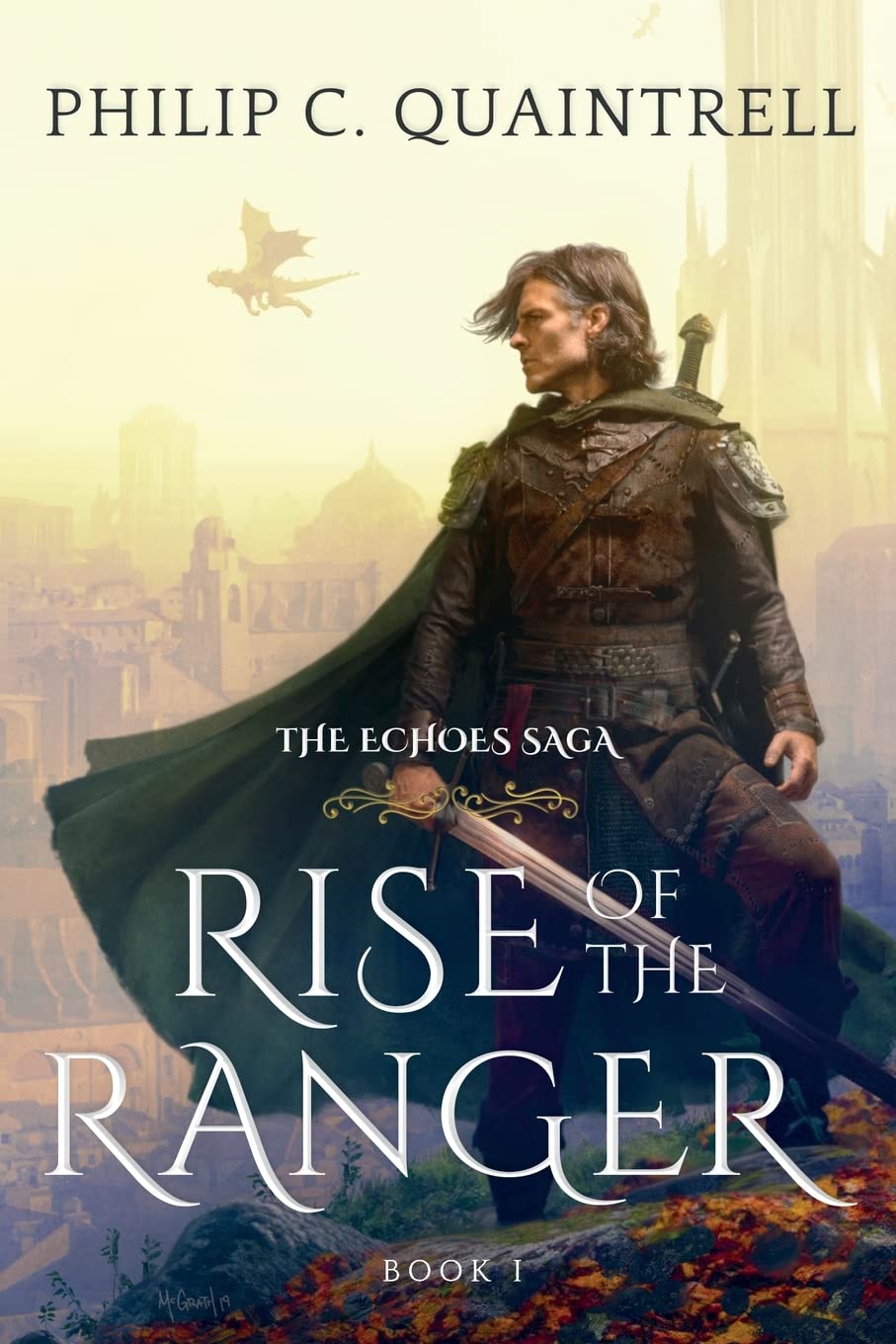 Rating: 8.5/10
Synopsis
THE ECHOES OF FATE, A PROPHECY UTTERED UNTO THE WORLD A THOUSAND YEARS AGO, CANNOT BE DENIED…
Mankind has lorded over the land of Illian for a thousand years, building on the ruins left by the elves, as if it were their birthright. A thousand years is a long time for an immortal race to see the truth of things, a truth that has remained unsaid for a millennium – elves are superior. They are faster, stronger and connected to the magical realm in a way that man could never grasp. Illian should belong to them.
Unaware of the shadow that looms in the east, the six kingdoms of man are fractured, unallied, and clawing at each other's gates for more power.
This isn't just war set to ravage the land, but a slaughter – the world of man cannot hope to survive.
Thrown into the heart of this war is a man known by many names; an Outlander of the wilds, an assassin, a ranger. Asher was born a thousand years ago, to a life he doesn't remember. Forty years of brutal training and killing for money has beaten the earliest years of his life away, leaving his ties to the oldest of evils a mystery to all…
Review
"These favoured elves fall and lose their way, as man's anger devours all dragon's fire. The immortal man is set to rise, bringing the dark one closer to his most dangerous desire.
Paldora's celestial gem graces the daylight, and in its beauty ordains calamity. Only alliance and trust between two shores offers an intimation of hope and a glimpse of eternity.
Children of fire and flame offer great promise, but only one perceives the time we will fall. As the gods recast their fortune and power, one will suffer the burden of destiny for all."
And so begins Rise of the Ranger, book one of the Echoes saga by Philip C. Quaintrell. This prophecy sets the foundation for an epic 9 book journey that Quaintrell starts here, a book that is a love letter to classic high fantasy goodness. Filled with elves, magic, dragons, a secret assassins guild (more on them later) and more fantasy tropes than you can shake a magical stick at, Rise of the Ranger is a great start to what promises to be a brilliant series!
This is a true adventure story, one that jumps around to so many locations, characters and plot threads, but each part of this book is exciting and so much fun. We have a delegation of elves visiting the lands of man for the first time in 1000 years, a tribe like society preparing for something big, a crew looking to infiltrate a magic school, and a ranger on a quest that spirals into the truly epic. Through this adventure we follow a large cast of characters all from various backgrounds, races, beliefs, and physical starting locations within this vast world. There are also a load of POVs and whilst we have our main cast, we also have some "guest" POVs that continue to flesh out this world.
Our main cast comprises of Asher, a ranger with a mysterious past; Nathaniel, a Graycoat Knight tasked with a difficult mission; Reyna, an elven princess on a journey; Gideon, a rebellious mage student at the magic school of Korkanath (and quite a few more besides). This is a pretty big cast, and the Dramatis Personae at the front of the book will come in handy as you get to know everyone. Despite it's large cast, Quaintrell does a great job of keeping each character unique, their personalities shining through and their arcs personal and well thought out, with his character work being a definite high point of this book.
Quaintrell is also brilliant at writing action. This book is full of fights, action, magic spells slinging around, swords clashing, heads flying and big battles. Each one was exciting and cinematic, particularly its final large battle. Philip has an immediate command over these scenes, and is more than capable of putting together vivid sequences with details that build tension and create strong images, atmosphere and, of course, excitement. This book is an absolute rollercoaster!
One thing, however, that is a detriment to this novel is unfortunately it's writing at times. Allow me to explain as best as I can. Whilst this isn't Quaintrell's debut, it can sometimes read like a first draft, especially in the first half. There are some dodgy sentences, moments of over-explanation, basically things that a decent editorial run through would pick up on and fix. They are very frequent at the begin, but, strangely, and this isn't something I have experienced before, but his writing quality does get better as the story progress, and notably so by the end.
In true classic fantasy style, the world is massive, with a deep history and lore yet also feels comfortably familiar. It's also a really interesting world to explore, one of which we only scratch the surface. One of the coolest unique pieces of worldbuilding is the assassin's guild of Nightfall, of which these assassins are trained in to fight in darkness, given potions that grant them a "night-sight" so that they become more effective without their usual normal sight. To activate their power, they wear red blindfolds, and then they all fight complete badasses. This is some of the coolest imagery I've hallucinated recently!
Rise of the Ranger is classic-fantasy-in-a-modern-voice done right. There have been a large number of other books in this style (especially in the self-pub scene) in recent years, but so far, The Echoes Saga is shaping up to be one of the titans in the genre. And with this series having some insane ratings on Goodreads (all 9 books have at least roughly 2,500 ratings and all are 4.2 out of 5 or above, with the final book in the series being a 4.73 as of time of writing!) If you love epic fantasy that is full of Tolkien-esque tropes and callbacks to fantasy of yesteryear, all done right with thrilling aplomb and originality, then be sure to pick this up!