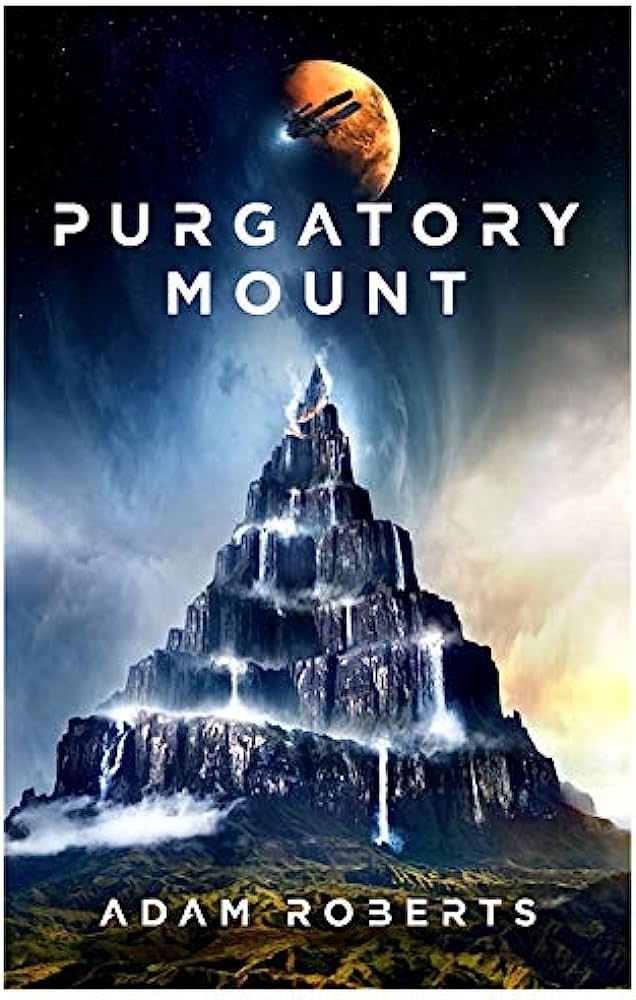 Rating: 5.5/10
Summary:
An interstellar craft is decelerating after its century-long voyage. Its destination is V538 Aurigae ?, a now-empty planet dominated by one gigantic megastructure, a conical mountain of such height that its summit is high above the atmosphere. The ship's crew of five hope to discover how the long-departed builders made such a colossal thing, and why: a space elevator? a temple? a work of art? Its resemblance to the mountain of purgatory lead the crew to call this world Dante.
In our near future, the United States is falling apart. A neurotoxin has interfered with the memory function of many of the population, leaving them reliant on their phones as makeshift memory prostheses. But life goes on. For Ottoline Barragão, a regular kid juggling school and her friends and her beehives in the back garden, things are about to get very dangerous, chased across the north-east by competing groups, each willing to do whatever it takes to get inside Ottoline's private network and recover the secret inside.
Review:
This was my first read by author Adam Roberts and what immediately caught my attention was the cover – it portrays a space ship blasting into the sky over a giant mysterious structure. I love that kind of alien architecture type story.
However, this book is not that. It started out great with the space crew heading out to discover the mount's secrets. But then the other 80% of the book comes in and totally derails that plot.
The book then jumps into a group of snarky teens in a post-neurotoxin world where people need to be physically plugged into a phone to function or to have memories. This group of teens have also created their own private network where they chat about conspiracies and current events. When they try to host a meet-up, our main character Ottoline is taken and imprisoned.
The rest of the book covers Ottoline's incarceration and her not understanding why she's there and also not being aware of the war that's waging out in the real world. So we follow her on and on throughout her interrogations and interactions with the officers she meets along the way. Long forgotten are the group of explorers hoping to discover the secrets that 'purgatory mount' holds.
I was greatly underwhelmed by this book and my attention was worn down through following Ottoline's path for the majority of the book rather than the explorers. I was much more compelled by the space explorers and would have liked to stick with them through the whole book. I just couldn't deal with a teenager in her holding cell being snarky to police chapter after chapter.